Shaking Up the Lipton Cup
Richmond Yacht Club will host the new and improved Lipton Cup on June 15-17. RYC Staff Commodore Dick Loomis explains how the regatta was reimagined:
In the fall of 2016, a small group of commodores got together for lunch at Encinal Yacht Club. The purpose was to discuss high school sailing in the Bay Area. The clubs represented were St. Francis YC, Richmond YC, San Francisco YC and Encinal.
The meeting was very congenial. We all realized that we should be working together to advance our sport. Rather than 'us' versus 'them', we wanted to become 'we'. We all agreed that we should meet again. RYC (I was the rep) volunteered to host the next meeting. We weren't certain what the agenda would be, but we felt it was important to get together occasionally if for no other reason than to foster friendships and fellowship — esprit de corps, if you will.
During that meeting at RYC, I raised the subject of the Lipton Cup. We all agreed it had fallen on hard times, as participation was minimal. The Lipton Cup is a PICYA (Pacific Inter-Club Yacht Association) event, but we felt if we offered them help they might agree to a change in format.
Russ Silvestri was sitting to my immediate left, and I turned to him and asked, "What do you think?" Russ replied that he thought RYC should host it using the StFYC J/22s. Make it one design. Nobody goes home. All the teams stay and party together. Have fun events that would encourage teams to get to know their competition. Goofy events like SUP racing. Liar's dice. A tug-of-war. High tea to honor Sir Thomas Lipton. The possibilities could include a variety of divisions: 60-year-old skippers, women skippers, juniors, age categories. The ideas were flying. We could race the boats from StFYC to RYC on Friday, race on Southampton on Saturday, then race from RYC to StFYC on Sunday. Boat shuttles for the crews could be provided. Spectator boats would be encouraged, as would a cruise-in to RYC.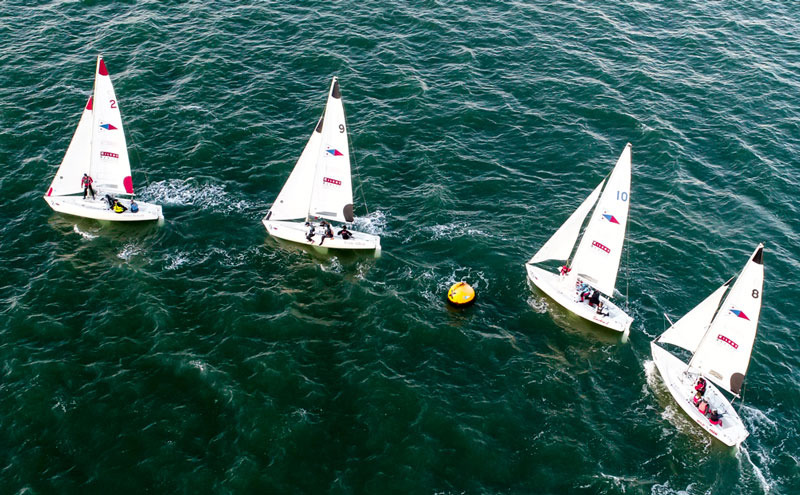 So, the idea of a combination of distance races and an umpired regatta with masters, open and women's classes was a group effort. It was designed to draw in a lot of different participants. That was exactly our thinking. We wanted to shake things up a bit.
Everyone at the meeting was really enthusiastic about the possibilities. But, and this was a big but, we were concerned that PICYA would not take kindly to our ideas. But then we all agreed that if they didn't agree, we'd do it anyway. Turned out PICYA loved the idea!!
It was decided that Russ Silvestri and Kimball Livingston would try to sell the idea to StFYC. I would present it to Richmond YC. Both clubs bought into the idea of a new and improved Lipton Cup, especially if we could get other clubs involved.
We hoped that we could get 10 clubs to join us. In fact, that was the max possible because that is the entire St. Francis J/22 fleet. The J/22 was the boat of choice from the beginning. They are one-design boats all tuned alike with good sails. We wanted the playing field to be as even as possible. We wanted it be a test of the sailors.
Protests: We don't want any! We thought that on-the-water umpiring was best. This would allow all the crews to get to the social, fun, off-the-water activities. After all, who in their right mind wants to sit in a protest room? We want this event to be fun — and sitting in a protest room isn't fun.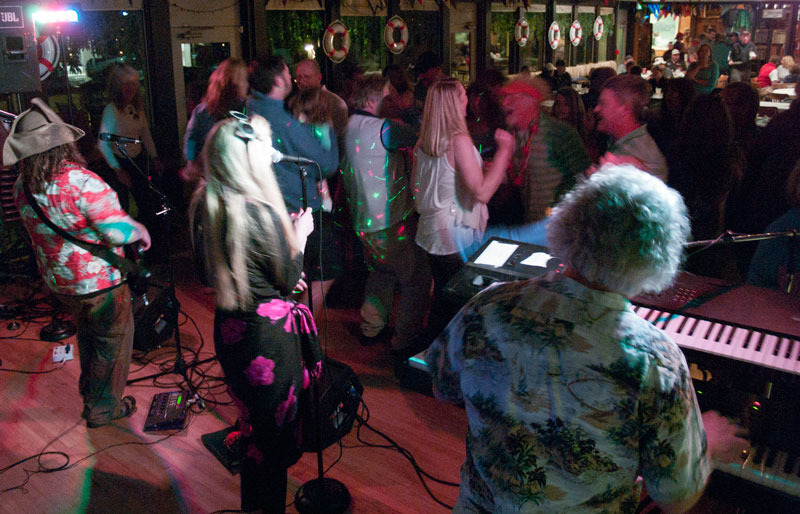 We will have a post-race evaluation to determine future Lipton Cups. What to do the same? What to do differently? All participating clubs will be asked for their opinions.
We are working with the RYC harbormaster to encourage overnighters. There is limited dock space available, so it is suggested they contact the harbormaster to make arrangements as early as possible. Spectator craft are encouraged.
To quote Kimball, "It's our boat. Let's rock it!"
Receive emails when 'Lectronic Latitude is updated.
SUBSCRIBE