"Sell Stocks, Buy Real Estate in Mexico"
Thanks to all the uninformed hysteria about narco violence south of the border — which does exist, just not where most Americans and most cruisers go — some southbound cruisers have lingering concerns about Mexico.
But not Jim Cramer, the high-energy, bombastic investment guru of CNBC's wildly successful — 2.5 million viewers — 'Mad Money' show. In fact, on July 19, while appearing on CNBC's 'The World According to Cramer' segment of 'Squawk on the Street', he told viewers to think about selling stock and investing in real estate — in Mexico! After first admitting that the overall real estate market was abysmal, he said:
"It's not such a bad idea to diversify away from stocks. I think that out-of- favor real estate in Mexico, that's easily accessible to Americans, represents a great buy."

And Cramer is walking the walk, not just talking the talk, as he told the audience that he himself acquired three properties in San Miguel de Allende in the previous three weeks. To be honest, he didn't acquire the property in the conventional way. Someone had stolen money from him, ran to Mexico with it, and bought three houses. After four years, Cramer managed to have him tracked down, and the properties were turned over to him. But having gone to San Miguel de Allende, Cramer became a believer. "People who haven't been to Mexico don't know what it's like," he said. "It's one of the nicest places I've ever been."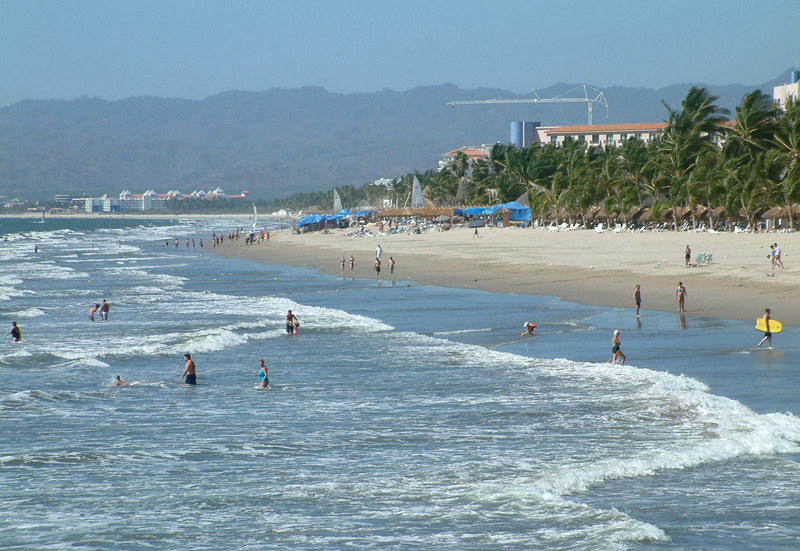 When asked about the narco violence, Cramer downplayed those fears by saying, "Mexico is a big country and not every province, every state is involved in the drug trade." In other words, it's sort of like San Francisco, Oakland, Los Angeles and other big U.S. cities, where there are certain well-known very dangerous areas, and many places that are completely safe. For example, we recently spoke with two lawyers who live in Tijuana, and having heard how dangerous it was there, we tried to commiserate with them by saying, "Things are pretty bad in Tijuana, aren't they?"
"Oh yes," they agreed, "the traffic has gotten awful."
"Yeah, but what about the drug violence?"
"Oh, that's not a concern. Unless someone is involved in it, they are not affected."
Anyway, boo-yah! to Cramer.
Perhaps the only thing better than owning real estate in Mexico is owning a nice cruising boat, as it can be a lot less expensive than a house, and allows you to enjoy so many of the wonderful coastal areas of Mexico — from the tropical mainland to the desert-like Sea of Cortez — not just one.
So boat-yah! to you if you've got a sailboat and are headed that way in the next couple of years.
By the way, the U.S. Embassy in Mexico City estimates there are 600,000 Americans living in Mexico full-time, and between 25,000 and 50,000 live in the Puerto Vallarta area. Friends tell us that Americans in Mexico have gotten so disgusted with the inaccurate portrayal of life in Mexico, that they are starting an email campaign to try to counter the false impressions Americans have been getting from the likes of CNN and the Los Angeles Times. Even Linda Ellerbee, who splits her time between Greenwich Village and PV, has spoken out about the unbalanced reports by the mainstream media. If you're lucky to be headed south to Mexico for the season, you'll be able to see firsthand why these Americans in Mexico are so unhappy with the American press.
Viva Mexico!
Receive emails when 'Lectronic Latitude is updated.
SUBSCRIBE