San Francisco Sailors Conduct Ocean Rescue in New Zealand
Last month, a couple were sailing off the coast of Northland, New Zealand, when they responded to a mayday call and successfully rescued a man who had fallen from his jet ski. The couple, originally from San Francisco, were Alyssa and Lewis Allen, two sailors who have often appeared in Latitude 38.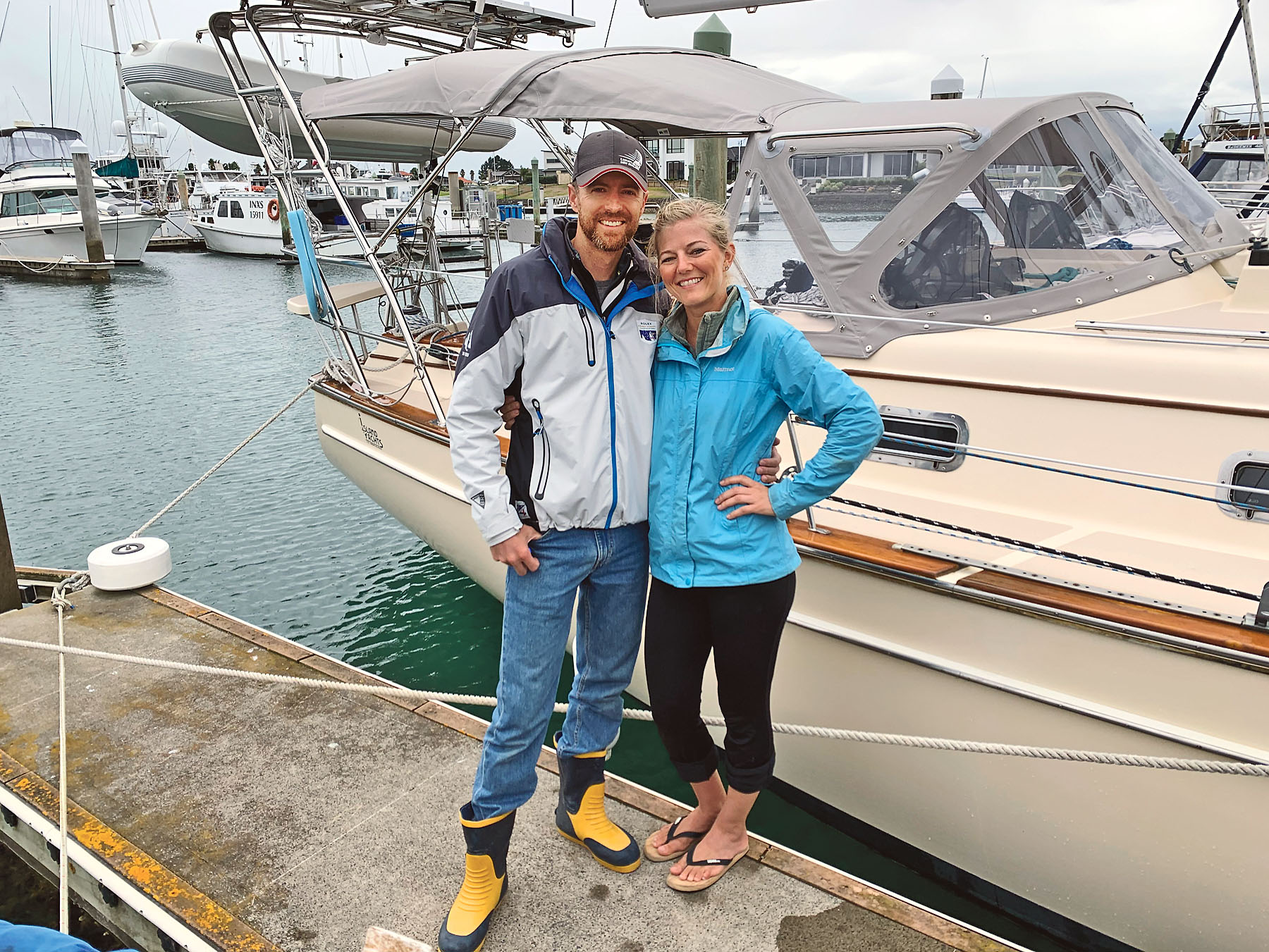 The pair were sailing from Kawau Island to Tutukaka when they heard the distress call on their radio. As they were only about three miles away, they set their course to the coordinates and pushed through the strong winds and choppy seas.
Upon reaching the stricken man, Alyssa soon realized they couldn't bring their boat close enough and instead jumped into the cold water.
"He had tied himself to the jet ski, but he was in the water," Alyssa told the Auckland news site Stuff.
"I yelled out to him to ask if he was OK, and he said he was cold, and he couldn't really move. I could see he was having a hard enough time keeping his head above the water."
Alyssa swam against the current to bring the man back to their boat, where the couple then faced the difficult task of getting him on board. Lewis then notified the Northland Emergency Services Trust, which sent a helicopter and launched a rescue swimmer to assist. The rescued man was now hypothermic and in a serious condition, and was hoisted into the helicopter to be taken to a hospital.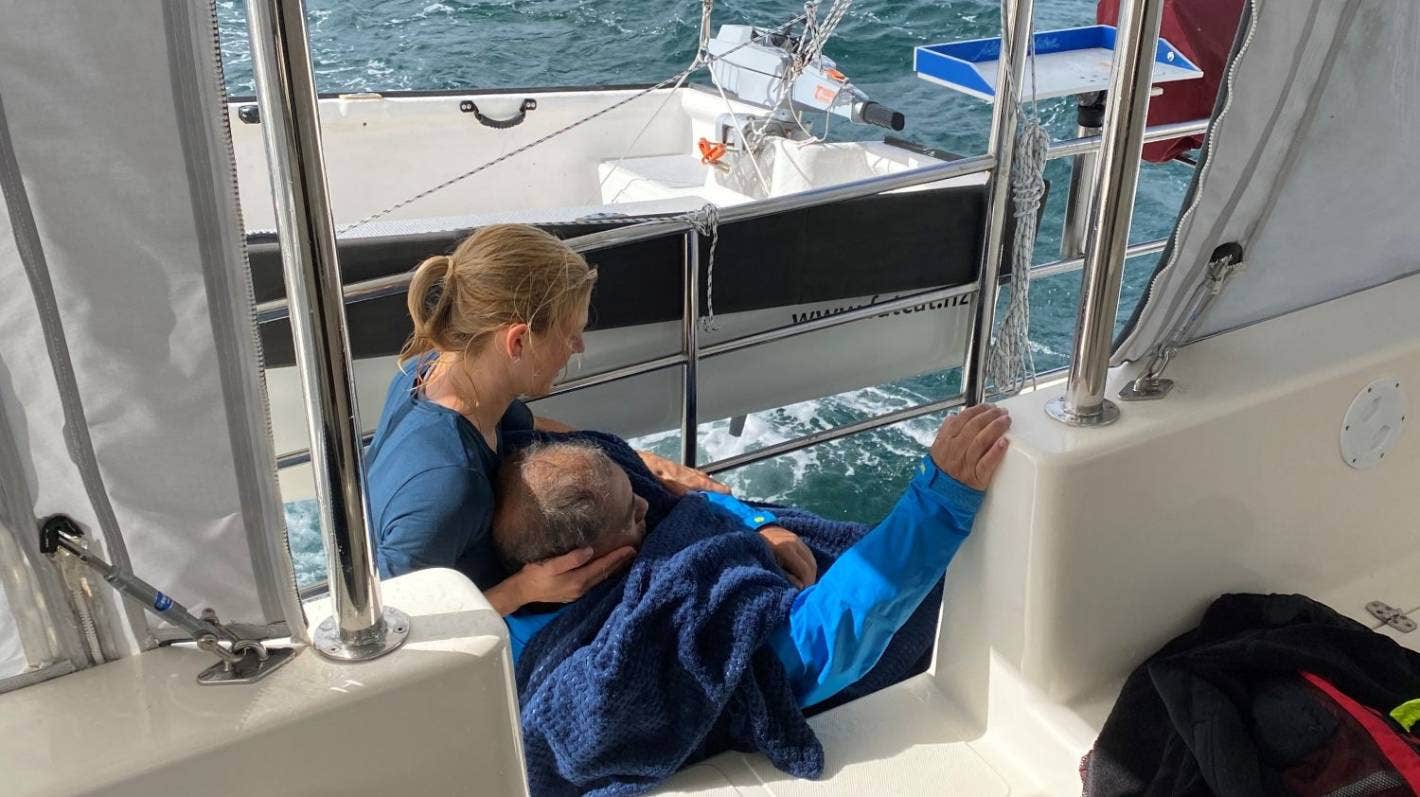 Afterwards Alyssa and Lewis said they had "no regrets about risking their lives."
"He was having a hard enough time keeping his head above the water. He was so weak, and I just imagined if it was my father or my family, and there was no second thought.
"Every second counts."
Our last previous news of Alyssa and Lewis was in 2017, when they were cruising the South Pacific aboard their salvaged Voyager 430 catamaran, Quixotic.
Oh, and did we mention this? Alyssa was on the cover of the January 2017 issue of Latitude 38.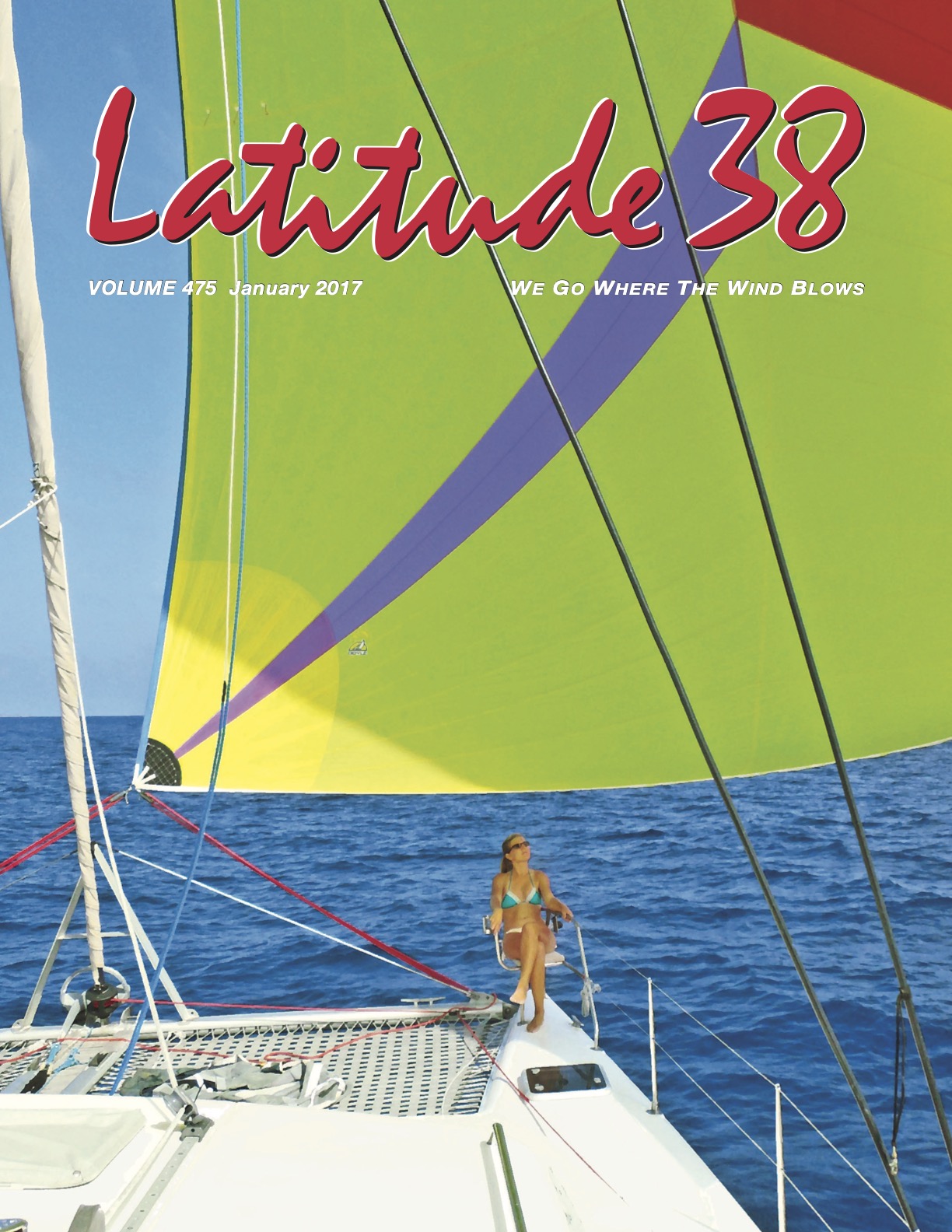 Receive emails when 'Lectronic Latitude is updated.
SUBSCRIBE