San Francisco Bay Goes Mad for Foiling
First foiling America's Cup boats in 2013, then recreational foiling kiteboards, then foiling windsurfers, and now more, from Wingfoilers to foiling Waszps to foiling 50-ft catamarans — it seems that San Francisco has gone nuts for foiling.
No Strings on Wings
Last weekend, St. Francis Yacht Club ran what they think is the first regatta for wingfoilers on the West Coast. The No Strings Attached regatta attracted 30 boardsailors. Bay Area kiteboarding phenomenon Johnny Heineken won the six-race weekend, with Joey Pasquali, another local, in second, and Stefaans Viljoen — from South Africa — in third. See complete results here.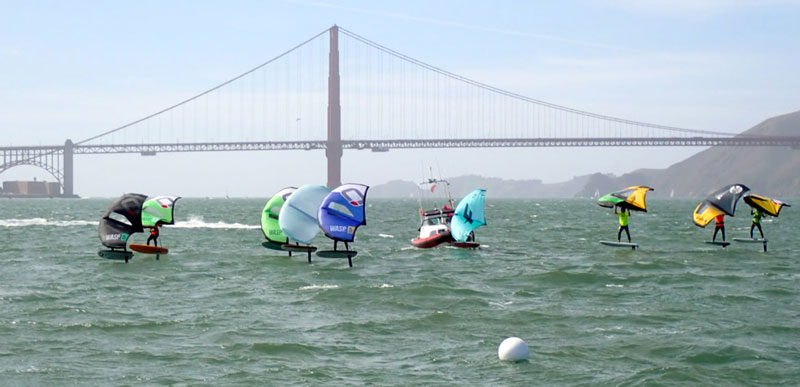 Waszp Americas
Moving up in size but still getting up on foils, a swarm of Waszps comes to San Francisco Bay this week. Richmond YC is hosting the Waszp Americas Championships, with racing starting tomorrow. The regatta has attracted not just North and South Americans — among the 33 entries are some from as far away as Europe and Australia. Thursday will feature slalom races, with championship races Friday-Sunday.
Waszp Youth Championship of Champions
The SailGP Season 2 finale will come to San Francisco Bay the following week, but the Inspire Waszp Youth Championship will also compete in their own Grand Final. The winners from the Americas Championships will be among the competitors. The program is for young people under age 21. They'll race on the same waters as the F50s. Following the regatta, on Sunday, March 27, the winners will receive a cash prize to help support their professional sailing development. The top male and female athletes will also get to join a SailGP team's training and tech sessions at a Season 3 event, including a chance to sail on an F50.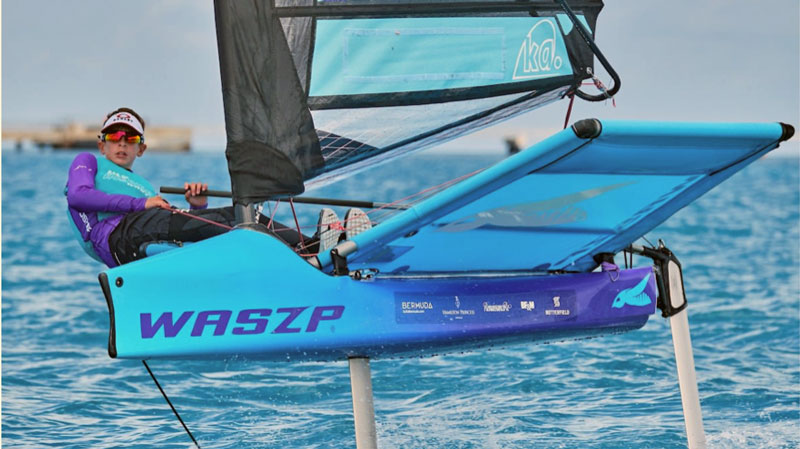 SailGP San Francisco
In just 10 days, what has been called Sir Russell Coutts' foiling road show will land in San Francisco for the Grand Final of Season 2. On Friday, March 25, the eight teams will be out on the Bay for on-the-water training and an official practice race. On the weekend, both days will see racing from 2 to 3:30 p.m. The Season 2 champion will be feted — and rewarded with $1 million — following the final match on Sunday.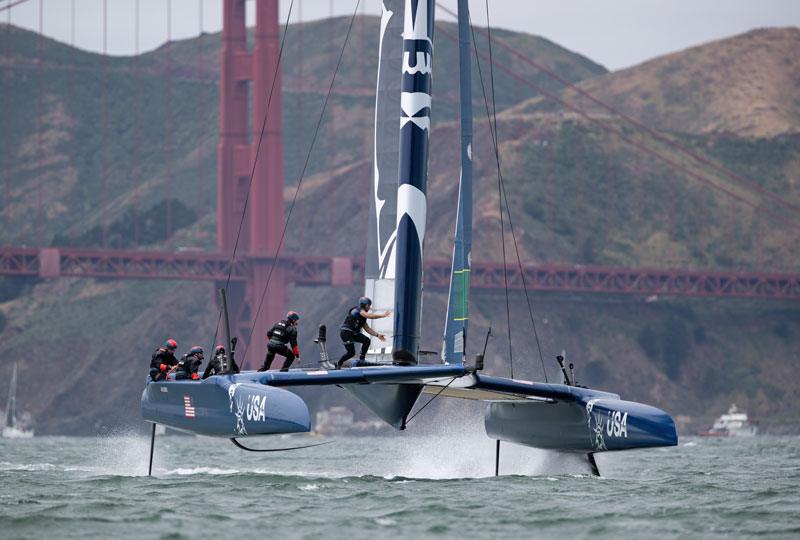 If you can attend in person, check your options here. Can't be here? You can still watch the action on TV and on social media.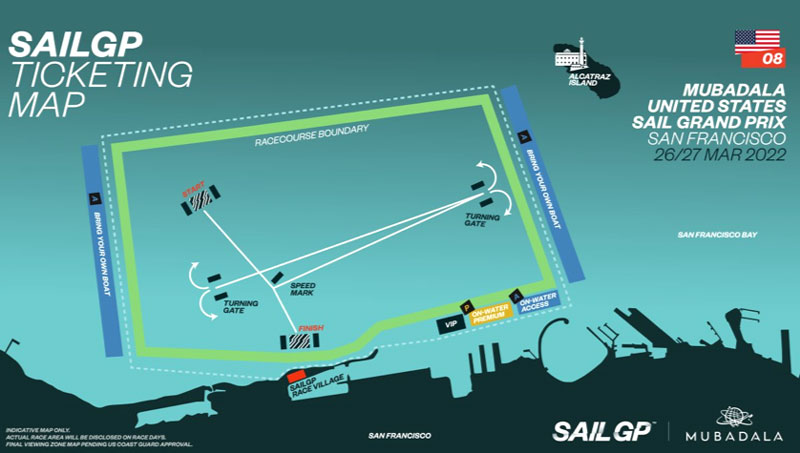 But Will They Ever Come Back?
The answer to this question just dropped to our inbox this morning. It's yes! SailGP Season 3 will conclude in San Francisco with the Grand Final on May 6-7, 2023, in what the press release called "one of the best stadium sail racing venues in the world."
Receive emails when 'Lectronic Latitude is updated.
SUBSCRIBE