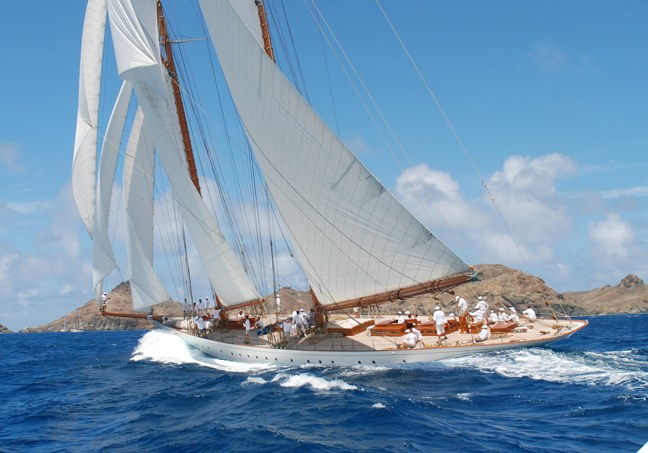 Just to make sure everyone understands, when we write about the Caribbean, or St. Barth in particular, it's not to shout 'we're so cool and you're not', but rather to let you know about a spectacular place and some spectacular sailing events — events that we think every sailor should experience as many times as possible.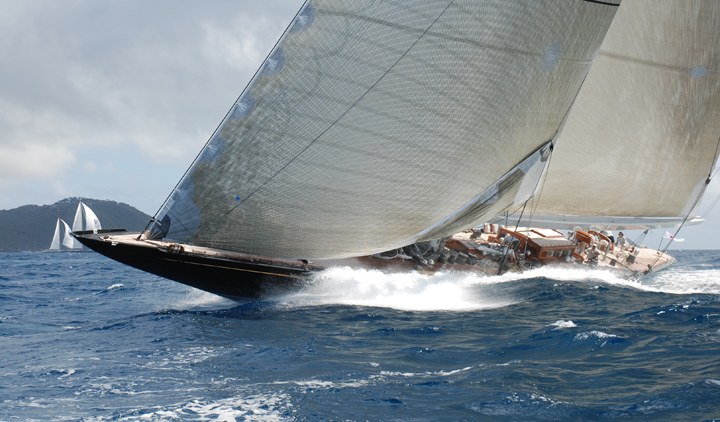 For us, St. Barth is not only a proxy for all of the Caribbean, which just happens to offer the greatest natural sailing conditions in the world, it's also — despite its diminutive size — ground zero for much of what's going on in many important aspects of sailing. Since it's where almost all the great sailing yachts and sailors stop, it's where we get much of our knowledge and information — and stories. It's no different than golf writers needing to go Augusta for the Masters or tennis writers needing to go to the U.S. Open or Wimbledon. If that makes some people jealous, we're not going to lose sleep over it.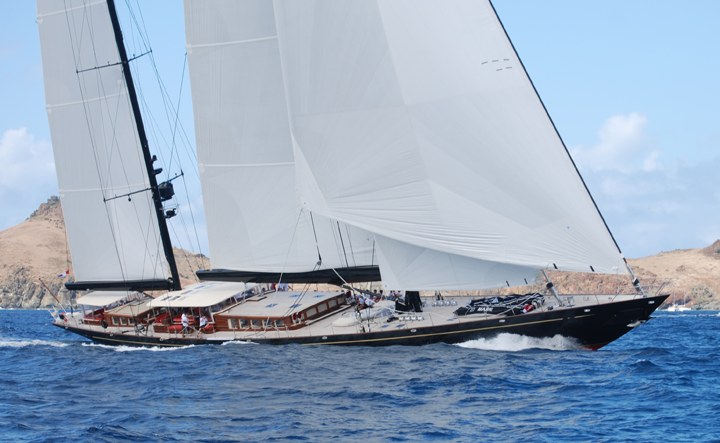 It's absolutely true that you can have great Caribbean sailing experiences all over the Antilles, from the British Virgins to St. Martin to Antigua to Down Island. But we make St. Barth our base because it's the one place that virtually all the great yachts and sailors stop, and because they are concentrated in such a small area. The yachts, for example, can all be found in about a single square-mile area, and all of the great sailors, designers, and builders can be found in the 200 or so feet between Le Select and the Bar of the Forgotten. You don't find that kind of concentration anywhere else in the world.
It doesn't hurt that St. Barth is about the safest place in the world, there are stylish and lovely women everywhere, and that it's still got a magical joie de vivre. For those who don't have enough time to really get to know the island, it also has events such as last week's St. Barth Bucket that give you — yeah, we're talking about you! — the opportunity to be smack dab in the middle of the greatest sailing spectacle ever. All you have to do is cash in your frequent flyer miles for a trip to St. Martin, charter whatever boat fits your group's budget, and sail her 15 miles to St. Barth's Gustavia anchorage.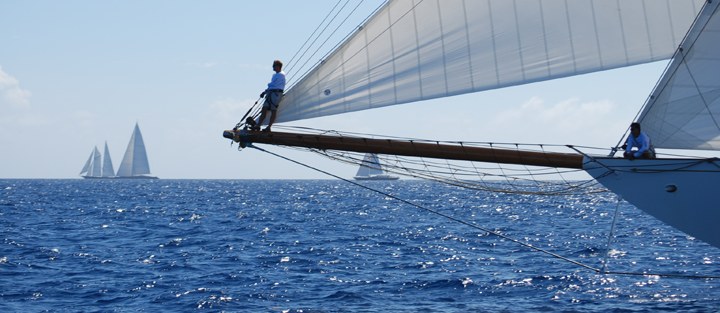 Not only will it give you an opportunity to see the largest collection of great large yachts ever, you'll get to see them raced by world class sailors in ideal sailing conditions. Furthermore, if you look like you're a decent sailor, there's a good chance that you — yeah, we're still talking about you! — can crew on one of the great yachts, particularly in the second and third races, when crew are often in short supply. Not only that, if you don't come across as an ogre, there's a more than decent chance that you — yup, still you! — will be allowed to tour $40 to $50 million sailing yachts, where the crews will hand you flutes of champagne and lovely little canapes. And no, it doesn't cost you anything. If that doesn't sound like something that would appeal to the sailor in you, fair enough. But some sailors are actually interested in experiences such as that.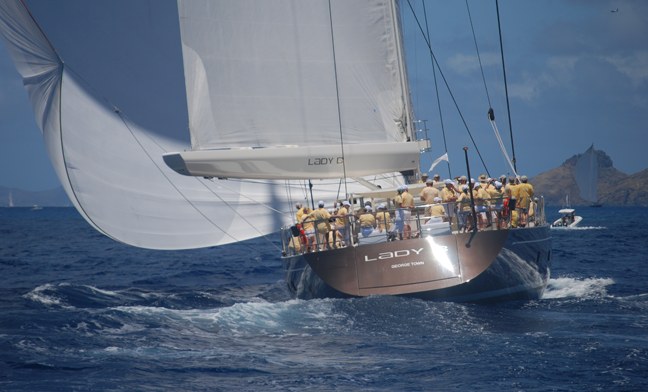 We'll have a more detailed report on the Bucket in the May edition of Latitude, but to summarize, it was "congenial racing" among 40 of the world's great large yachts, from 100 footers to the 289-ft Maltese Falcon. It's noteworthy that 10% of these yachts have Silicon Valley roots. Falcon, of course, was built by venture capitalist Tom Perkins of Belvedere. The 156-ft Hyperion was built for the Valley's Jim Clark who, nonetheless, showed up for the second year in a row with his J Class 135-ft Hanuman. Then there was the 190-ft Holland/Huisman Ethereal, built for Bill Joy, co-founder of Sun Microsystems. For those who are disgusted by very rich people who got that way by screwing people over, take note that Perkins, Clark, and Joy weren't born with silver spoons in their mouths — they made their money by saving money for countless millions of people and businesses.
It was a Bucket of sailing fun the likes of which we've never experienced before. Plan ahead, and you too can be part of it next spring. You won't regret it.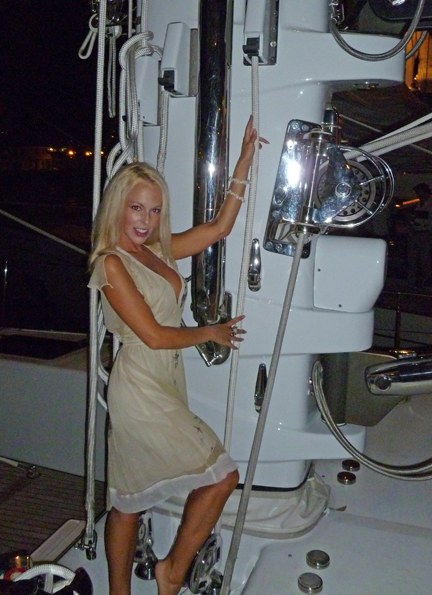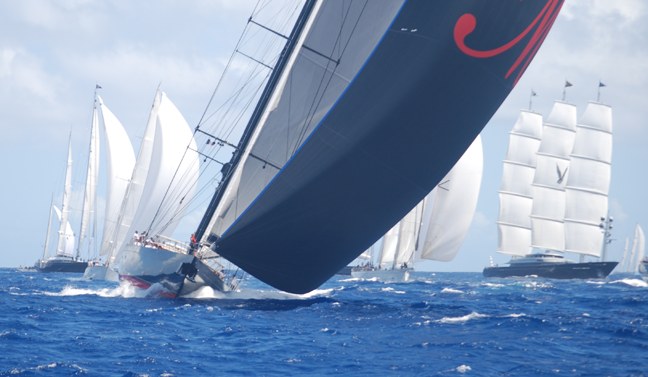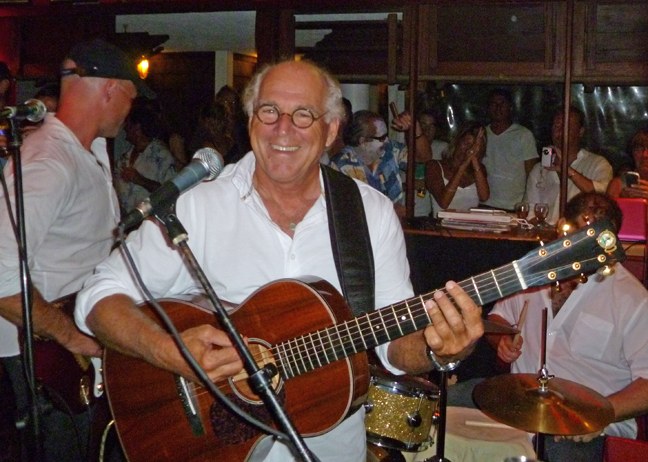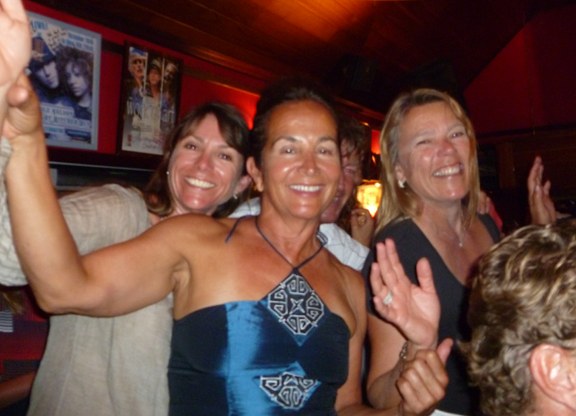 PHOTO
Receive emails when 'Lectronic Latitude is updated.
SUBSCRIBE