Rolex Yachtsman and Woman Named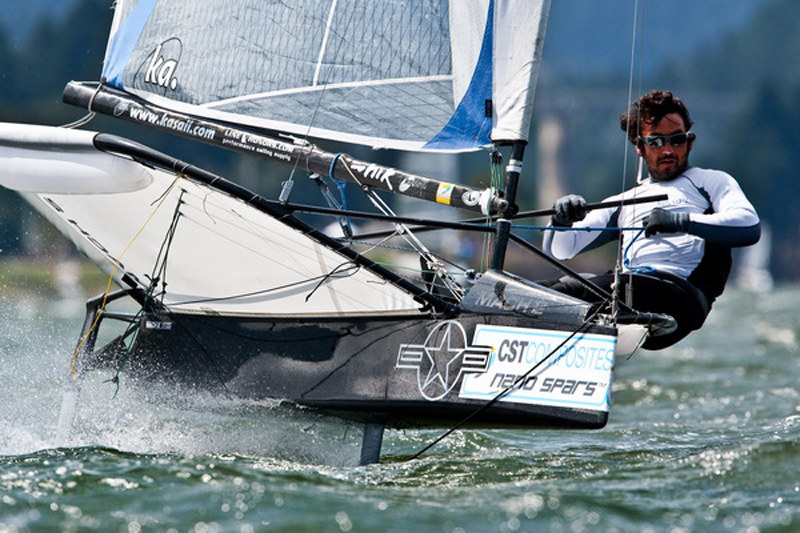 Detroit, Michigan-based Bora Gulari was named US SAILING's 2009 Rolex Yachtsman of the Year on Wednesday. Gulari earned the award in his first appearance on the shortlist of nominees in what was an extremely competitive year for the award — all but one of the 10 male nominees had won a world championship. Gulari received first-place votes from 10 of the 14 panel members, who acknowledged his growth from square one in the Moth class two years ago, to winner of the CST Composites International Moth World Championship in 2009 — the first American to do so in over 30 years — as nothing short of remarkable.
"I just do this because I love it, and I think this year was the start of great things to come for dinghy sailing in the U.S.," Gulari said. "With the addition of the foils, the Moths became easier to sail and a lot more rewarding . . . generating a level of excitement for sailing in some of the top sailors in the country that I have not seen before. I don't think it will take people away from traditional dinghy classes, but the Moth is so fun that it's attracting people that have never had any interest in dinghies, and its bringing people back to dinghies who thought they were done getting wet."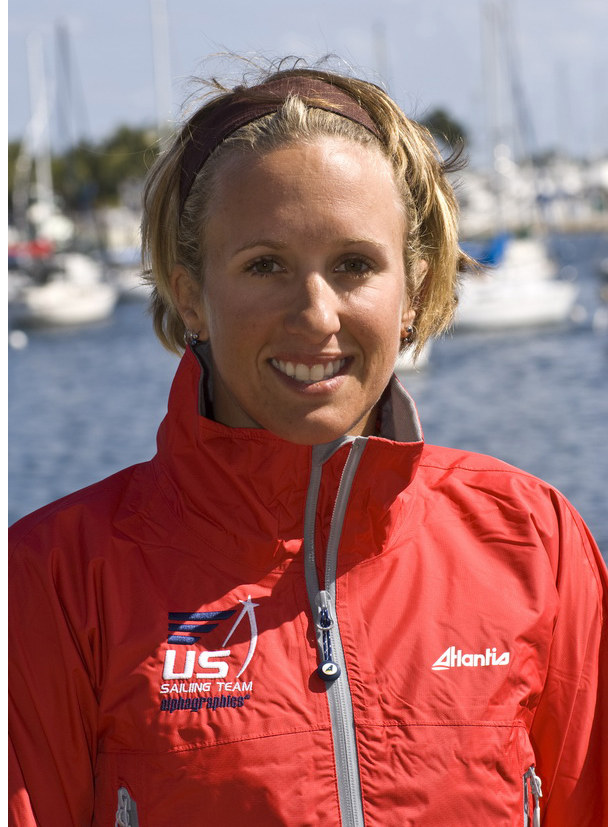 Nominated to the award's shortlist for the fifth consecutive year, Anna Tunnicliffe carried the panel's votes on the women's side. Having won the award in 2008 as well, she became the first woman in 27 years to win the award in back-to-back years. Tunnicliffe dominated the Laser Radial fleet during the 2009 ISAF Sailing World Cup series by winning gold at US SAILING's Rolex Miami OCR and Semaine Olympique Francaise in France, and bronze at Kieler Woche in Germany. She also won the Laser Radial Women's North American Championship in Florida and finished third at the Laser Radial World Championship in Japan. Tunnicliffe did well on the 2009 match racing circuit, winning the Detroit Cup in Ultimate 20s, and was runner-up at the U.S. Women's Match Racing Championship in St. Thomas sailed in IC 24s. Her medal haul also included bronze collected at the ISAF Nations Cup Grand Final in Brazil in J/24s, and at Skandia Sail for Gold in England in the Elliott 6 Metre. In October, Tunnicliffe was fleet racing J/22s in Rochester, New York, where she won the Rolex International Women's Keelboat Championship. Less than a month later, the International Sailing Federation (ISAF) named Tunnicliffe its female 2009 ISAF Rolex World Sailor of the Year for accomplishments during the qualifying period of September, 2008, through August, 2009.
"It's truly amazing to win this award again," Tunnicliffe said. "I could not have done half of my season without the help of my crew Molly O'Bryan Vandemoer, Debbie Capozzi, Liz Bower and Alice Manard. I feel honored, lucky and fortunate to win. Being nominated is an achievement; winning is amazing! I'm so happy I can do this for a living. I have more goals to reach in my sailing career, and starting this year with this award is amazing."
Receive emails when 'Lectronic Latitude is updated.
SUBSCRIBE