Rolex Big Boat Series Kicks Off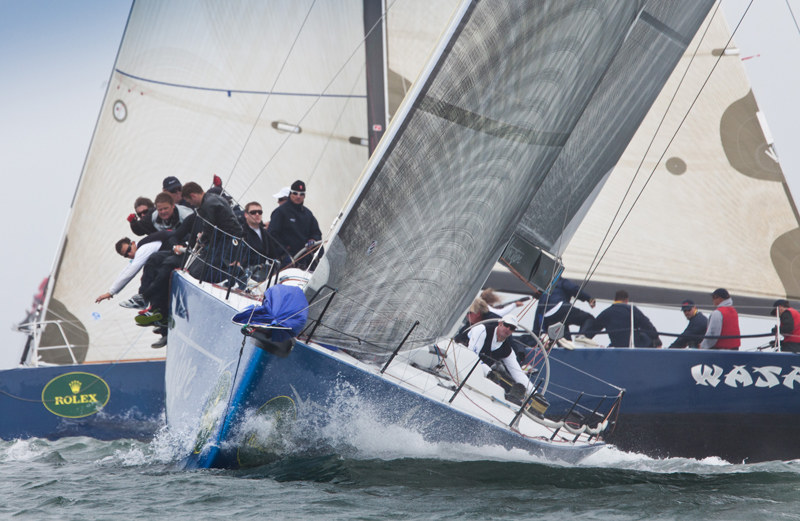 The weather didn't exactly cooperate — the breeze never got above the mid-teens and fog smothered the Bay the entire day — but the 98 boats at this year's Rolex Big Boat Series made the best of it, sailing yesterday's scheduled two races.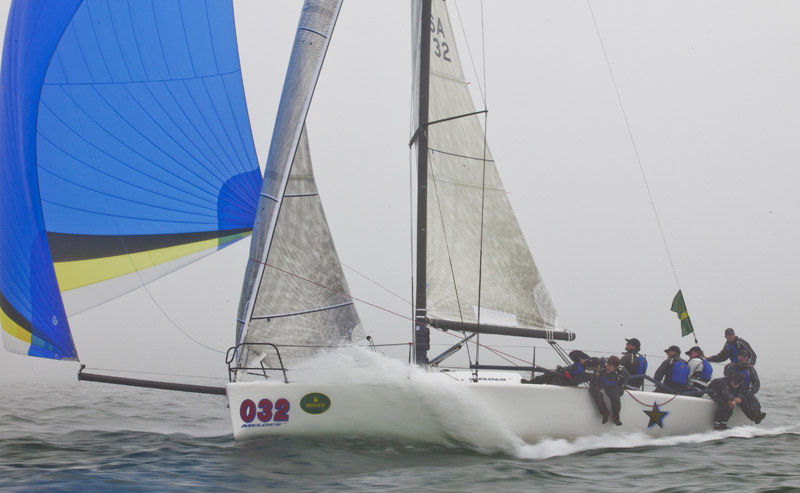 In this year's only real grand prix class, Pieter Taselaar's reigning world champion Bliksem carried a five-point lead into today's races in the Melges 32s. Bliksem scored a 2-1 to grab a firm grip on her division with Luca Lalli's B-lin Sailing scoring a 5-3 to slot in at second, ahead of the top local boat: Don Jesberg's Mill Valley-based Viva (4-7). In this extremely deep and talented class, guys like John Kilroy Jr. and his Samba Pa Ti team could only manage a 15-8 and 10th overall — the level of competition is that high.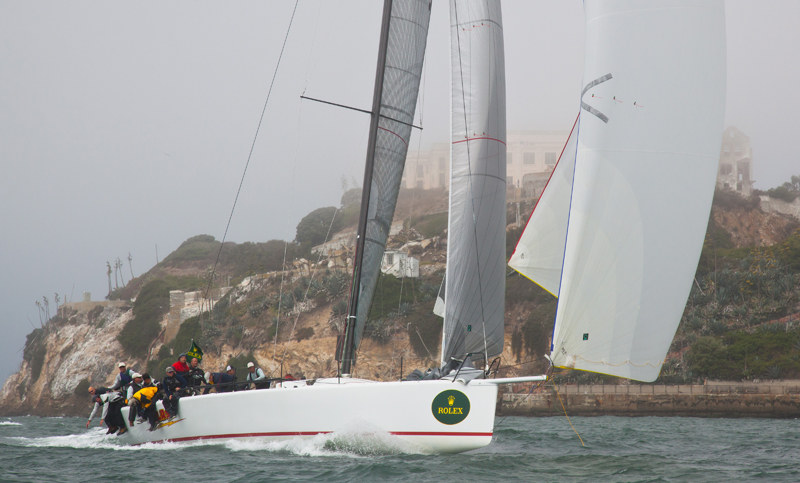 In the eight-boat J/120 division Don Payan's Dayenu holds a slim lead on a division that has been decided on the final run of the final race for three years running. The six-boat 1D35 division lead resides with Masakazu Toyama's Japanese Ebb Tide team, back for their third effort in the class. Pineapple Sails Kame Richards and partner Bill Bridge's Golden Moon leads the eight-boat Express 37 division after scoring a 2-1 yesterday. In the 24-boat J/105 division, Bruce Stone's Arbitrage notched a 1-4 to carry a one-point lead into today's racing ahead of a three-way tie for second — Scooter Simmons' Blackhawk, Jeff Litfin and John Case's Mojo, and Don Wieneke's Lulu.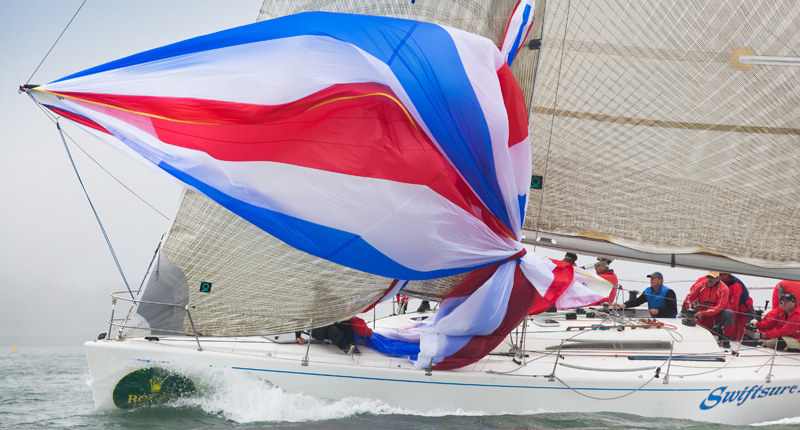 According to bow guy Dave Kresge, the program aboard Sy Kleinman's Schumacher 54 Swiftsure II was ramped up this year — no jokes on the rail and strict attendance requirements for their tune-up events. It seems to be working, as Swifty scored a 1-3 to carry a one-point lead into today over Dan Woolery's all-conquering King 40 Soozal in IRC B. In IRC A Jim Mitchell's R/P 52 Vincitore scored a pair of bullets to lead Mick Shlens and Mark Jones' IRC'd TP 52 Flash by three points going into today.
PHOTO
IRC C is the "sportboat" division instituted this year by the club to try and draw the light, fun-to-sail boats under 50 feet that IRC frowns upon so heavily. Dale Williams' Kernan 44 Wasabi — the biggest, and solitary fiberglass boat in the division (IRC also frowns heavily on carbon fiber boats under 50 feet) — scored a pair of bullets to lead Andy Costello and Peter Kreuger's J/125 Double Trouble by two points. In IRC D, Frank Morrow's IMX 38 Hawkeye holds a slim lead over defending champion Gerry Sheridan and his Elan 40 Tupelo Honey.
PHOTO
Today's forecast is looking a little better than yesterday, but a cutoff low off Oregon is pushing the ridge down toward us and the thermal suction may or may not develop enough for the seabreeze to really blast. We're hoping it's the former.
Receive emails when 'Lectronic Latitude is updated.
SUBSCRIBE