Revved Up at the Rendez-vous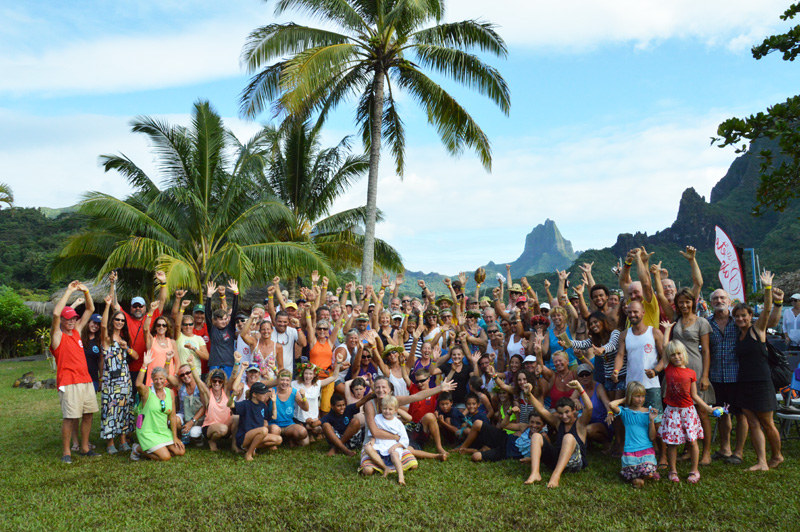 The Tahiti-Moorea Sailing Rendez-vous celebrated its 10th anniversary last weekend, and fittingly, drew its largest fleet of international cruisers ever. Sixty-five boats participated, plus at least a half dozen unofficial tag-alongs.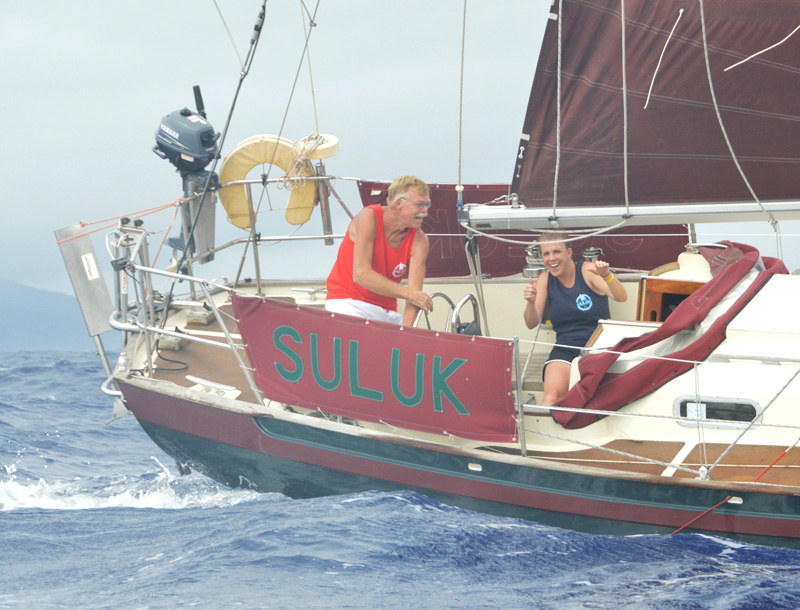 As we often explain here and in Latitude 38 magazine, the three-day event's dual purpose is to celebrate the newly arrived cruising fleet's successful crossing from the West Coast of the Americas to French Polynesia, while introducing fleet members to age-old traditions of Polynesian life.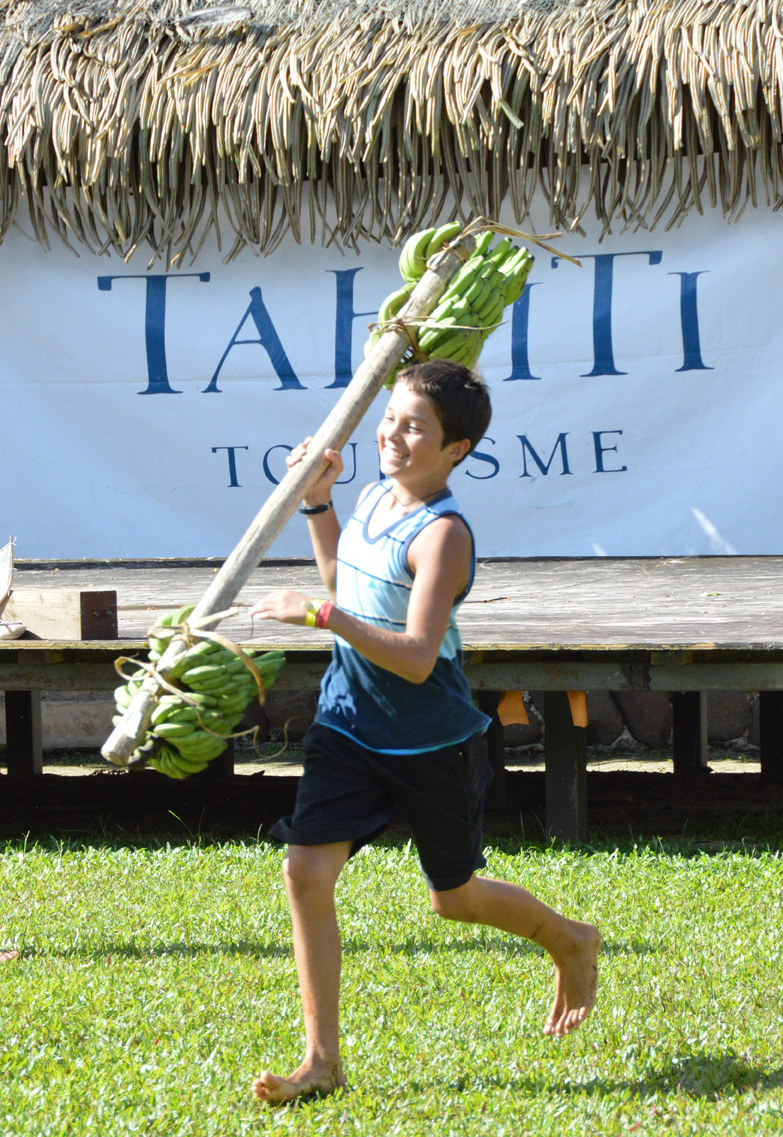 The fun began with registration Friday afternoon on the Papeete, Tahiti, wharf, where sailors from many nations met for the first time or got reacquainted. They were introduced to many nuances of Society Islands sailing via an extensive chart briefing by our French-Tahitian partner Stephanie Betz of Archipelagoes, who designed the event and recruited sponsorship from a variety of partners (such as Tahiti Tourisme and Air Tahiti Nui). A cocktail reception followed, then the blessing of the fleet, and a spirited dance show. As an indication of the French Overseas Territory's welcoming spirit, the government's minister of tourism, the director of Tahiti Tourisme, a representative of the mayor of Papeete, the director of Tahiti YC, and five mayors of Marquesan islands were all in attendance.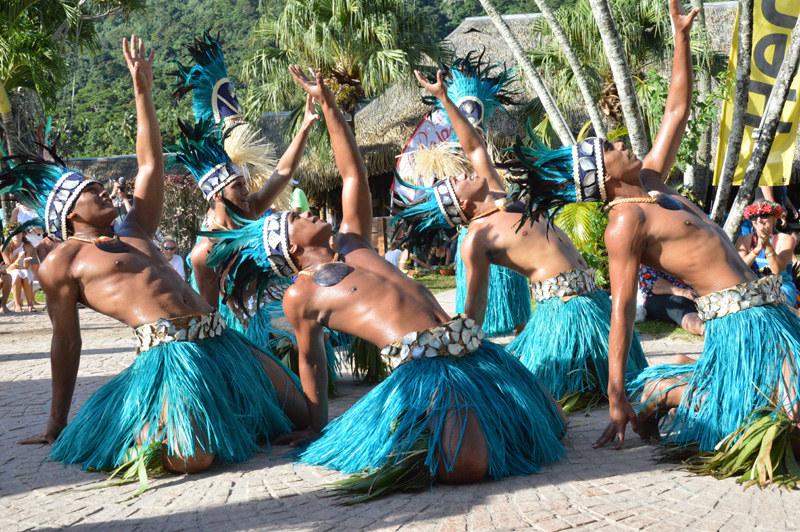 The weather forecast for Saturday's race/rally to Cook's Bay, Moorea, had been sketchy, but as the fleet sailed out of the harbor to the starting line, a booming 23-knot breeze piped up from the south — ideal for the 15-mile crossing.
That night at the host venue Club Bali Hai, fleet members were treated to a tasting of Tuamotu-made wines, followed by a fine dinner and an ultra-high-energy dance show.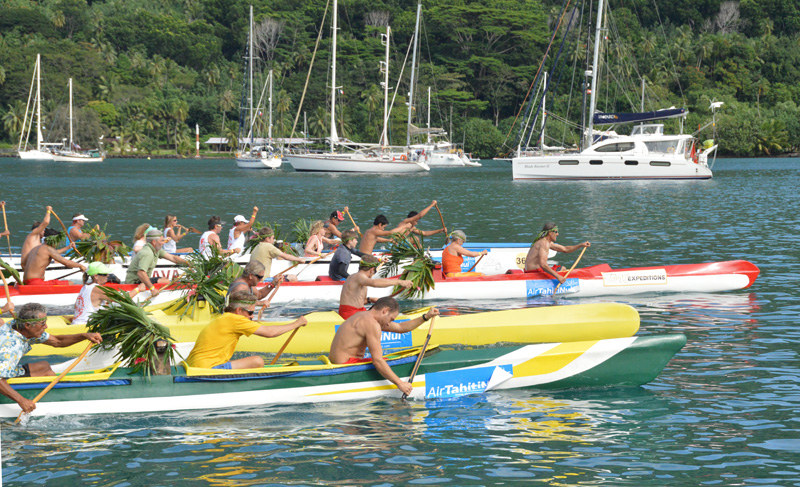 As in years past, Sunday was dedicated to Polynesian sport demonstrations, highlighted by successive heats of six-person outrigger canoe races, where cruisers team up with expert Tahitian paddlers. It's all incredibly fun, and the setting could not be more dramatic.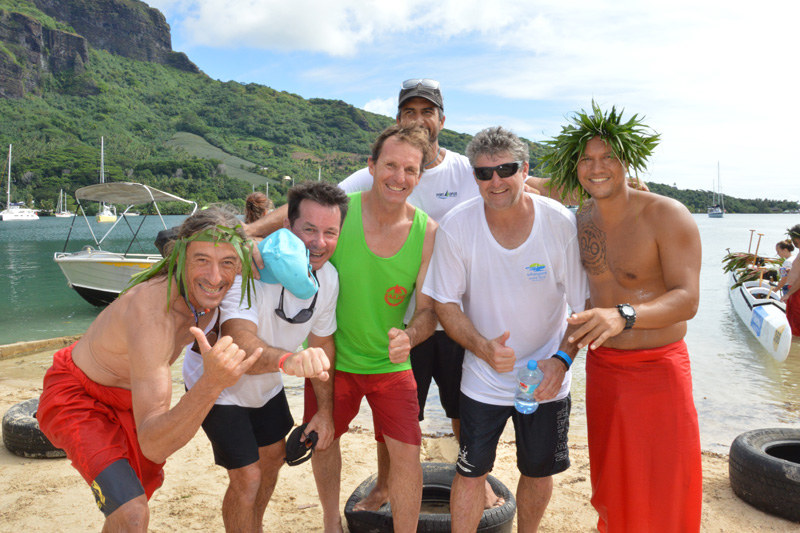 For us, having met many of the attendees at our send-off parties in Mexico and Panama — back when they were understandably apprehensive about making the 3,000- to 4,000-mile passage — it was a pleasure to observe how self-confident and energized they now seem, many literally beaming with happiness. But who wouldn't be, given their surroundings and countless pleasures of the South Pacific cruising lifestyle?
Ed Starinchak of the Bellingham, WA-based Panda 38 Lorien is one of many cruisers who got a very special souvenir while in the Marquesas — and it takes up no extra space on the boat.
Look for a complete recap of this year's Rendez-vous in the August issue of Latitude 38.
Receive emails when 'Lectronic Latitude is updated.
SUBSCRIBE