A Reminder: The S.F. Sea Scouts Are Awesome
We don't think that we need to remind our readers about the exceptional work done by the San Francisco Sea Scouts — and the Sea Scouts throughout the world. For those of you who don't know, the S.F. Scouts run two sailing vessels: the Viking, which is sailed by high school aged females, and Corsair, sailed by high school aged males. The program "focuses on sailing training on traditional whaleboats," the Sea Scouts say on their website. "In addition to operating these historic wooden vessels, the members learn boat maintenance, piloting, safety, and a number of other maritime skills."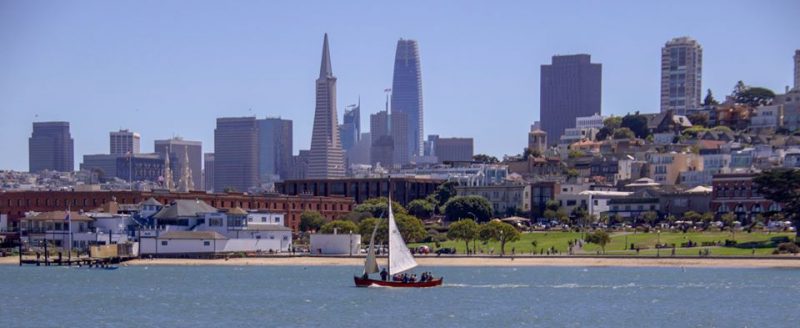 There are a million ways to get kids on the water here in the Bay Area, some of which we discuss in this month's Youth Sailing feature. But there's no question that the Sea Scouts offer a unique, holistic approach to all things around sailboats.
Reader Anna Harryman recounted her time in the Scouts: "I was in the Sea Scout Ship Viking when I was a teenager growing up in San Francisco. I genuinely believe that I learned more from sailing and scouts than I ever did from high school. It taught me so many critical thinking skills, problem solving, leadership, teamwork, thinking something all the way through with a variety of variables, and so much more. It was somewhere where I could exercise my mind and my body, build meaningful relationships, and have so much fun.
"I cannot say enough about what being in that youth program did for me. As a girl, I was in an environment where I was encouraged to be strong, smart, and active, and where I was able to compete alongside my male peers equally. I also learned meaningful and lifelong skills that come along with boat maintenance (I don't know many women my age who know their way around power tools). While I don't have any one favorite memory, sailing and scouts is my favorite overall memory of my teen years. I hope every parent with a young teenage girl (or boy) goes and checks out the Sea Scouts."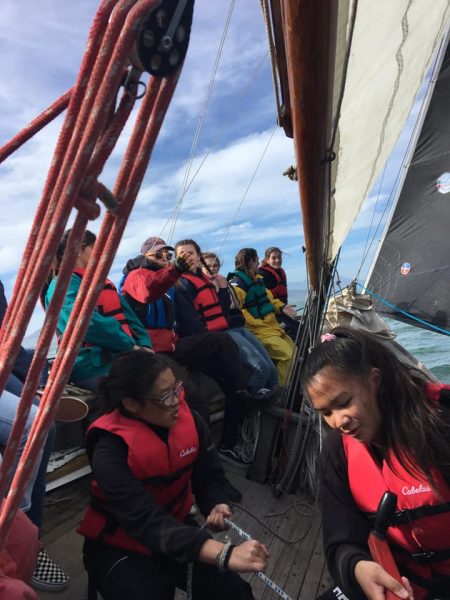 We may or may not need to remind our readers that the S.F. Sea Scouts will be hosting an open house this Saturday, March 14, from 11 a.m. to 3 p.m. at their base at the foot of Van Ness Avenue in Aquatic Park. There's also a new Junior Sea Scouts club for kids ages 11-13.
Update: Due to the San Francisco City guidelines regarding the coronavirus, the Sea Scouts have canceled their open house this Saturday. Please see Tamara Sokolov's comments below for more information about how to get involved.
We are happy to tell you that we'll be featuring a story about the Sea Scouts aboard the schooner Seaward in the April issue.
Were you a Sea Scout? Have a story to tell? Please comment below, or write us here.
Receive emails when 'Lectronic Latitude is updated.
SUBSCRIBE