Readers Write on the State of the AC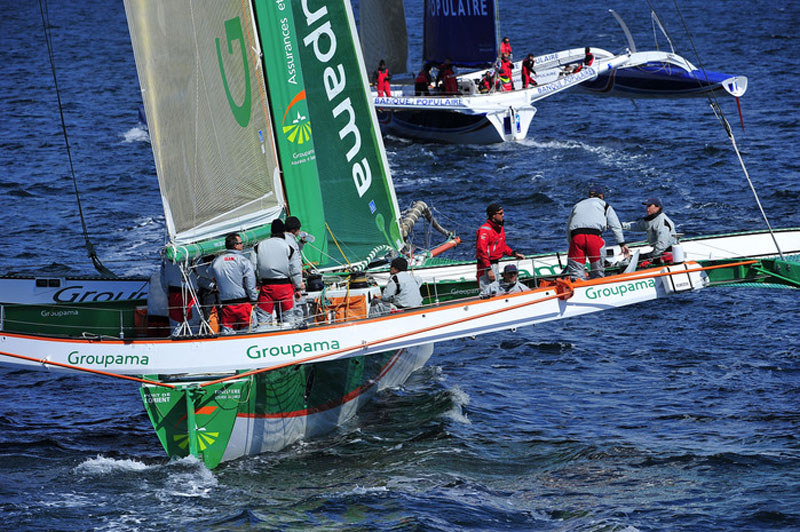 On Wednesday, we asked 'Lectronic readers for their thoughts on a giant-multihull match for America's Cup 33. We received a wide range of responses from enthusiasm to derision — and apathy. We don't have room to publish them all but here's a sampling:
"Very exciting. Let's get on with it." — Dave Davis, Wind Dragon, San Francisco
"This whole episode is really sad. The America's Cup had the chance to capitalize on some of the best racing the contest has ever seen and it has degenerated into an egomaniacal farce. Who cares if Larry's tri beats Ernesto's tri?" — Bob Munsor
"Best thing that could have happened! We're going to see a lot of innovation and learning. We may conclude that multihull match racing is not a good thing, but it won't be for lack of investment or effort. Based on the comments from Spithill and Baird, they may have a difficult time going back to the lead mines." — Russ Irwin, New Morning, Sausalito
"It can be summed up in two words: Who cares? This battle does not conform to the stipulation in the Deed Of Gift that it is for 'friendly competition'. Nothing could be further from the truth. The personal animosity between Bertarelli and Coutts will see to that. Hand the Cup to NYYC for permanent display with a plaque saying the competition died in 2007. I will then sponsor 'The Rectum Cup' for those who qualify as assholes." — John Harwood-Bee, Ware, UK
Receive emails when 'Lectronic Latitude is updated.
SUBSCRIBE