Reader Submissions: Sail into Fall
Can you feel it in the air? That undeniable crispness, the bite that comes from a cool, still day, rather than the searing, blasting cold of the summer seabreeze. The days are getting shorter, the late-afternoon fog is disappearing from the headlands, there's football on TV, and coffee shops are stocking up on on their pumpkin spice flavoring.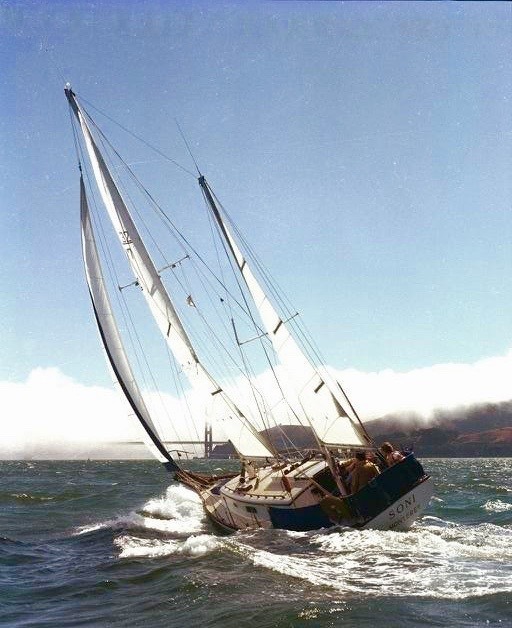 And the Bay will soon go quiet. No more angry, snorting seabreezes. Some days will be glassy, and some days will have moderate, 6- to 10-knot winds. Sailors will shake out the reefs in their main and strip a few layers of foul weather gear.
That's right, today is the autumn equinox, or for the layman, the first day of fall. And this weekend looks to be a gem, with an 80% chance of awesomeness, followed by rapidly spreading gorgeous, ideal conditions.
Well, it's not full-on fall just yet. We're still in that transitional stage where windsurfers and kiters are trying to squeeze in a few more sessions. But slowly, gradually, it's coming — Indian summer, the halcyon days in the Bay Area.
As you might imagine, we prefer to enjoy these moments on a sailboat. Sure, with the light breezes it takes way longer to get anywhere, but we kind of prefer it that way, with a dark beer in hand, good friends on board, and the the sound of the 49ers, Giants, Raiders and As getting crushed on the radio (OK, so the Raiders are doing all right — but they're moving to Vegas).
Thanks for all your submissions this summer. We're looking forward to seeing your fall sailing photos, which we'll publish on 'Lectronic, our Facebook page or — for that vertically shot, high-resolution diamond in the rough — on our cover. Please feel free to send your pics here anytime.
Happy first day of fall, everyone.
Receive emails when 'Lectronic Latitude is updated.
SUBSCRIBE