'Rags' Takes Divison Win in Sydney Hobart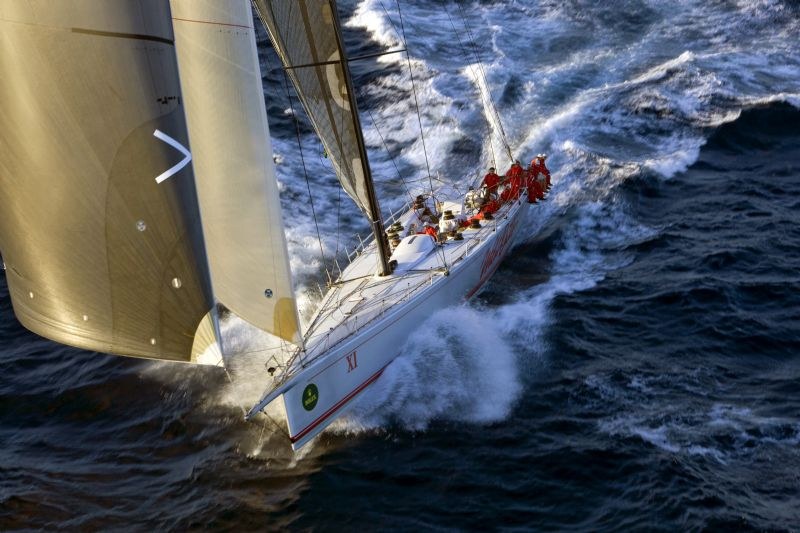 As the current steward of the Spencer 65 Ragtime, Newport Beach's Chris Welsh added another remarkable passage to the chapter he's helping to write in the iconic yacht's history. With an elapsed time of 2d, 10h and 38m, the seemingly timeless, teak-fringed black missile took IRC 2 honors in the 2008 Rolex Sydney Hobart Race. Ragtime was granted two hours of redress for going to the assistance of the stricken Farr 53 Georgia, which had suffered rudder damage and was taking on water, before another vessel rescued her crew.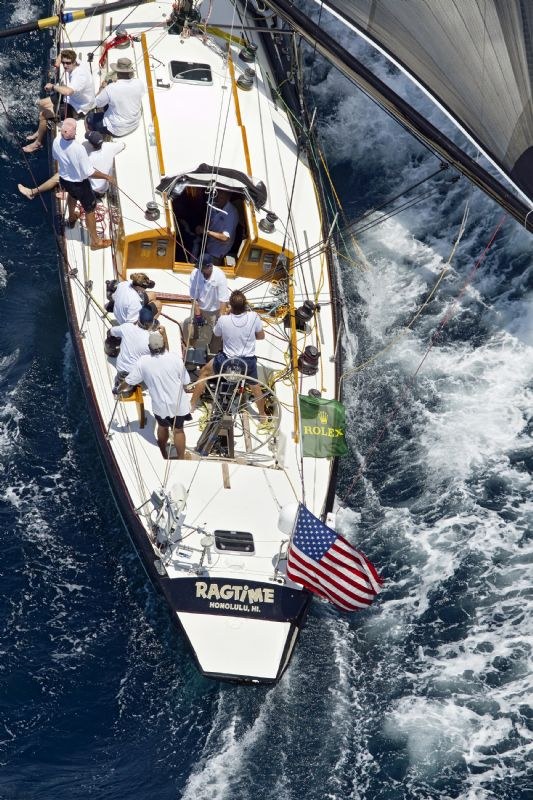 The Boxing Day race start for the 628-mile, middle-distance classic was greeted with a strong northeasterly that gave the fleet a tremendous jump out of Sydney and down the New South Wales Coast. Although the breeze eventually moderated, the conditions were still excellent for a skinny boat like 'Rags' and when she crossed the finish line on Tasmania's Derwent River as the 18th boat to finish, she claimed the division win as well as 11th overall in the IRC fleet. She was also the first non-Australian and first wooden boat to finish, behind a bevy of recently-built carbon fiber speedsters. On handicap, 'Rags' even beat the line honors winner and runner-up, Wild Oats XI and Skandia, which sailed nearly the enitre course within sight of each other until the former broke away for her record fourth-straight line-honors win under skipper Mark Richards.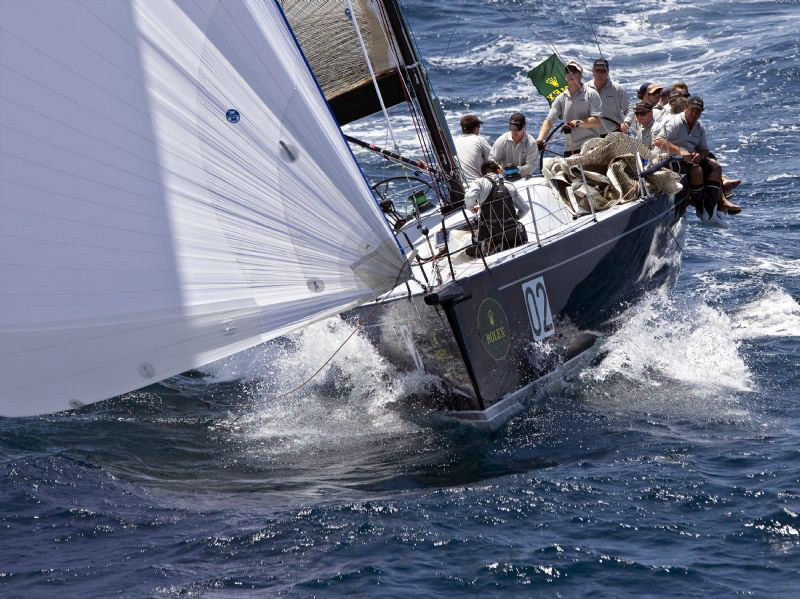 Repeat winner Bob Steel and his former TP 52 Quest took overall handicap honors by just under 30 minutes over Alan Whiteley's Cougar II. Steel, who's in his 60s, hails from Sydney and in addition to the campaigns he's mounted in IOR 50s, is famous for having thrown his old watch into Hobart's Sullivan's Cove upon receiving his Rolex for his 2002 win in a previous Quest. He'd since been on a five-year hiatus from the race, yet still managed to round up five members of his crew from the 2002.
The Rolex Sydney Hobart Race has a great website which has even more great stories from the race, profiles of competitors, and photos. The official prize-giving ceremony will be held New Year's Day.
Receive emails when 'Lectronic Latitude is updated.
SUBSCRIBE