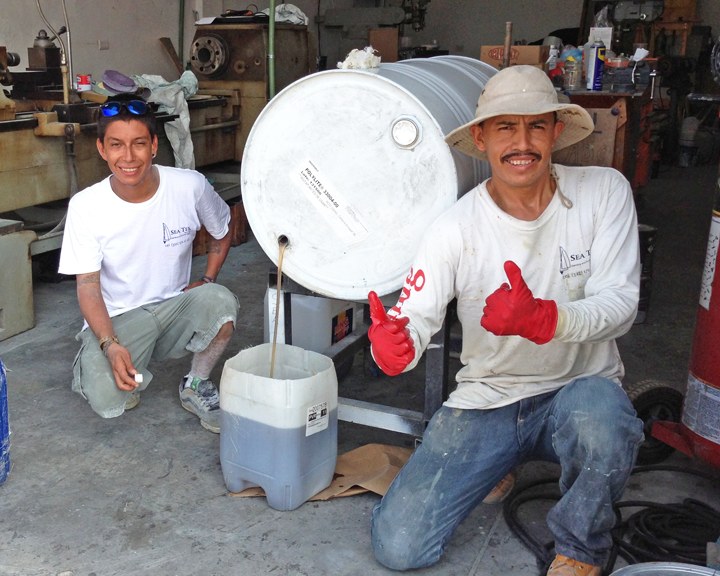 To continue the tale of the impulsive Profligate refit plus in Mexico, we thought it might be illuminating to list the materials that have been used: four 55-gallon drums of epoxy; five rolls of cloth; two rolls of heavier cloth; six 15-lb bags of filler; nine 4′ x 8′ sheets of honeycomb core; plus assorted sandpaper, grinding discs, masking tape, thinner, paint and on and on. That's about $10,000 in just materials on a boat that we've been sailing hard for 16 years and were about to Bash north with as she was. It's important to remember that Profligate is 63 feet long and 30 feet wide, so that's a lot of surface area for the materials to be spread out on.
Profligate is now much stronger than she's ever been, and is bound to be around for many more decades. She's better looking than she's ever been, too. Not that there still isn't some additional cosmetic work to be done.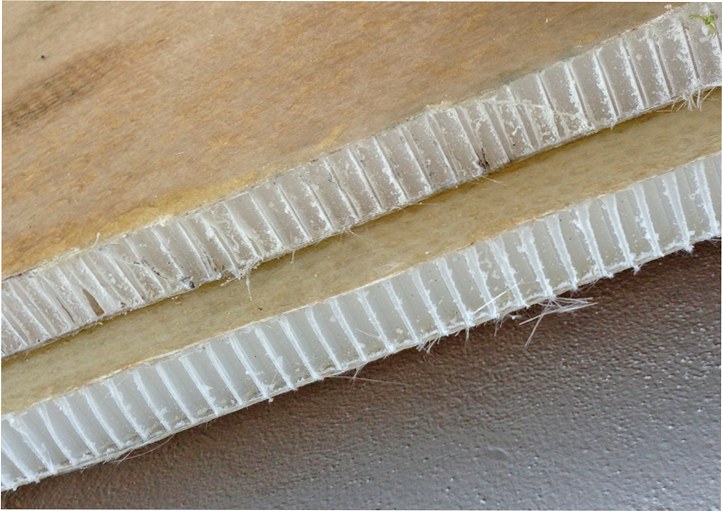 We added strength comes at the expense of probably an additional ton of new weight. Cats are more weight sensitive than monohulls, so that's a concern. But there are two reasons it's not too big a concern. First, Profligate was underweight and plenty fast to begin with. Second, if we're careful, we can probably leave off a ton of unnecessary stuff, when we put things back aboard. As we all know, as monohull boat length doubles, junk on the boat increases exponentially. It's even worse with catamarans.
You know how you sometimes reluctantly spend money on your boat? That's certainly not the case this time, as we're thrilled with what's being done and can't wait to get sailing again.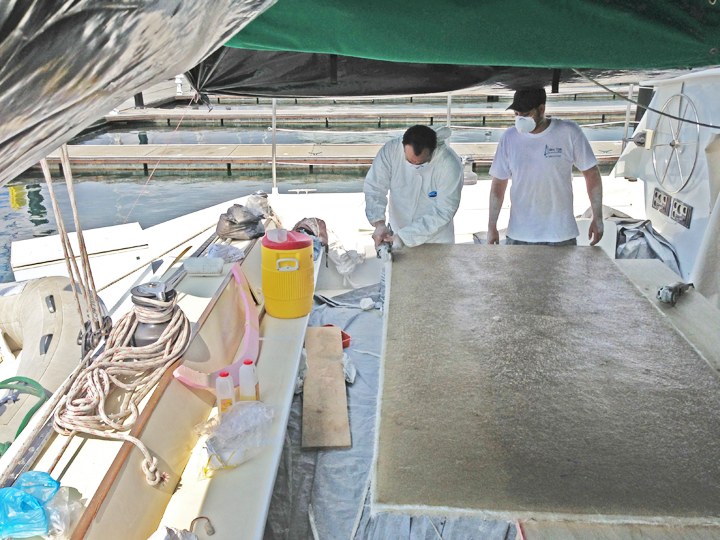 Receive emails when 'Lectronic Latitude is updated.
SUBSCRIBE