Episode #21: Rich Jepsen on Teaching Others How to Sail
Welcome back to Latitude 38's podcast, Good Jibes! In this podcast, we're bringing you the world of sailing through the eyes of the West Coast Sailor. Each week, you'll hear stories and tips from the West Coast sailing community on cruising, racing and just plain sailing. Cast off, laugh and learn, and become a better sailor. Hosted by John Arndt, Nicki Bennett, Ryan Foland, and the team at Latitude 38 – the sailing magazine for West Coast sailors since 1977!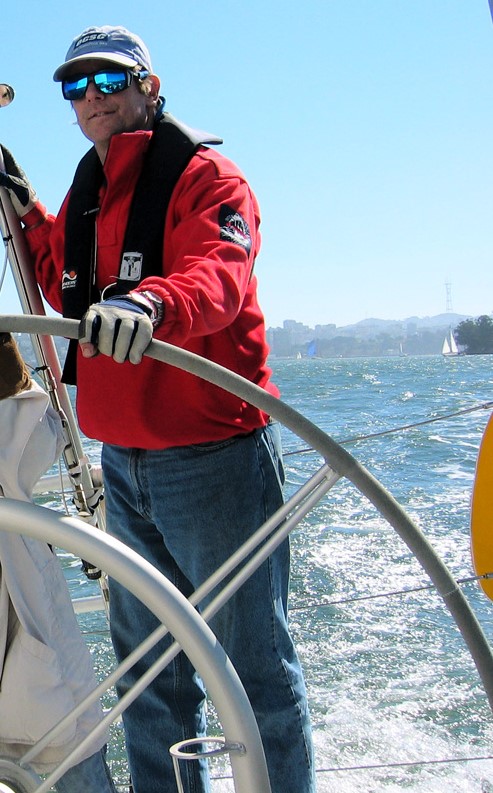 This week's host, John Arndt, is joined by Rich Jepsen to chat his lifetime of sailing instructing, racing, and US Sailing. Rich is the President of US Sailing and has spent 34 years as Managing Partner of OCSC Sailing, a commercial sailing school and club. He's been sailing since he was a child, has spent multiple decades on numerous sailing committees, and 3 separate stints on the US Sailing Board of Directors. Hear how to become a sailing instructor, encourage others to get into sailing, the changing demographics of sailing, how to make sailing cost effective, and the benefits you get as a US Sailing Member.
This episode covers everything from teaching sailing to family sailing trips. Here's a small sample of what you will hear in this episode:
How has Rich's teaching approach changed over time?
What kind of sailing did they do as a family?
How did Rich get into sailing as a career?
Why would he encourage others to be a sailing instructor?
What got him hooked at US Sailing?
How do you get people into sailing?
What are the next steps for US Sailing?
Short Tacks: West Coast vs. East Coast sailing?
Learn more at https://www.latitude38.com/lectronic/san-francisco-bay-sailor-rich-jepsen-takes-helm-us-sailing/.
Listen to the episode on Apple Podcasts, Spotify, Google Podcasts, and your other favorite podcast spots – follow and leave a 5-star review if you're feeling the Good Jibes!

Check out the episode and show notes below for much more detail.
Show Notes
Rich Jepsen on Teaching Others How to Sail
Thanks for listening to Rich Jepsen & John Arndt on Good Jibes with Latitude 38. Subscribe here to receive Latitude 38 to your home each month.
Receive emails when 'Lectronic Latitude is updated.
SUBSCRIBE