Plans to Thwart Outboard Theft Ring
Dinghies and their motors are probably the most common target of thieves in the cruising community, and Harry Hazzard of the San Diego-based Beneteau Idylle 51 Distant Drum reports on a rash of such thefts in Barra de Navidad, just south of Puerto Vallarta.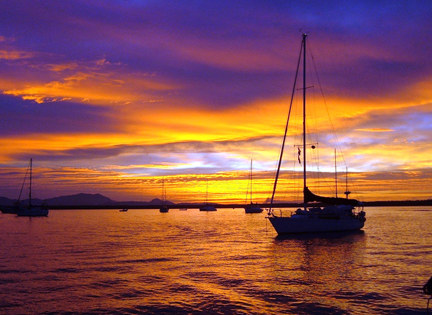 "Barra has always been known as a cruiser friendly town, with its low-key atmosphere, its vast array of pubs and great restaurants, along with numerous little shops, and the natural beauty of the area. However, all of this has been heavily tarnished this cruising season with nine reported dinghy engine thefts.
"Apparently the victims had left their dinghies tied to their boats without securing them with a cable, leaving the outboards on them. Unfortunately these folks awoke in the morning to find their dinghy painters cut and their dinghies gone. Each time a search around the lagoon was conducted, the dinghies have been recovered, but in all cases the motors were gone as well as the contents of the boat. The thefts continued in spite of the situation's being broadcast on the local cruisers net day after day. The local police and Port Captain have been cooperative in taking reports and providing letters for the owners to present to their insurance companies, but that's as far as it went. The local police have no boats, while the Port Captain has a boat, but no manpower. It's been reported that numerous boats have now been by-passing Barra in fear of having something stolen.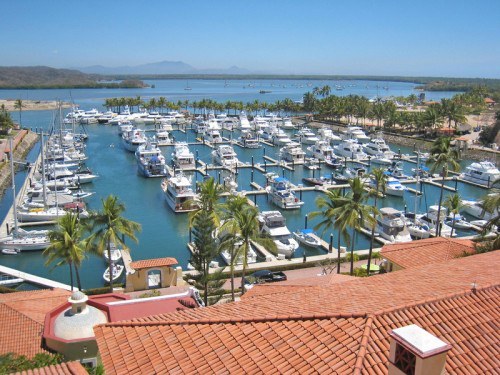 "When this situation was brought to the attention of one of the prominent hotel owners, he took the ball and ran with it. There have apparently been two meetings held with the hotel association, local business owners, the mayor, port captain, local police, along the state officials, including the Army and Navy. It's our understanding that the problem has been taken very seriously by those in attendance, and that measures will be taken to curtail the 'Barra Banditos'. The local police have been authorized overtime to address shore-based activities and the Port Captain has supposedly been authorized to hire and train additional personnel. This action may have been taken late in the season, but it's a start in the right direction. The Army and Navy have also taken steps to establish long-term solutions for the upcoming season in October. Local businesses in Barra feel that it's necessary to get the word out that action is being taken. We'll just have to wait and see what the overall outcome will be.
"In the meantime, it would be prudent for cruisers anchored in the Barra lagoon to lift their dinghies out of the water and secure their motors."
Receive emails when 'Lectronic Latitude is updated.
SUBSCRIBE