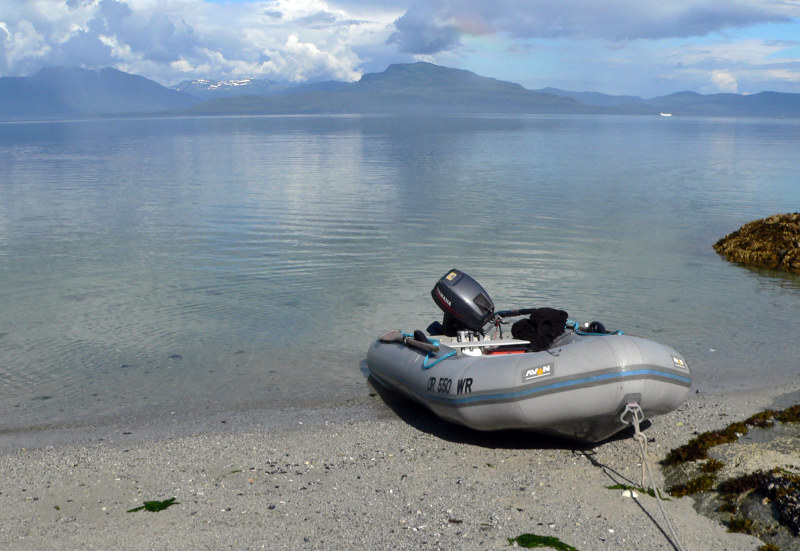 They say we must all keep our brains active so that our gray matter doesn't become muddied prematurely. So here's a little cyber challenge for you: Where was the photo above taken?
If you're a well-traveled sailor, you may have parked your dink on the very beach that's depicted here. And even if you haven't, if you're clever, you may be able to suss out the general location.
"Hey, it's just a dinghy on a sandy beach," you say. "It could be anywhere." Well if you look closely you'll notice some telling details. For example, note how clear the water is. And that sandy beach — is it soft coral sand or something else? We suggest that you blow up the photo a bit by clicking on it in order to pick up on subtle clues within it. Then email us your best guess.
The first respondent to get the general location correct will win an 'official' Latitude 38 cap. And if you guess the exact cove correctly we'll throw in a Latitude T-shirt of your choice too. Best of luck!
UPDATE! We have a winner. Thanks for all the responses, and check in on Monday for the location, who won and how close he came.
Receive emails when 'Lectronic Latitude is updated.
SUBSCRIBE