Outboard Thermostats — An Open and Closed Case
The 2006 Yamaha T8 four-stroke outboard motor on Sampaguita, my Pacific Seacraft Flicka 20, was running poorly. Experience told me that the thermostat might be stuck open. The main telltales were the engine not getting warm (I could feel it), and uncombusted fuel coming out of the exhaust (I could see it) and accumulating in the crankcase oil (I could smell it). Moisture was also emulsifying the latter. The motor will often run under these conditions, but not optimally, and it is susceptible to more corrosion and wear. These symptoms could also be from a deeper problem, but the ease of checking the thermostat made this a logical place to start. (Note: If the thermostat were stuck closed, the motor would likely be overheating.)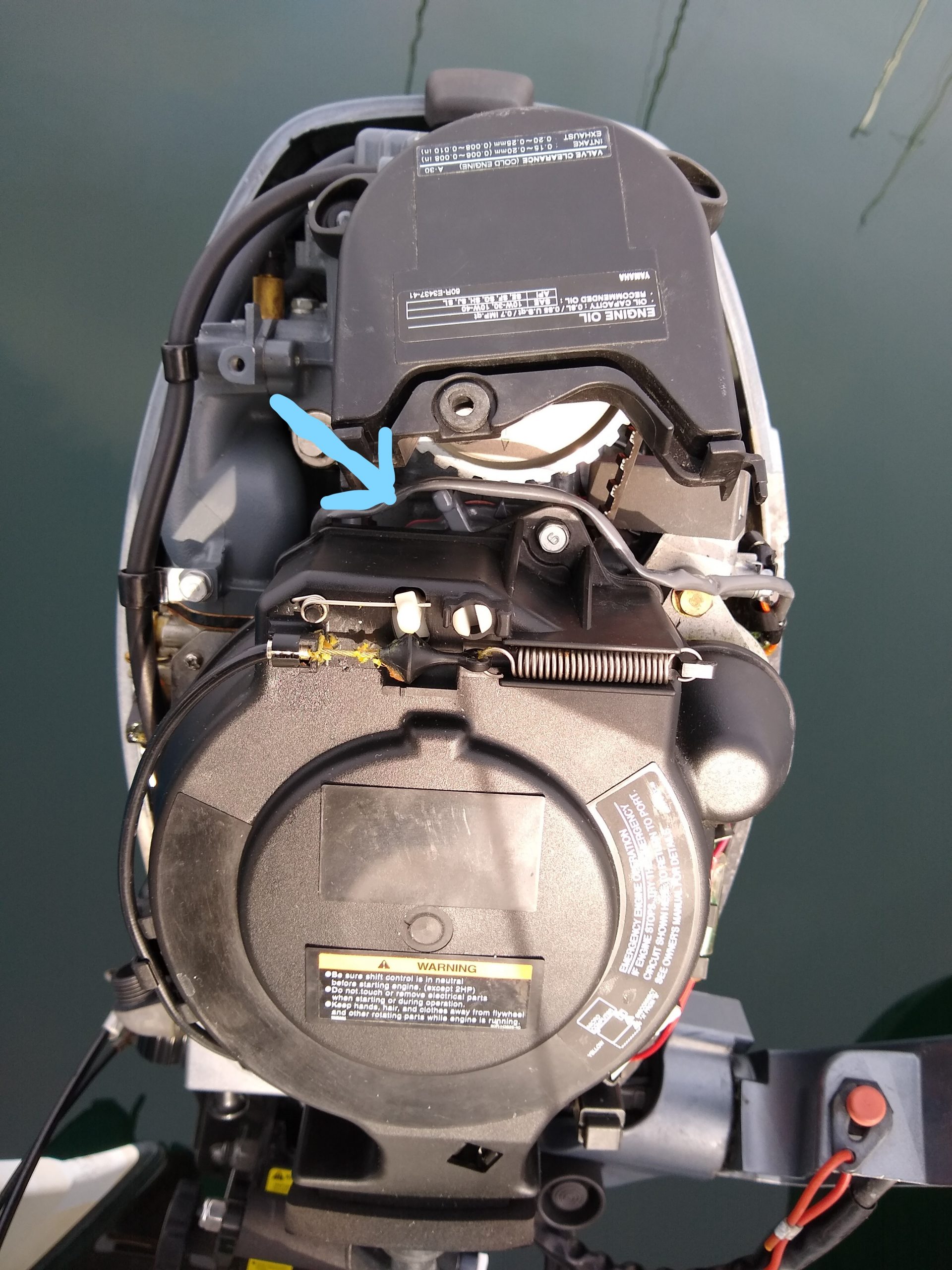 I changed the thermostat on this engine a few years ago for similar reasons, and it was a clean and simple task. It is easier and cleaner than, say, changing the oil or the lower-unit lube, and is safe to do over the water (as long as nothing gets dropped).
Thermostats are usually very accessible on a motor, and most vendors provide parts diagrams for identification and ordering. On the T8, I had to remove the plastic flywheel and dust covers to expose the thermostat housing. Then it was a matter of removing two screws, lifting the housing off, and pulling out the thermostat.
There is a simple test to determine if a thermostat is opening and closing properly. Place it into boiling water. It should open in the water and close when removed. If it fails, replace it and the gasket with new ones. If it turns out to be functioning, you can return the thermostat to the motor. I have even successfully reused the old gasket in these situations. You will want to test and double-check that it is not leaking, but you would also do this if it were new.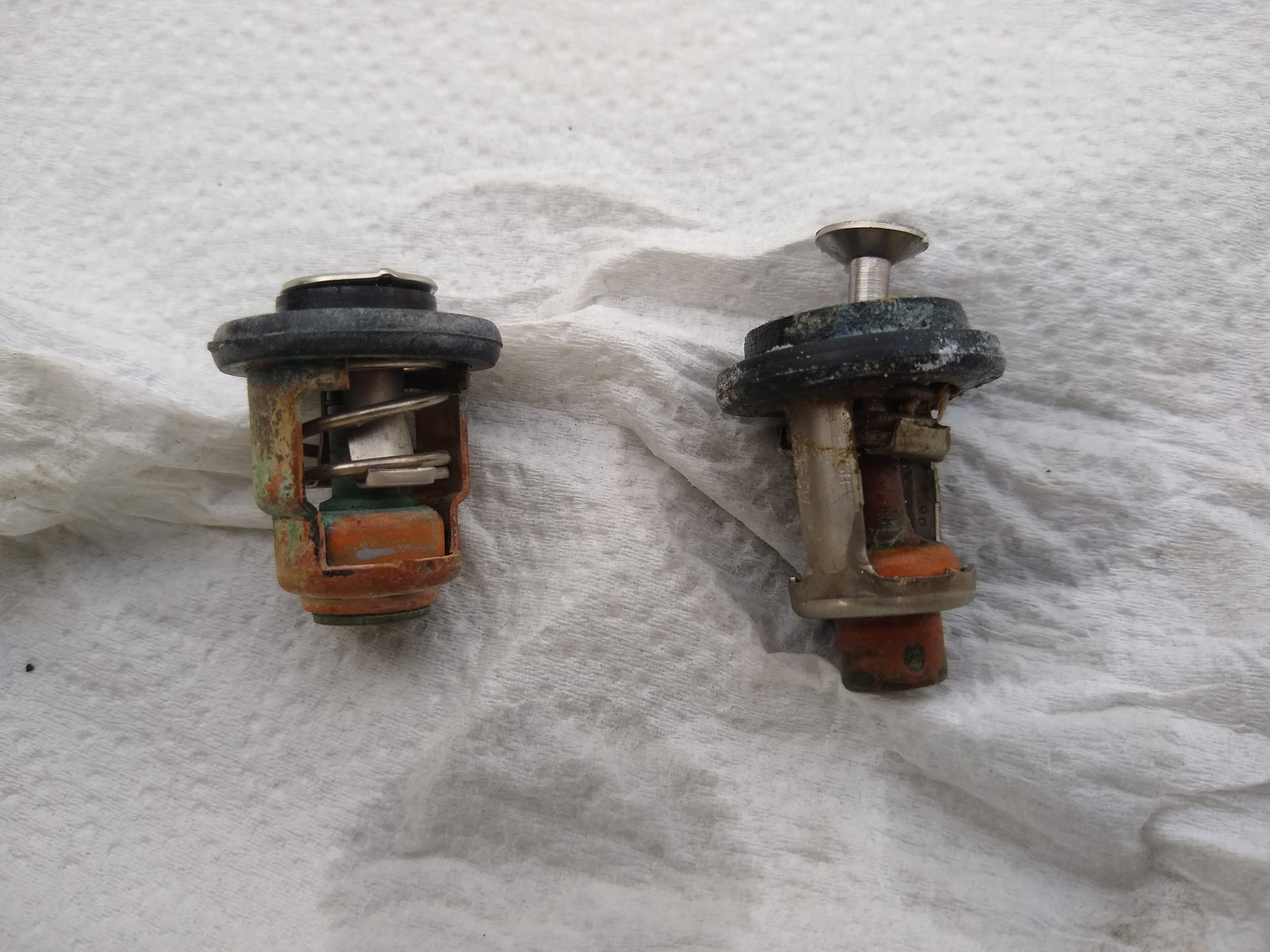 A properly working thermostat will allow the motor to operate at its designed temperature. It will keep the fluids and the metals at similar temperatures, preventing internal condensation, which introduces moisture into the crankcase oil. It will allow the piston rings to seat correctly, so fuel doesn't squeeze past and end up in the oil too. Warmer temperatures will promote complete combustion, keeping gas out of the exhaust and water.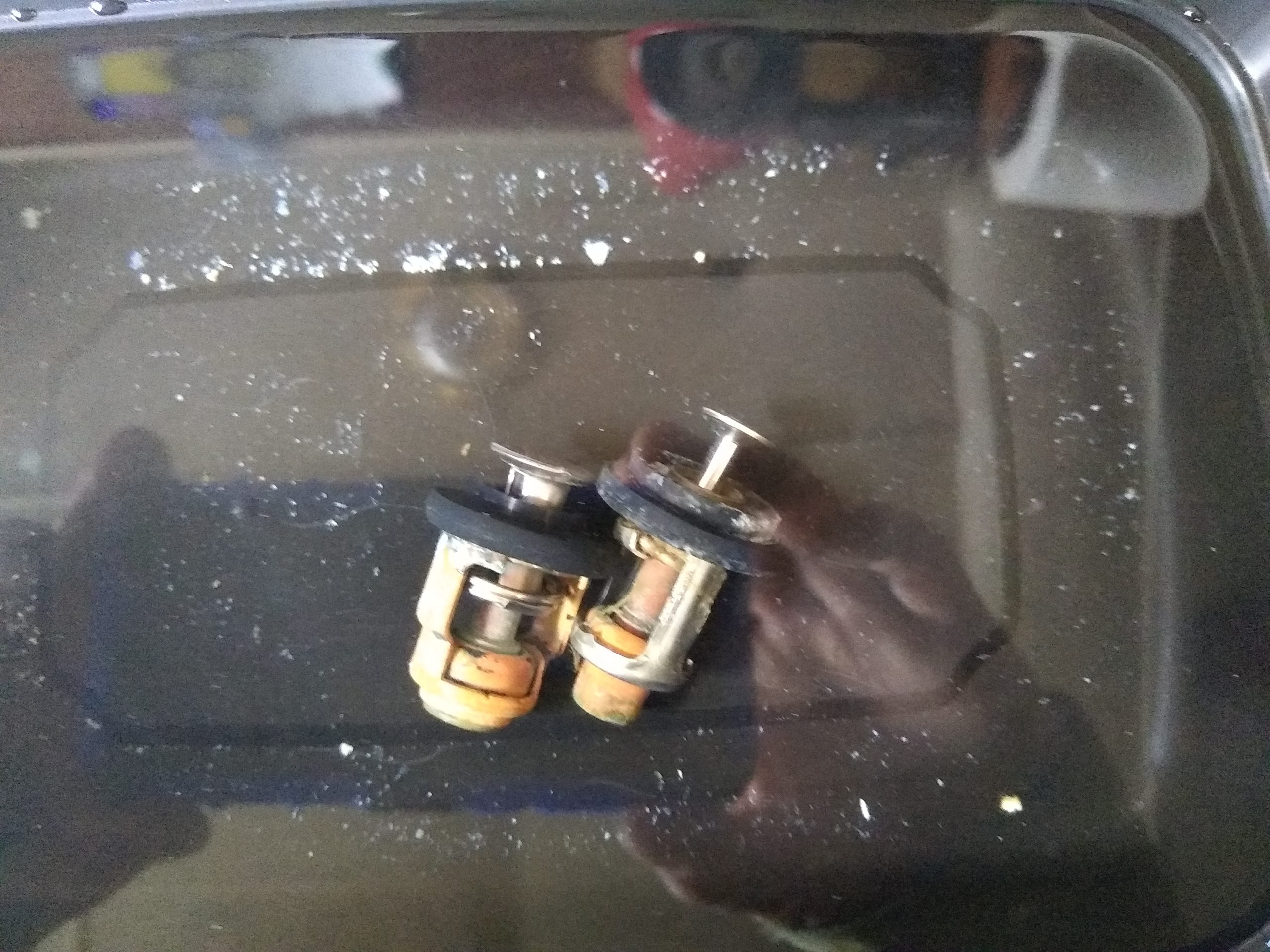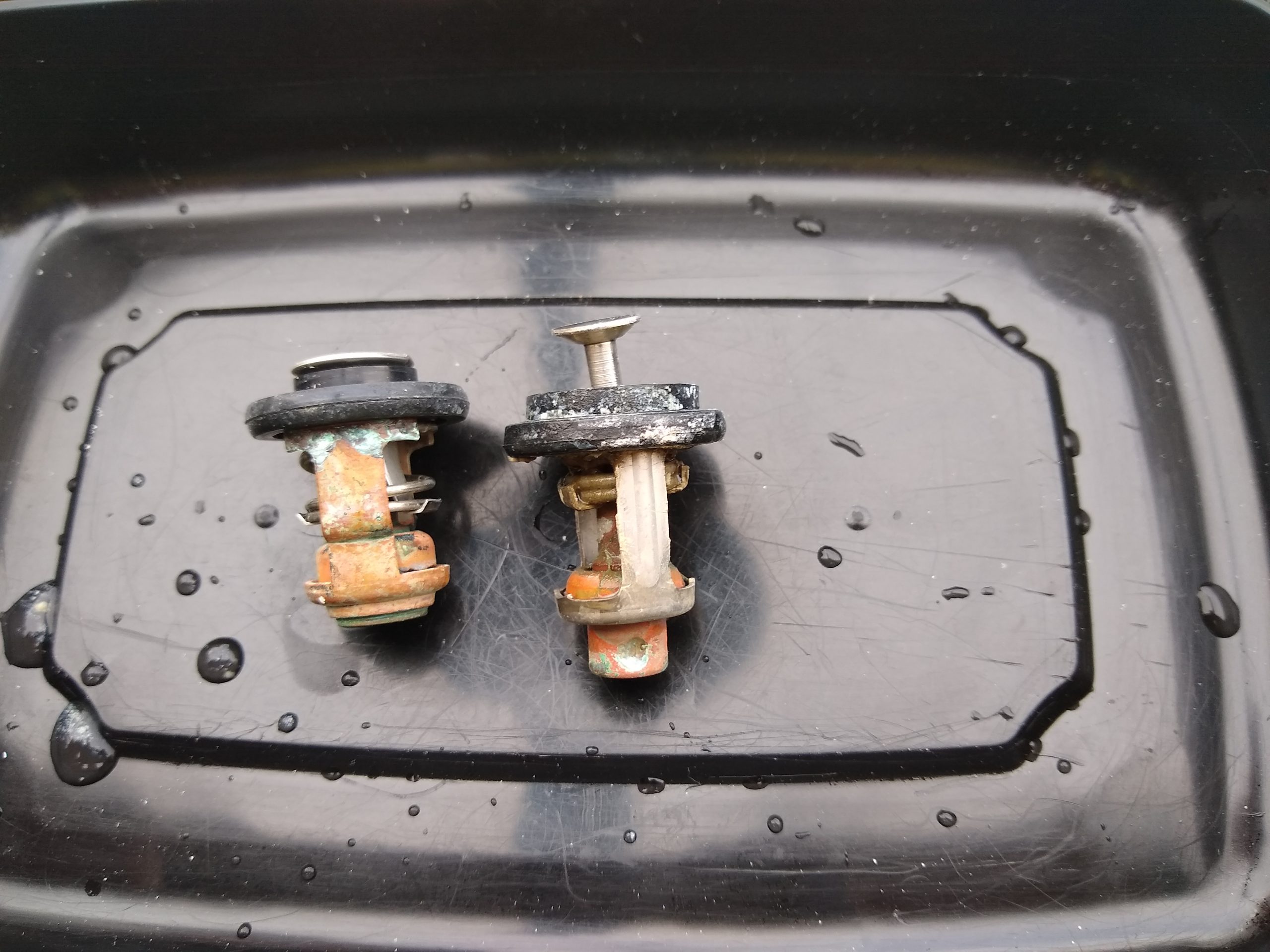 The Resourceful Sailor hopes to give tips to budget-minded boaters to keep them on the water. Engine failure on the water is no joke, so it is vital to keep it running well. I have learned over the years to have a thermostat in my onboard spares kit. Remember to keep your solutions safe and  prudent, and have a blast.
Receive emails when 'Lectronic Latitude is updated.
SUBSCRIBE