It's a good thing the U.S. has Michael Phelps and many other gold medal winners in swimming and gymnastics – because our sailing team is coming up empty-handed.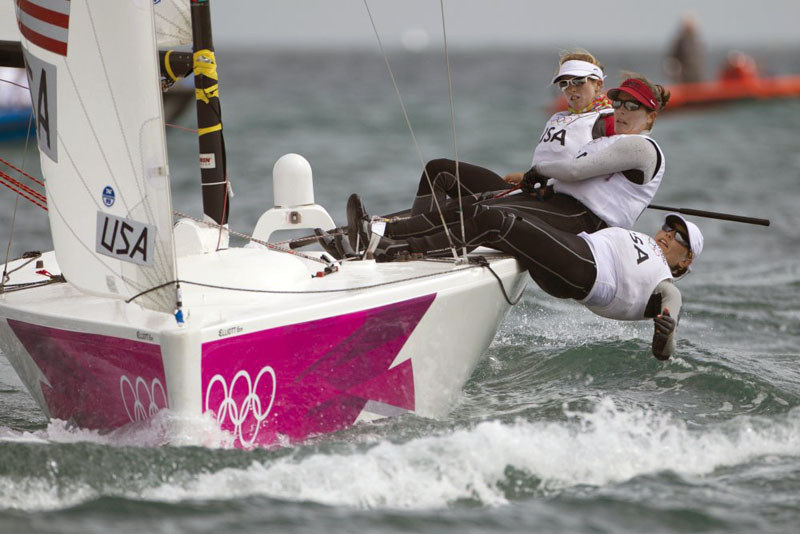 We had high hopes for gold with the Women's Match Racing team of Anna Tunnicliffe, Debbie Capozzi, and Molly Vandemoer. The trio has been at the top of the ISAF rankings since September, 2011, however their performance in the Olympics has been disappointing. Continuing on from the quarter-finals to the semi-finals will be Olivia Price's Australian team, which has scored only one loss so far, versus Finland, and Spain against Russia. USA, the Netherlands, France and Germany will have a sail-off for 5th-8th place tomorrow.
We'd also hoped for another silver medal around the neck of Finn sailor Zach Railey, but he did not repeat his second place performance from Qingdao in 2008. Jonas Hogh-Christensen of Denmark earned that distinction, while Brit Ben Ainslie came from behind the Dane to win a fourth consecutive gold medal. Ainslie felt that Hogh-Christensen and Dutch sailor Pieter-Jan Postma had teamed up on him, forcing the Brit to do a penalty turn in race 2. "They've made a big mistake," said Ainslie. "They made me angry and you don't want to make me angry." The 35-year-old says he's unlikely to return for the 2016 Olympics, but you'll see him soon in San Francisco racing on an AC45. Jonathan Lobert of France won the Finn medal race to take the bronze. Railey finished 12th.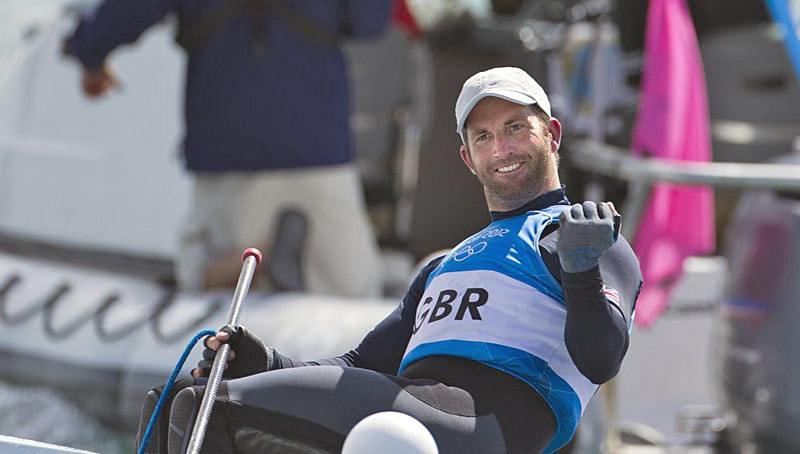 Zach's little sister Paige, sailing in her first Olympic Games in the Laser Radial class, finished 8th. Lijia Xu of China won the gold, Marit Bouwmeester of the Netherlands won silver and Belgium's Evi Van Acker the bronze. In Men's Lasers, Tom Slingsby of Australia, another sailor on the Oracle Racing America's Cup team, won the gold, Cypriot Pavlos Kontides silver, and Rasmus Myrgren of Sweden the bronze.
The medals in the 49er class went to Aussies Nathan Outteridge and Iain Jensen (gold), Kiwis Peter Burling and Blair Tuke (silver), and Danes Allan Norregaard and Peter Lang. Americans Erik Storck and Trevor Moore finished 15th.
Mark Mendelblatt and Brian Fatih finished seventh in the 16-boat Star class. The American team is among those credited with squeezing Brits Iain Percy and Andrew Simpson out of a gold-medal finish in the last race, leaving them with silver and earning Swedes Fredrik Loof and Max Salminen the gold. Brazil won bronze.
Men's 470s have only the medal race left to sail tomorrow. Australia is leading in points, with our guys, Stuart Mcnay and Graham Biehl, in 14th place. Amanda Clark and Sarah Lihan in Women's 470s are faring a little bit better, in 9th place. New Zealand is leading that class. Their medal race is on Friday.
The RS:X windsurfers have probably seen their last Olympic Games, so there must have been some bittersweet moments for Spaniard Marina Alabau and Dutchman Dorian Van Rijsselberge when they won the gold.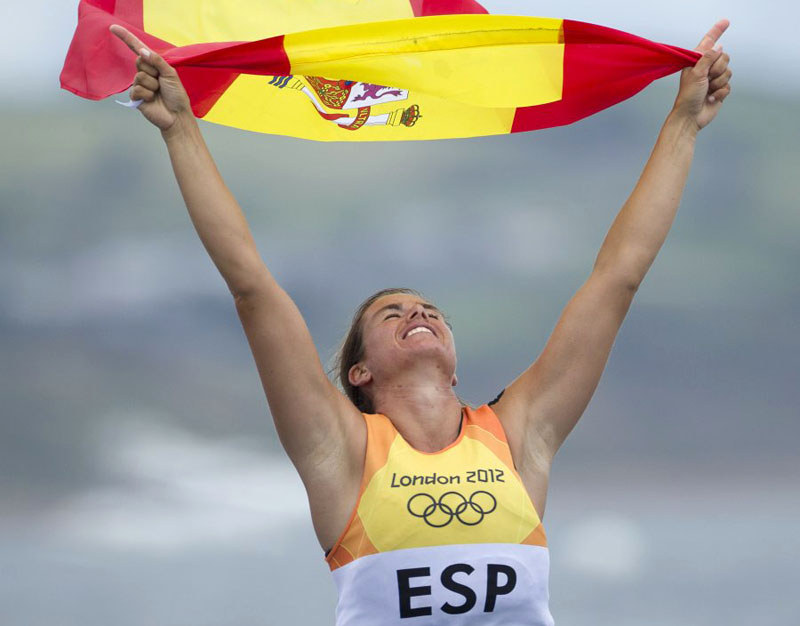 On August 1, RS:X Class Association Limited issued a claim for Judicial Review in London's High Court to the ISAF decision to replace windsurfing with kiteboarding in the 2016 Olympics. The press releases have been flying, from the ISAF, the RS:X class, and the International Kiteboarding Class. You can read them here:
RS:X Class (pdf)
Kiteboarding Class
ISAF World Sailing
For more from the Olympics, see www.london2012.com.
Receive emails when 'Lectronic Latitude is updated.
SUBSCRIBE