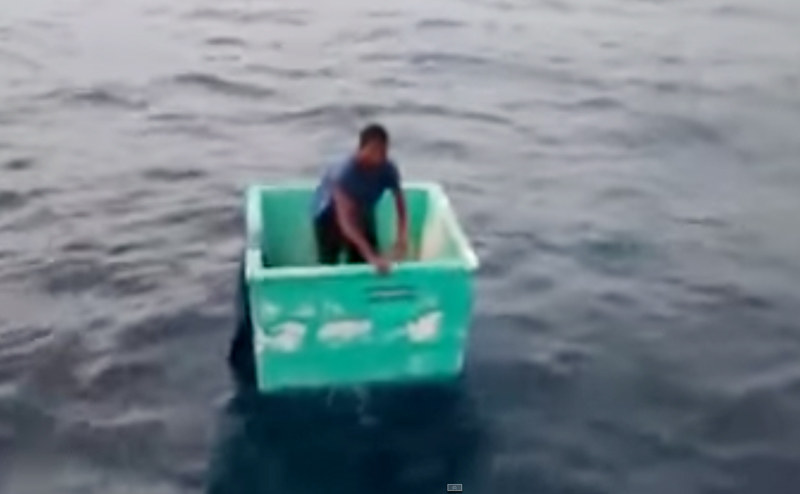 One reason mariners should always keep a sharp lookout is that they never know what might cross their track — an oncoming vessel, dangerous debris, or a fisherman riding in a green plastic crate. The latter is exactly what the crew of the sailboat U-Fin encountered late last month, six miles off the central coast of Mexico.
According to online reports, fisherman Raymundo Rodrigues Loyola, 45, survived for five nights in the pale green crate, which is normally used to hold fish. It is unclear if he had abandoned ship or been thrown from it while his Manzanillo-based fishing vessel battled the effects of Hurricane Polo. His partner, Mario Morales Mayo, 60, did not survive.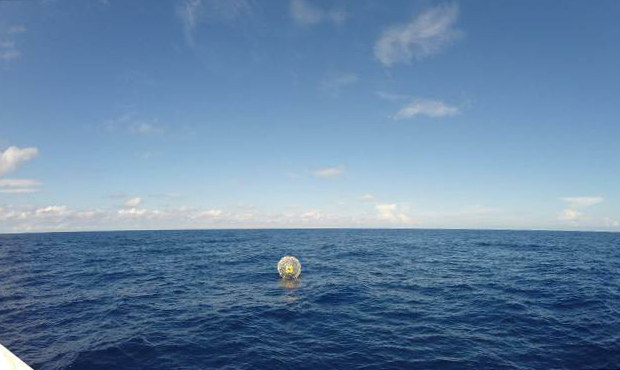 Rodrigues Noyola had second-degree burns from the scorching sun and was suffering from severe dehydration when rescued, but was otherwise unharmed.
Meanwhile, an even more bizarre rescue took place off the Florida coast last week — and we're pretty sure this one was a first. According to various news sources, Iranian exile Reza Baluchi was rescued by US Coast Guard resources Saturday after he activated his emergency beacon. His craft? A 'hydro pod' made of 3-millimeter-thick plastic.
The Florida Coasties probably weren't surprised to get the call, as one of their flight crews had flown out to check on Baluchi four days earlier when he and his bubble were 70 miles east of St. Augustine. At that time he was reportedly "disoriented," but he refused the Guardsmen's offer of a ride. His stated destination was Bermuda, more than 1,000 miles from the Florida coast.
Disoriented? No wonder. According to Baluchi's website, the bubble was designed to be propelled forward by its occupant running inside it and pushing with his arms — much like a hamster wheel for humans. The goal was to pilot the orb first to Bermuda, then on around the so-called Bermuda Triangle. A wee bit far-fetched perhaps, but Baluchi is a world-class runner who's completed several other ambitious feats since migrating to the US in 2003.
Receive emails when 'Lectronic Latitude is updated.
SUBSCRIBE