NOAA Is Phasing Out Paper Nautical Charts and Seeking Public Comment
Sorry for the short notice, everyone, but The National Oceanic and Atmospheric Administration, or NOAA, is seeking public comment on the "sunsetting" process by which paper charts will be phased out. You have a week to comment.
"NOAA is initiating a five-year process to end all traditional paper nautical chart production and is seeking the public's feedback via a Federal Register Notice," a statement on the NOAA website said. "Chart users, companies that provide products and services based on NOAA raster and electronic navigational chart products, and other stakeholders can help shape the manner and timing in which the product sunsetting process will proceed. Comments may be submitted through NOAA's online ASSIST feedback tool."
Comments must be submitted by February 1. Again, sorry for the short notice. We're curious how you feel about this move, what kinds of charts you use, and what kinds of backups you have. We'll ask a few questions below.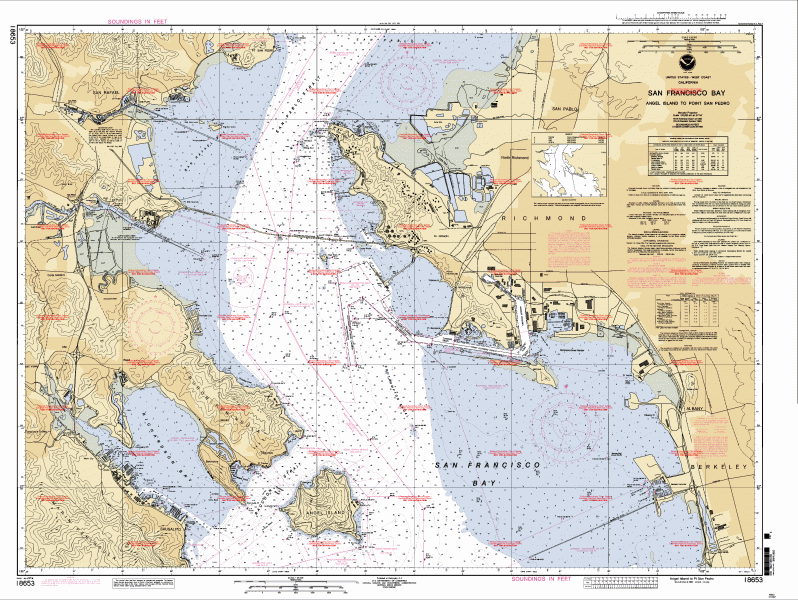 Production will ultimately be shut down for "all raster chart products and services associated with traditional NOAA paper nautical charts, including: Print-on-demand (POD) paper nautical charts, Full-size chart PDFs, NOAA raster navigational charts, BookletChart PDFs, NOAA RNC tile service, and Online RNC viewer." NOAA said that these products will be phased out starting in mid- to late 2020 and be completed by January 2025.
NOAA said that since 2008, there's been a 425% increase in the sale of electronic navigational charts, or ENCs, while sales of paper charts have dropped by half, "similar to the transition from road atlases to GPS navigation systems that we have witnessed in this digital era." In addition, NOAA is in the midst of a multi-year program to improve its ENC coverage "by replacing over 1,200 irregularly shaped ENC cells, compiled in over 130 different scales, with a standard gridded layout of ENCs, compiled in just a dozen standard scales. This will increase the number of ENC cells to about 9,000 and significantly improve the level of detail and consistency among ENCs."
For some of us old-school sailors, or for those of us who prefer a few analog systems, our question is, "What do you use as a backup if your electronics fail?"
"The NOAA Custom Chart (NCC) application enables users to create their own charts from the latest NOAA ENC data," NOAA said. Users are able to define the scale and paper size of custom-made nautical charts centered on a position of their choosing. "NCC then creates a geospatially referenced Portable Document Format (GeoPDF) image of a nautical chart. Chart notes and other marginalia are placed on a separate PDF page. Users may then download, view, and print the output. NCC is an easy way to create a paper or digital backup for electronic chart systems or other Global Positioning System (GPS) enabled chart displays."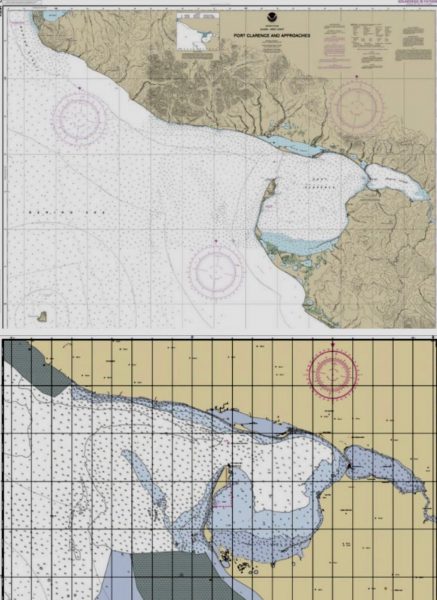 Tell us about how you use charts, and how you feel about the end of paper charts.
Do you write notes directly on your charts as you're at sea and nosing around the coast of somewhere? Do you have charts framed around your house, or otherwise employed as art or ambience? (Are electronic charts ultimately cheaper than their paper kin?) Please send us some pictures via email, or comment below.
Receive emails when 'Lectronic Latitude is updated.
SUBSCRIBE