New Deal for Puddle Jumpers
We're thrilled to report that our Tahitian partners at the yacht agency CMA-CGM will again be offering a special bond exemption deal this season to all officially registered Pacific Puddle Jumpers. For a reasonable price, participating boats will get clearance in and out of French Polynesia, duty free fuel privileges beginning in the Marquesas, and — most importantly — exemption from having to post repatriation bonds in cash, equivalent to the price of an air ticket to each sailor's home country. (Not required of EU citizens.)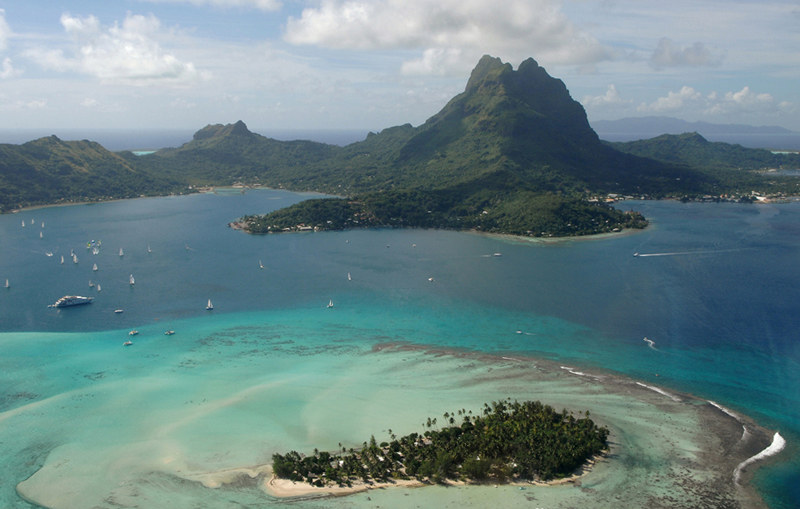 Because CMA-CGM has offered similar deals to Puddle Jumpers for the past few years, you might think that the repeat of last year's program would be a slam dunk. But due to the sting of being burned by several boats in both 2011 and 2012, they almost opted out. Those unfortunate incidents were classic examples of a few bad apples — or more accurately, selfish, dishonest sailors — potentially spoiling a great deal for the whole cruising community. In 2011 the agency got stuck with well over $4,000 in flight costs when a Canadian couple broke their bond agreement by leaving their indigent son behind in the islands. (Having bonded the boat, the agency became responsible in the eyes of the government.) And in 2012, at least two boats skipped out on their bills and refused to answer emails after contracting and receiving special services.
Call us naive, but to our way of thinking a sailor's reputation is still something to take pride in — or at least it ought to be. And those whose lifestyle involves crossing vast stretches of open ocean really ought to be careful about the karma they create.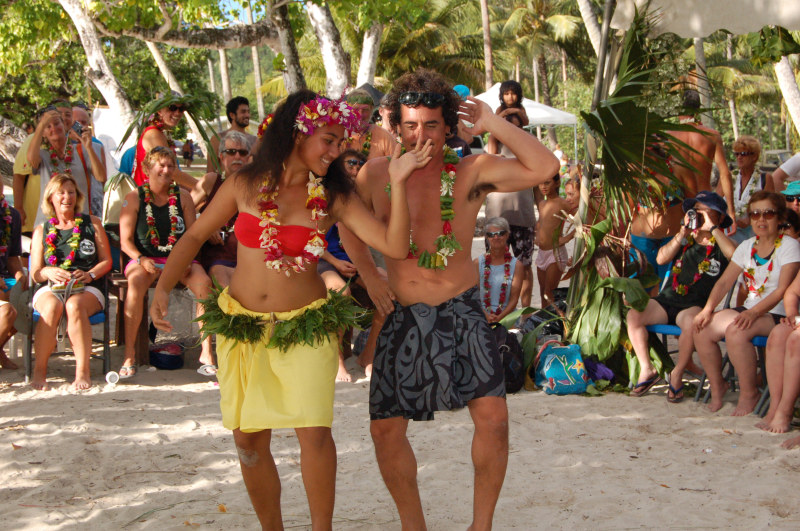 In any case, CMA-CGM is on board for another season, with a few new twists to their offer. The cost of this year's bond/clearance/fuel deal will be $230 for two crew or $275 for four. There will be an additional charge this year for admin work associated with embarking and/or disembarking crew, and those boats staying longer than 90 days (generally only Europeans are allowed to) will incur a small additional fee related to a 3-month check-in with customs and immigration.
One other change this year would seem to be obvious under international law, but has never before been spelled out so clearly: Every captain whose crew is bonded must be responsible for those crewmembers — that is, make sure they stay out of trouble and actually leave the country when their visas are up. If captains can't trust their crews to do that, they should simply not include them in the bond deal and let them post their own cash bond, which is refundable the day they depart French Polynesia. (Possession of a valid homeward plane ticket also serves as an exemption.) "If a captain has any doubt about one of his crew before reaching the Marquesas Islands," writes CGM-CMA Manager Stephane Mercadal, "he just has to warn us. We will cancel and reimburse immediately the bond exemption for this crew. This will protect us and the captain." Stephane and his all-too-trusting staff have grown weary of getting threatening calls from the Papeete gendarmes when cruisers misbehave.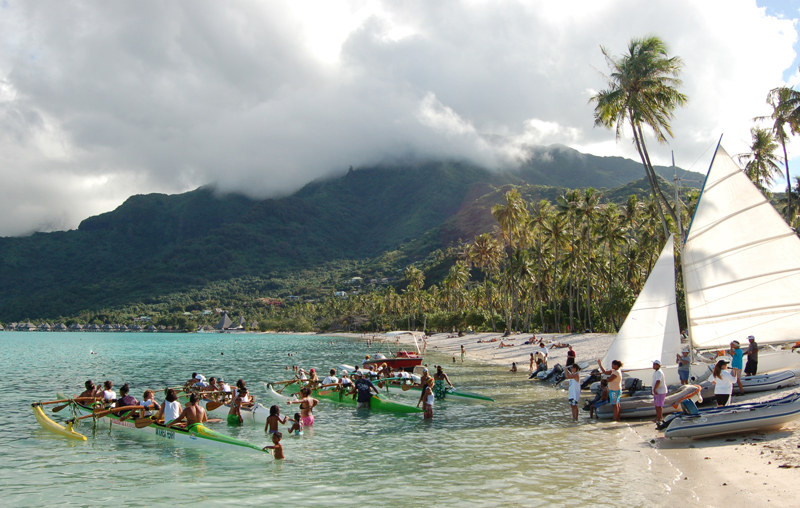 That said, the vast majority of Puddle Jumpers in past years have been great people whose natural inclination was to show respect for local people as well as their cultural traditions and laws. And as a result, many tell us later that cruising French Polynesia was one of the absolute highlights of all their sailing adventures.
Pacific Puddle Jump 2013 dates to note:
– January 26 & 27 — PPJ Seminars at Seattle Boat Show; 5 p.m. & 4 p.m. respectively
– March 1 — PPJ Send-off Party at Vallarta YC, Nuevo Vallarta, Mexico; 3-6 p.m. (at the Paradise Village Resort & Marina)
– March 9 — PPJ Send-off Party at Balboa YC, Balboa, Panama; 12-4 p.m. (western side of the Canal)
– Mid-April (TBA) — PPJ Seminars at Strictly Sail Pacific
– June 28-30 — Tahiti-Moorea Sailing Rendezvous (beginning at Papeete)
Receive emails when 'Lectronic Latitude is updated.
SUBSCRIBE