More on the Loss of Ri Ri
As reported Friday, the American sailing yacht Ri Ri was blown onto a reef last week at Palmerston Island, in the Cook Islands, and was unable to be refloated despite a massive effort from islanders and other visiting cruisers. With their help, much of the boat's valuable gear was salvaged, however.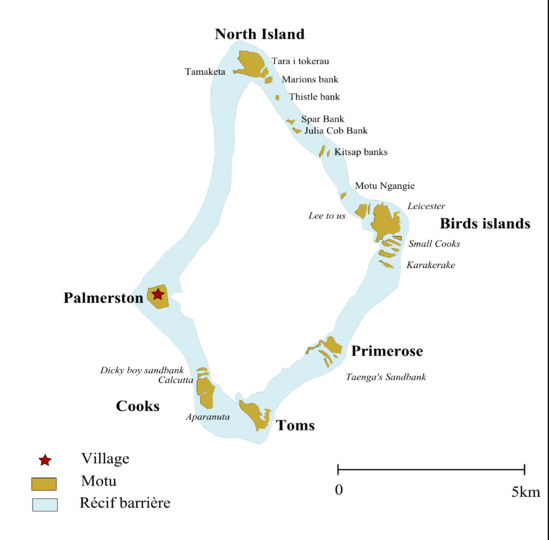 We're told that several yachts are now en route to this remote coral atoll with the intention of evacuating Ri Ri's owner, Frank, and his crew Gail to Tonga or beyond.
Apparently the boat broke loose from a mooring off Palmerston, which had recently been inspected. It's been reported on cruiser nets that the mooring line parted at the loop, although the exact nature of the mishap is yet unclear. Veteran cruisers hope that other potential visitors don't jump to the conclusion that Palmerston's moorings are unsafe. As Sherry McCampbell of the Marathon, FL-based CSY 44 Soggy Paws points out, "It may not be the fault of the mooring itself at all. . . When we were 'managing' the mooring field at Toau in the Tuamotus this year and last, we had more than one incident where a lazy or inexperienced cruiser looped one line through the mooring loop and brought it back to the same cleat on their bow. A typical monohull with this configuration will then swing back and forth on the mooring and 'saw' on the line, damaging either the mooring loop or the bow line or both. . . The correct procedure is to use a bridle arrangement with two lines, one from each bow cleat, through the loop and back to the same bow cleat. This minimizes the 'sawing' effect. This should be inspected periodically for chafe. We also always then attach with a rolling hitch a completely separate line from the bow to a place lower on the mooring line (not the loop), as a backup line, in case the loop breaks. No matter how many times the moorings are inspected, you never know whether the cruiser who just left used poor technique, which can rapidly damage the rope part of the mooring line. Always inspect your mooring, and don't let fatigue get in the way of safety."
Palmerston has long been a favorite stopover for westbound cruisers, partly because of its colorful history. In the mid-1800s, English ship's carpenter William Marsters and his Polynesian family annexed the island from the British government. Most, if not all, current residents are said to be his descendants, and consequently this is the only island in the Cooks where English is the native tongue.
Receive emails when 'Lectronic Latitude is updated.
SUBSCRIBE