More Fun Racing in the Sea of Cortez
In last Wednesday's 'Lectronic, we reported on the terrific Sea of Cortez Sailing Week held between La Paz and Isla San Francisco. There were four great days of 'nothing serious' racing and four wonderful days of social activities with the 25 boats that participated.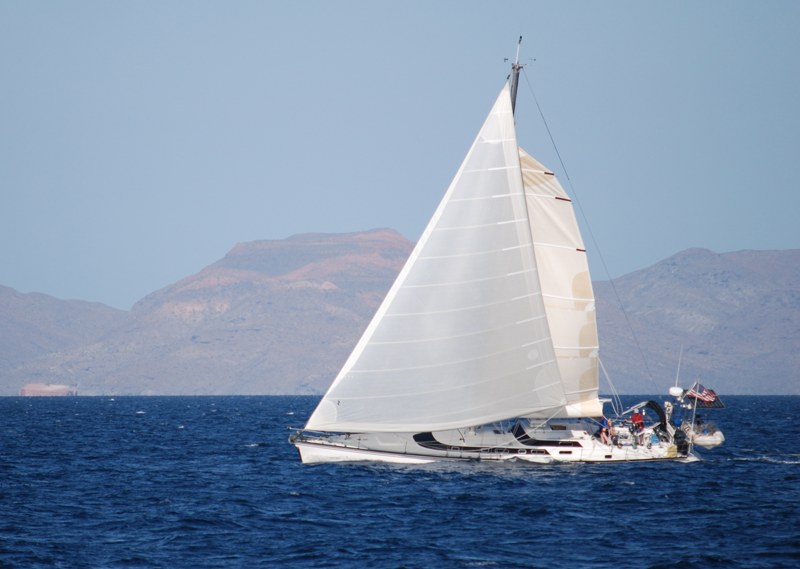 Since it was so much fun, we're delighted to report that Bob McAlvain and others in La Paz have formed the Veleros de La Paz, which will be putting on the 2010 La Paz Spring Regatta to be held April 15-18. It's going to be four straight days of sailing using courses very similar to the Sea of Cortez Sailing Week. That's an awful lot of sailiing in just four days, but it should be a blast.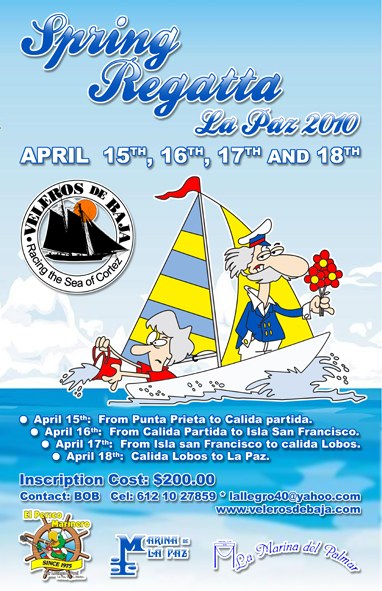 Yesterday, Bob and some others from the Veleros de La Paz helped run the Bay Race for the Club Cruceros's Bay Fest celebrations. Doña de Mallorca reports that the dozen or so entries could have used a bit more wind on the Rocas Lobos-to-Muni pier course, but most boats had enough wind to carry chutes past the folks who had gathered to watch from the Costa Baja restaurant. Craig Shaw of the Portland-based Columbia 43 Adios, who also won his class in the SOCSW, took elapsed time honors, while Patsy Verhoeven of the La Paz-based Gulfstar 50 Talion, also a class winner at SOCSW, took elapsed time honors. We all understand that a bunch of local kids were taken along on boats, but at press time hadn't gotten details.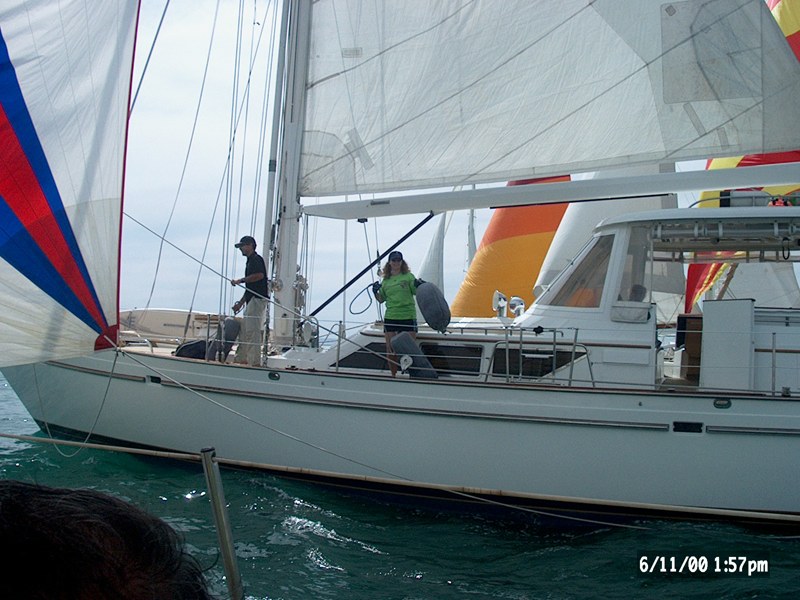 We're thrilled at what seems to be a revival of fun racing in the Sea of Cortez, and look forward to working with the folks at the Club Cruceros, Veleros de La Paz, Sea of Cortez Sailing Week and the upcoming Loreto Fest to coordinate all these events. It should make sailing in the Sea in April — one of the best months of all — more enjoyable for everyone.
For more info on the Spring Regatta, visit www.velerosdebaja.com. There is a 200 peso — about $15 — entry fee.
For information on the 14th Annual Loreto Fest, the biggest Sea of Cortez event of all — although it's more social than sailing — visit www.hiddenportyachtclub.com. There you'll find all the info, including 20% discounts on berthing and moorings.
Receive emails when 'Lectronic Latitude is updated.
SUBSCRIBE