The May Issue Hits the Docks, and Bathrooms
As SailGP and the latest in high-tech, ultra-fast foiling descends on the Bay this weekend, we took a pause. The future of sailing, despite some ominous challenges, is bright and exciting. To have an inaugural, international and innovative event descend on our beautiful Bay excites us to our sailorly cores. But for May issue of Latitude 38, we take a look at the past, which is also bright and exciting — and not really even in the "past."
We start the issue off with a report from Steve Fox on the America's Schooner Cup in San Diego at the end of March, proving that wooden boats and traditional sailing are alive and well, and while rooted in history, these craft and this style of sailing are not, by any means, frozen in a bygone era. Not long after the foiling cats of the SailGP circuit whiz off the Bay, the Master Mariners fleet will have a go in their annual regatta on Memorial Day weekend, at the end of the month. Wooden boats are not antiques under glass to be admired as if in a museum, they are boats to be sailed hard on the Bay. They are like "members of the crew," as more than one sailor told us. Wooden boats can represent generations of work within a family.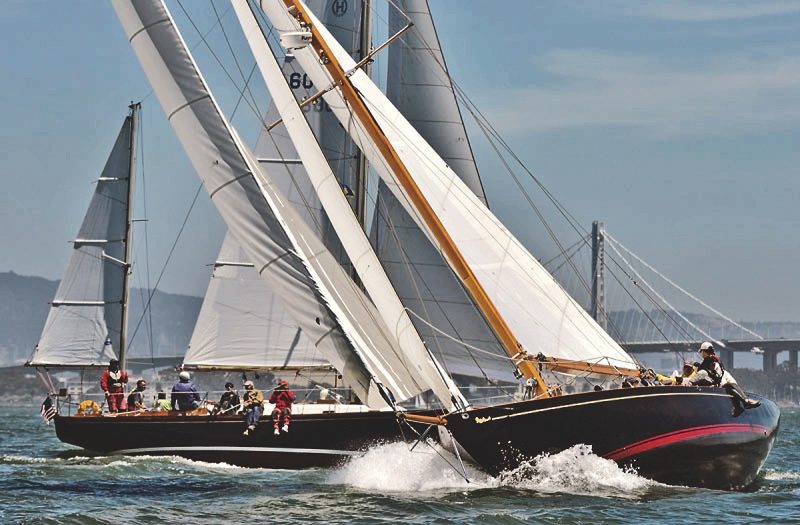 In our feature story, We Would if We Could, we ask a simple but slightly existential question, Why Wooden Boats? The answer was surprisingly simple: There's just something about them. Attendance at wooden boat schools has actually been way up over the past several years, and interest in an organic material that's been sustainably harvested and doesn't require toxic chemicals seems to fit perfectly in the current zeitgeist, as there appears to be a small but steady rebellion against the infiltration of information, social media, and technology into our lives. "Working with wood, and the feeling it evokes, is becoming more important in people's lives again," said Rich Hilsinger, the director at the Wooden Boat School in Maine. "It touches one's soul. And it beats working with fiberglass and all of those chemicals."
Exemplifying the symbiosis of the old and the new is Luc McSweeney Maheu, a Bay Area native, merchant marine, and builder of traditional sailing tools. For McSweeney Maheu, it's not about history. "It's about heritage and lifestyle," he told us last fall. "I don't really go for daysails. My time on the water is functional. And I think that changes it a little bit — and for me, it's for the best. I like having that purpose, I like having that function and
responsibility."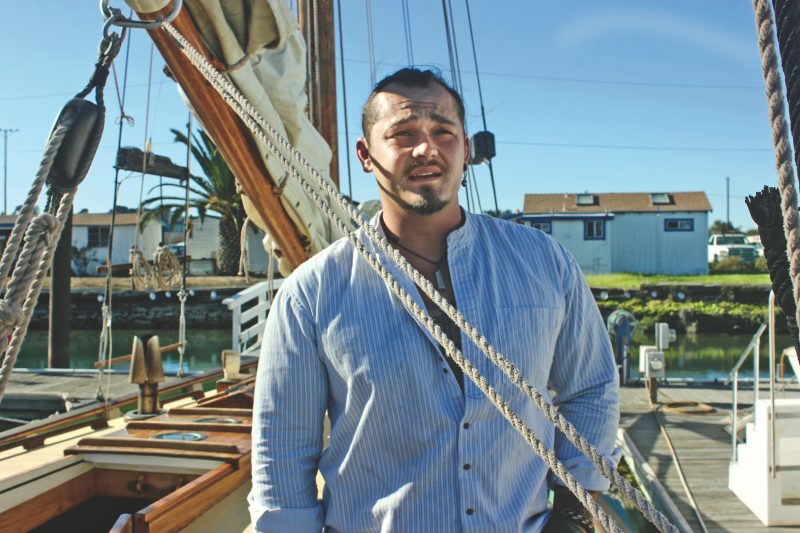 This month, Max Ebb also takes a generational look at the best boats for young people. Spoiler alert, high-tech is not always the way to go. In fact, Max and, like, Lee Helm theorize that a low-tech boat designed for . . . extreme comfort while teens sail . . . ahem . . . might be better for the long-term prospects of our sport and lifestyle. "There's something about those deep cockpits with park-bench seating that makes me want to hop into one of those antiques and just, sail away."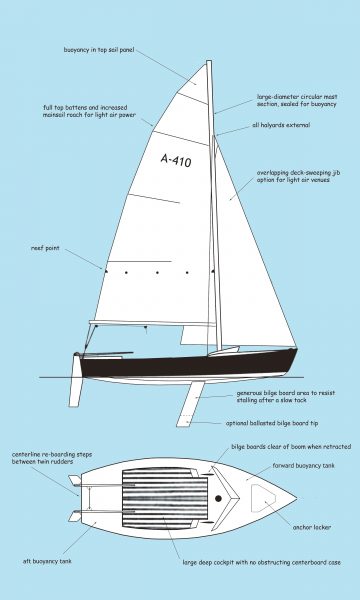 This month, Michelle Slade covered the BVI Spring Regatta & Sailing Festival in Sightings. Nanny Cay has made a remarkable comeback since Hurricane Irma in 2017, thanks in part to the efforts of sailors like Brett Bonthron, who are just as concerned with giving back to the community as they are with going fast and having fun. Also in Sightings, a look at the Incident Report from a tragic 2015 Dauphin Island regatta in Mobile, Alabama, where six sailors lost their lives, a look at another Cal 40 restoration, and a dispatch from Latitude "correspondent" Jack London about a Raid on the Oyster Pirates.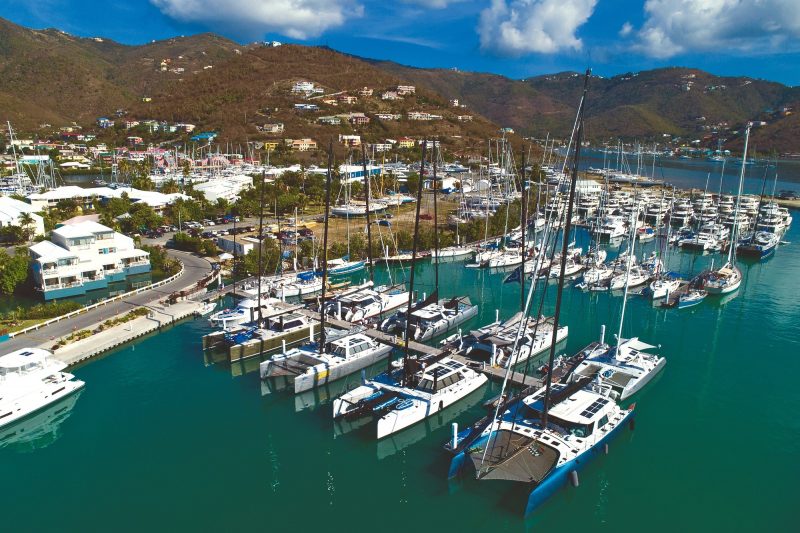 We say this every month, and we mean it every month: This is our favorite issue of Latitude 38, ever. We poured our blood, sweat and tears into every page. Seriously, though. We hope that you go down to your local chandlery, bar, yacht club, marina, etc. to pick up a fresh copy and enjoy reading it as much as we enjoyed making it. Said one reader, "I could not move my bowels, if it wasn't for your magazine." OK then. Print journalism is alive and well as long as there is digestion and bathrooms without Wi-Fi.
And don't worry, Nation. After taking a moment to look at the "not-so-past past," next month, we'll foil into the future.
Receive emails when 'Lectronic Latitude is updated.
SUBSCRIBE