Max Ebb: Never Cheat on the Small Stuff
Max Ebb was schooled on the small stuff when his committee-mates took a different approach to arbitration.
"How did I end up chairing a protest committee?" I asked myself.
I can stay out of trouble on the racecourse, but I'm far from an expert. Maybe my club's race chair thought that my age and demeanor would give the appearance of wisdom and integrity — but it would only be appearance.
Fortunately, I had some expert help on the committee: Lee Helm was sitting on my left, with her encyclopedic knowledge of everything on the geeky side of sailing, including rules. On my right was a former college team racer and sailing instructor, maybe a little rusty since his college days, but team racers know the rules like no one else. I can run a meeting according to the prescribed procedures, but my committee-mates would do the heavy lifting.
First up was a case involving a windward-leeward proper course dispute.
"It's a simple application of Rule 17," noted the old college sailor.
"Which rule is that?" I asked, not being conversant with rule numbers.
"Proper course when overlapped," Lee informed me.
I flipped my rulebook open to Rule 17, but it referenced Rule 13 without giving that rule's title, so I also had to look up Rule 13 just to establish that it probably had no bearing on this case.
"Do you know all the rules by numbers by heart?" I asked the former college racer.
"I used to teach my racing students to remember the rule names and numbers first, before they tried to memorize the contents," he explained.
"I do that for Part 2, the right-of-way rules," added Lee. "That's where all the complexity is. It's like, knowing the numbers and subdivisions sets up the structure for the content and makes space in your brain for what they all mean."
"Like dimensioning a variable in computer code," added the former team racer. "Back in the day, you couldn't use a variable in a program until you gave it a name and a data type."
"Really?" said Lee. "You had to dimension variables before using them in your code? Must have been a pain …"
I was dubious of the value of this method, but the racing instructor demonstrated his grasp of Part 2 by writing down the rule titles from memory.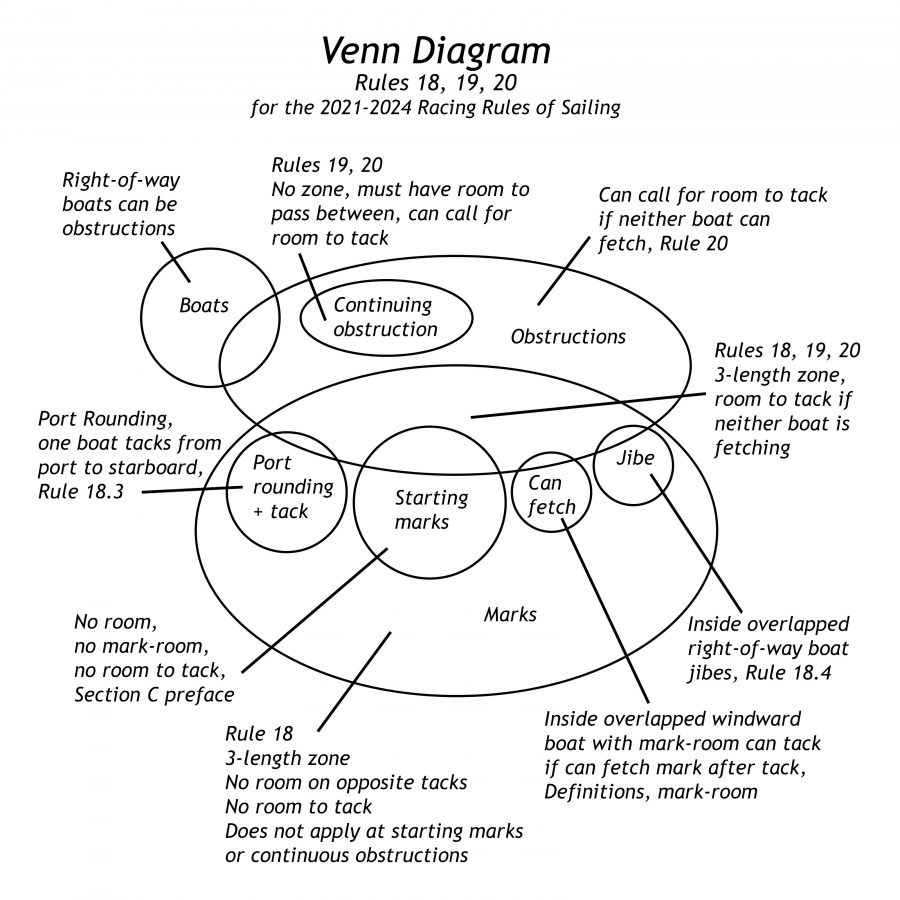 Read the full story and discover some interesting angles on racing rules in Latitude 38's February issue.
Receive emails when 'Lectronic Latitude is updated.
SUBSCRIBE