Max Ebb and Lee Helm Discuss Bugs
"Got him!" I said after swatting another mosquito.
"Got HER," Lee corrected. "Only the female mosquitoes bite."
My home waters are pretty much bug free, but friends at the local sailing school and adventure-travel club had talked me into tagging along on their latest bareboat charter expedition. The destination was a popular cruising area, thick with bareboat flotillas and, as we discovered, bugs with four engines. Lee Helm, coincidently, had been drafted to bring some sailing experience to one of the bareboats, the one chartered by a very novice crew.
As a starving college student, she can never turn down a free junket to a new sailing venue, especially if the timing falls during a break in her classes. She had inflated the boat's SUP and paddled over to our flotilla flagship for a visit.
"How are things going with the newbies?" I asked as Lee settled into an easy chair in the cabin of our big cat.
"They're getting it," she said. "Although, like, sometimes the skipper starts to turn the wheel the wrong way when I suggest it's time to tack. And the rest of the crew had to learn about 'clockwise' and figure-eight rope coils. But they'll catch on by the end of the week."
"It's nice to be on the flagship," opined the sailing school club member who had financed the extra cost of our big catamaran with a paid crew. "On the bareboats, there's usually just one captain who fancies himself the next Jack Aubrey, and uses the trip to advance his sailing résumé. If the rest of the crew aren't into it, it can be hard service."
"I think most folks go the bareboat route for the privacy," I added. "They don't want to end up with Captain Ron on their boat."
"Doesn't answer," he replied. "I've done a few of these crewed charters, and in every case the crew were fascinating sailors who added a lot of value to the trip. The sea stories alone are worth the extra cost. But the main thing is, they make the charter into a real vacation. They cook and they clean up! And give as much or as little sailing help as you prefer."
"Privacy should never be the issue," added our professional captain, a young sailor from France who had already sailed around the world one and a half times. (He had read Moitessier when he was 16.) "We are always happy to spend a late night ashore when you want the boat to yourselves," he pointed out. "Also, if you want to have dinner ashore, we stay aboard and you don't have to worry about who is watching the boat."
"And with you in charge," I said, "I imagine we don't have to be limited by the restrictions they put on the bareboats." I tried to swat another mosquito, but it was a swing and a miss. This just seemed to encourage the girl, and she pressed on with her attack.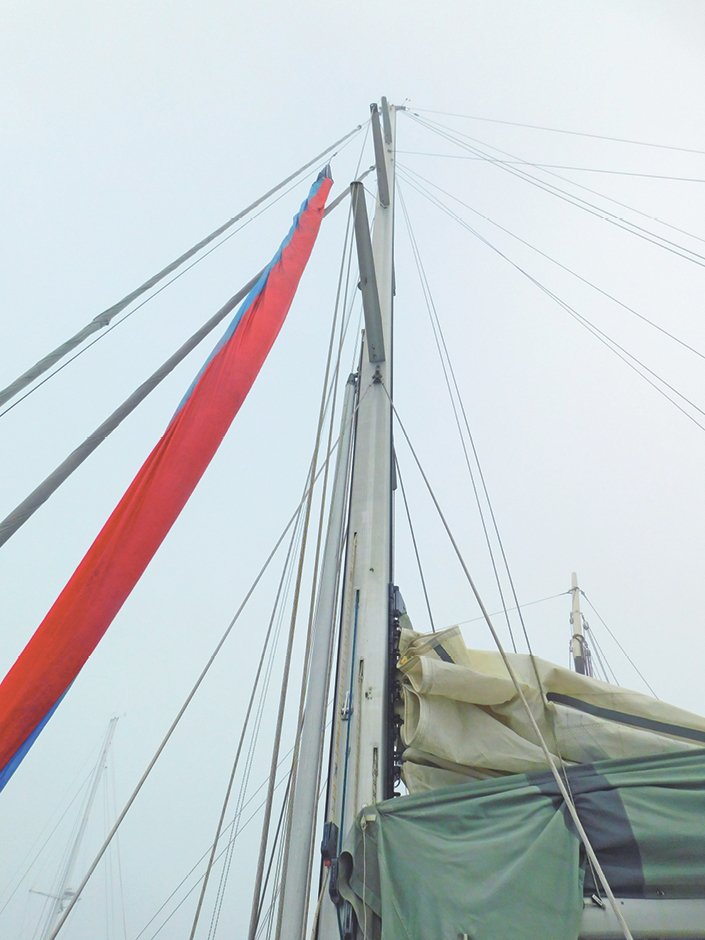 Continue reading in the November issue of Latitude 38.
Receive emails when 'Lectronic Latitude is updated.
SUBSCRIBE