Master Mariners Put On a Show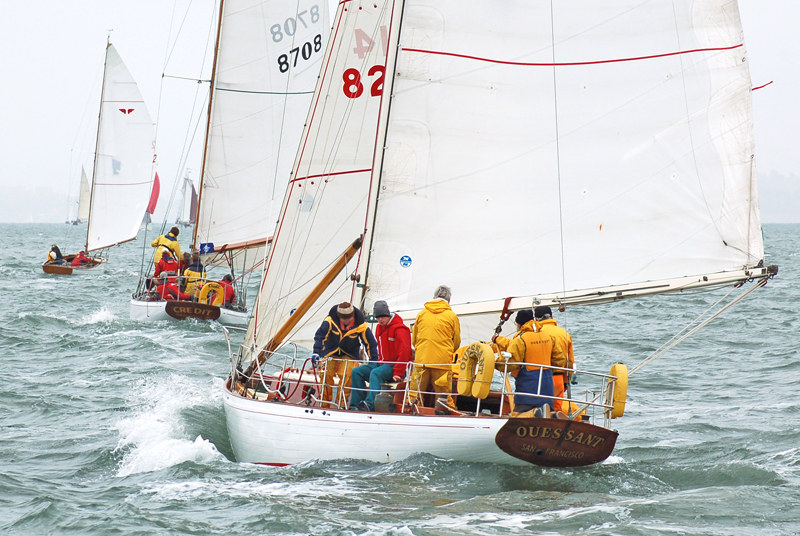 One of the largest, hardest fought and most colorful regattas of the year took place over the weekend. But there were no megabucks one-offs or uber one-designs, and the only carbon-based material in evidence was the wood the boats were built of and the life forms sailing them. We are of course talking about the Master Mariners Regatta, when boats built or designed before World War II take the field. As always, the elderly craft showed they still have plenty of game left.
Sixty-eight boats in 13 divisions sailed the race this year. Entries ranged in size from the 23-ft Bear Class — at eight boats, this year's largest one design fleet — to the 122-ft LOA topsail schooner Lynx. In age, they ranged from the 1891 scow schooner Alma, a former workboat that took part in the original Master Mariners Regattas of the 1800, and Polaris, built locally as a yacht around 1910, to 'new' boats built in the '70s, '80s and '90s — but built to prewar designs using pre-war materials and construction methods.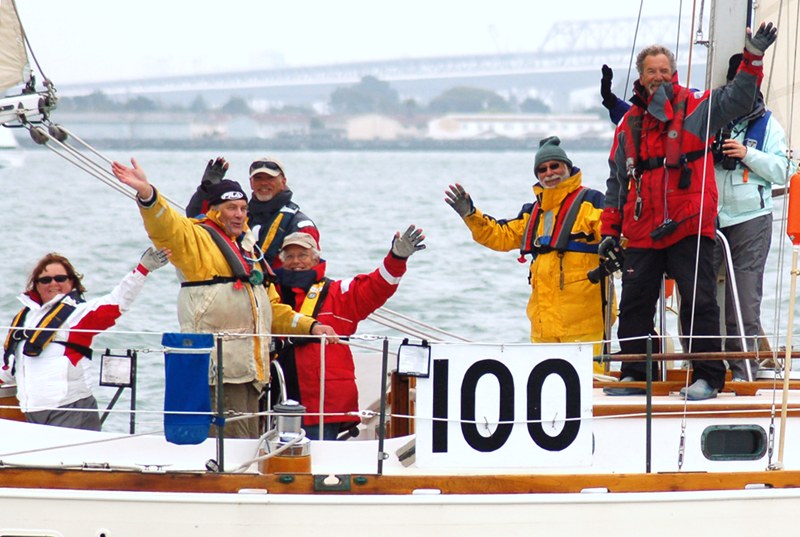 Conditions for the race ranged from 10-12 knots at the noon-to-1 p.m. reverse handicap starts off StFYC, to the low 20s by the time the fleets were headed toward the finish line below Treasure Island at around 3-4 p.m. With a thick marine layer blotting out the sun, there was also a decided wind chill factor this year. It did little to dampen the enthusiasm of the more than 400 sailors, most of whom attended the post-race raft-up and party at Encinal YC.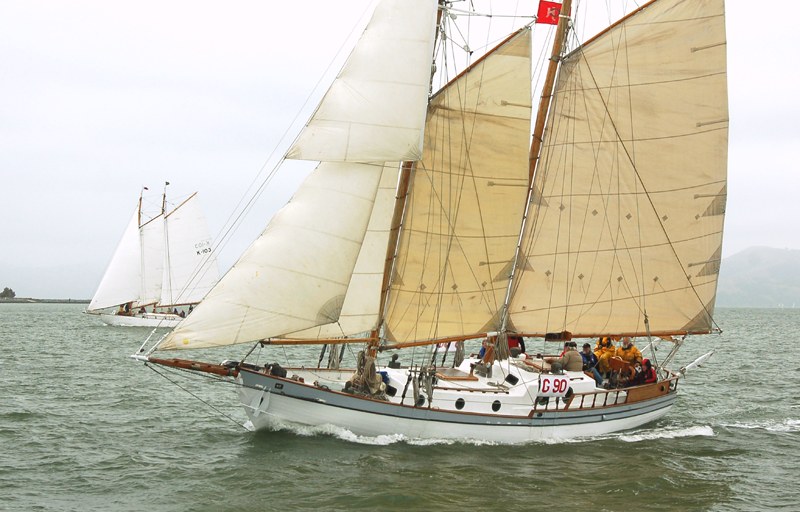 Here are the winners of each of class. Each earns a spectacular perpetual, and one of the most coveted 'keepers' in all of Bay racing: a banner with a strutting gamecock on it, a tradition which goes back to the very first Master Mariners Regatta in the 1860s.
Big Schooner — Seaward; Bear Boat — Magic; Bird Boat — Robin; Gaff 1 — Brigadoon; Gaff 2 — Makani Kai; Gaff 3 — Andrew Mulligan; L-36 — Leda; Marconi 1 — Chrysophyle; Marconi 2 — Sunda; Marconi 3 — Vixen; Marconi 4 — Flirt; Ocean 1 — Kate II; Ocean 2 — Chorus.
Full results can be seen at www.mastermariners.org and be sure to check out the June issue of Latitude 38, due out on Friday, for a full feature on the race.
Receive emails when 'Lectronic Latitude is updated.
SUBSCRIBE