The Loss of the Pearson Vanguard 'Volunteer' in American Samoa
Reader Collin Ackerman, now the owner of a Cal 39 on the Bay, wrote to alert us to the egregious circumstances of the buyers of his former boat, the Pearson Vanguard Volunteer, which they lost to a reef in American Samoa. As Collin wrote, "I saw this story via Instagram from the man (Esteban Galvez) who bought my old boat ~5 years ago. He has sailed the 1967 Pearson Vanguard from Berkeley to (almost) American Samoa over the past several years and apparently was denied safe harbor at Pago Pago resulting in becoming shipwrecked on a nearby reef and losing the boat. I cannot verify the details but if what they say is true, it seems that the authorities made a mistake here and I'd like to spread the word as they apparently need help at this point."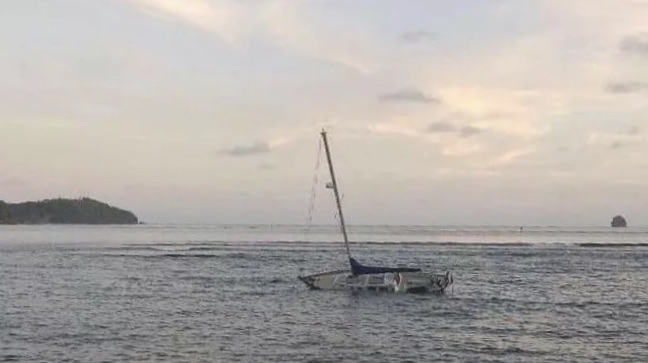 We have exchanged messages with Esteban, who has relayed their story and challenges with the authorities in American Samoa through their GoFundMe page. As described by Estaban, "This is the story of Volunteer, an American classic boat in the search for freedom. My brother Francisco Galvez and I decided to take on an adventure and sail from French Polynesia to American Samoa. The boat sailed great through many days of pretty bad weather but she finally brought us safely to the American Samoan harbor after 20 days offshore.
"As soon as we arrived at the port, our misfortune took place. The harbormaster did not grant us permission to tie to a safe dock or a quarantine buoy. He said he needed authorization from the governor's office, so he ordered us to leave the port and drift outside until further notice. We drifted for nine hours; exhaustion started to kick in. We contacted the port control again and again and we told him that he was putting our lives in danger. When the night fell we were scared for our safety and the safety of our boat so we tried to seek shelter anyway. We sailed back into the harbor and we dropped anchor but the port captain sent out the marine patrol. They escorted us out to open waters. After that, we tried to escape from the current and the coral reef several times but eventually, out of diesel and energy, our minds fell under extreme fatigue. We drifted back and crashed against the coral reef.
"We took the VHF (the radio) and we cried for help, for assistance. We were so desperate. Then the police boat approached us commanding us to abandon the ship and to swim to shore for safety. We got badly injured by walking and swimming through coral and climbing the cliffs.
"Now the American Samoan authorities are making us responsible for everything and they are demanding us to clean up the mess. This could cost us about $20,000. We have lost everything we had. We have lost our beautiful Volunteer. We have no resources to respond to their claim. We are devastated. Please help us."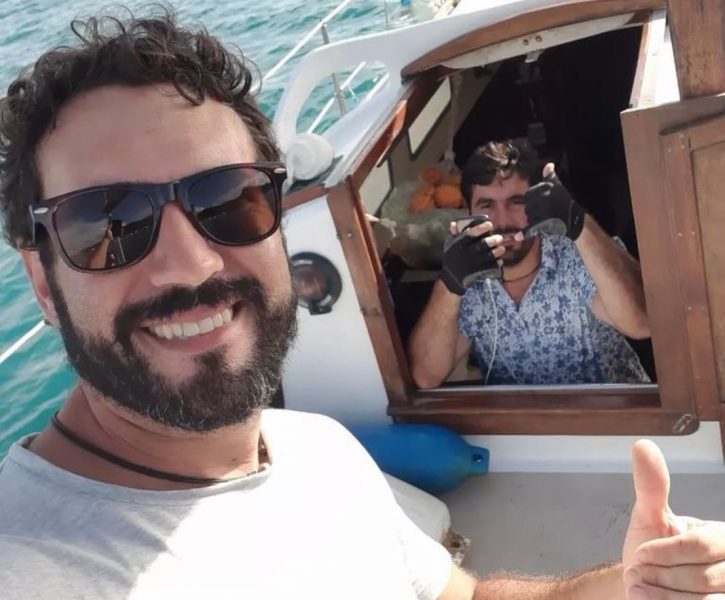 We have already posted this to our Instagram page, where we quickly heard from Monday morning quarterbacks accusing them of poor seamanship. This strikes us as visiting your daughter in the hospital after a car accident where she fell asleep at the wheel and accusing her of poor driving. There are many woulda, shoulda's in life and many unknowns around any misfortune, but we simply see some adventurous members of the West Coast sailing community asking for help. We have contacted the Port Authority in American Samoa to learn their view on this story.
If you would like to help here is their gofundme page.
Receive emails when 'Lectronic Latitude is updated.
SUBSCRIBE