Liz Clark at St. Francis on Thursday
Surfer and solo sailor Liz Clark, who's currently on tour promoting her new book Swell: A Sailing Surfer's Voyage of Awakening, will be at the St. Francis Yacht Club this Thursday, April 12 at 7 p.m. in an event cosponsored by Latitude 38. The event is free and open to the public (please see details for reservations below). When we spoke to her last month for an article in Sightings, Clark expressed gratitude to Latitude founder Richard Spindler. "I met him in Santa Barbara in 2003 or '04, when he came through on Profligate," Clark said, adding that the Wanderer was impressed with her plans to sail — singlehanded — to the South Pacific in search of waves. "Richard gave me a lot of support and credibility."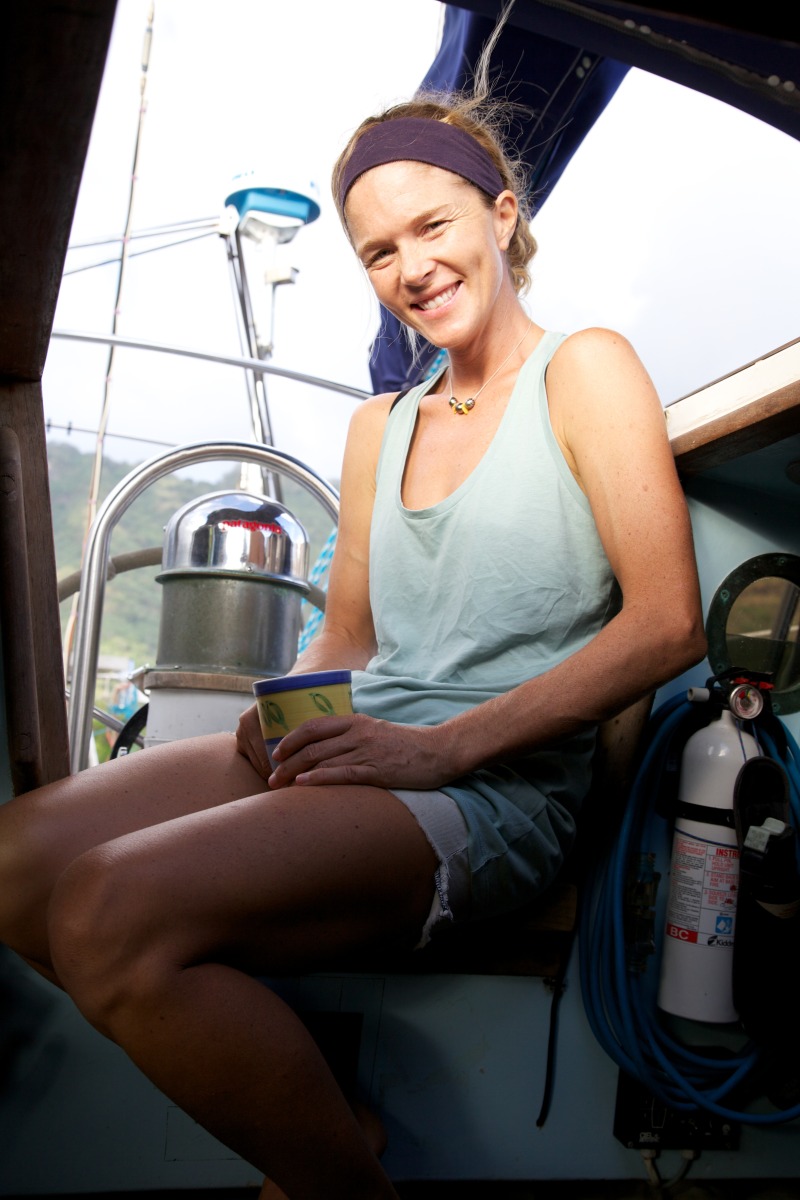 "In 2009 I had a leak in the tube between the prop and the boat, and I had water coming in the hull," Clark told us of her Cal 40, Swell. "It took me a series of haulouts to fix it. Richard put something in the mag [in a May 2009 'Lectronic Latitude], and pretty much raised all the money I needed to help fix the problem. He was a great supporter of what I was doing. I respect how much care and love he put into what I was doing."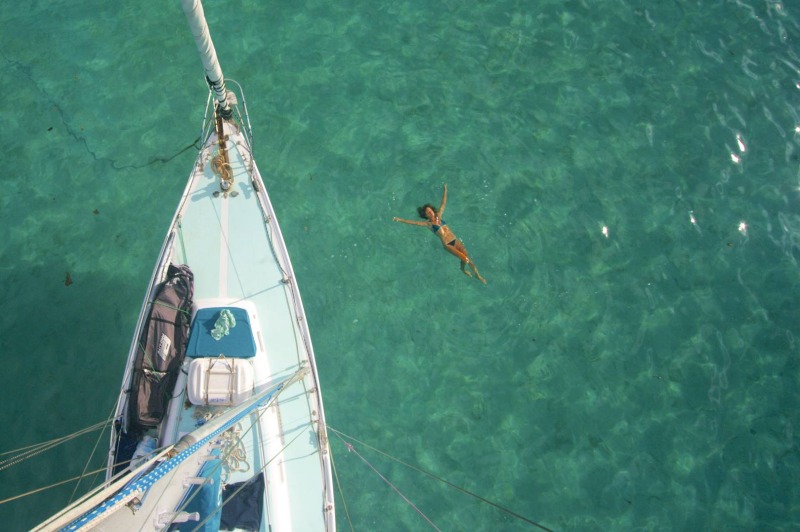 Swell: A Voyage is photo book that showcases some of the epic locales and waves Clark explored in her nearly 12 years of cruising. It's an engaging read, but also a fun book to flip through and "mind surf (and sail)" tropical lineups.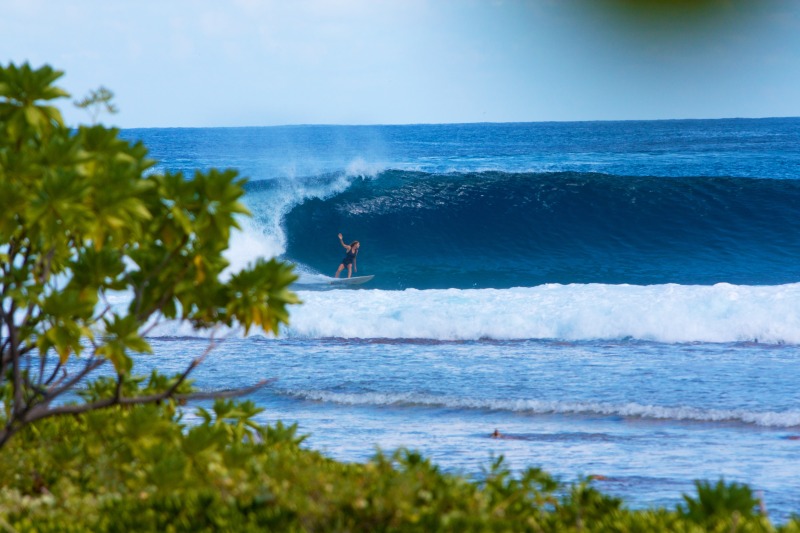 We look forward to meeting up with Captain Liz Clark this Thursday. Here are some instructions from St. Francis if you're interested in attending: "Space is limited for this exciting event and reservations are highly recommended.
"To reserve seats, please contact the front desk of the St. Francis Yacht Club at 415-563-6363 or [email protected] with the names of all attendees in your party. Walk-ins will be admitted on a first-come, first-serve basis.
"All non-members must check in at the front desk and register for a guest card. The program commences at 7:00 p.m., however, Liz will be available starting at 6:00pm to sign books and chat with early birds."
Receive emails when 'Lectronic Latitude is updated.
SUBSCRIBE