Little Fawn Wrecked, Then Rescued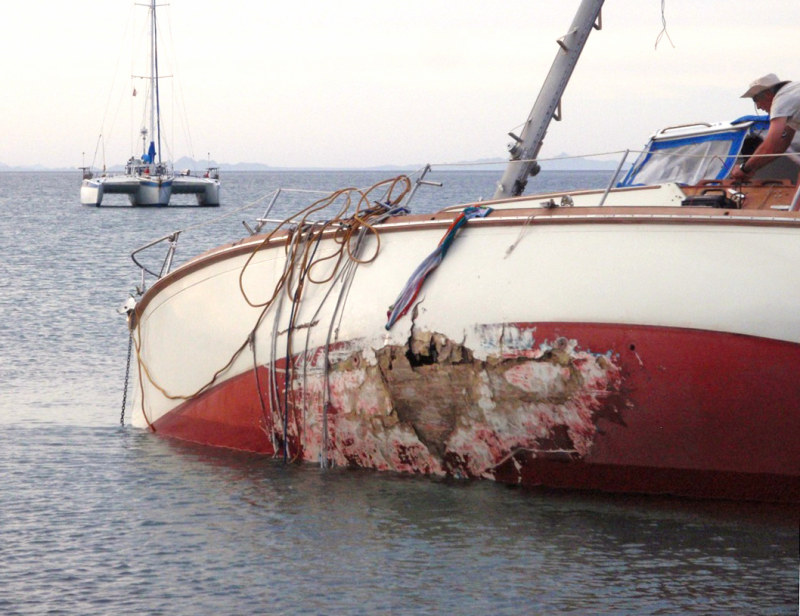 Martin and Robin Hardy of the 52-ft trawler The Cat's Meow are at it again. Back in September '03, the Hardys worked tirelessly to save about a dozen boats that had gone aground in the Loreto area during Hurricane Marty. Two weeks ago, they once again became heroes — along with a number of other cruisers — by helping singlehander Jim Brown refloat his 35-ft wooden Chris Craft motor sailor Little Fawn.
"Initial rescue efforts pulled the sampson post out of the foredeck, broke the mast, and dragged the boat onto some rocks," reports Mark and Vicki Reed of the Portland-based Ericson 38 Southern Cross. "By the time we saw poor Little Fawn up close, she had a massive hole in her portside, along with several smaller rips and gouges. Jim was camped on the beach, and a number of skilled rescuers were on the scene, assisted by members of the nearby Hidden Port Yacht Club. The boat had been turned from her port side to her starboard side, leaving the damaged area mostly above water.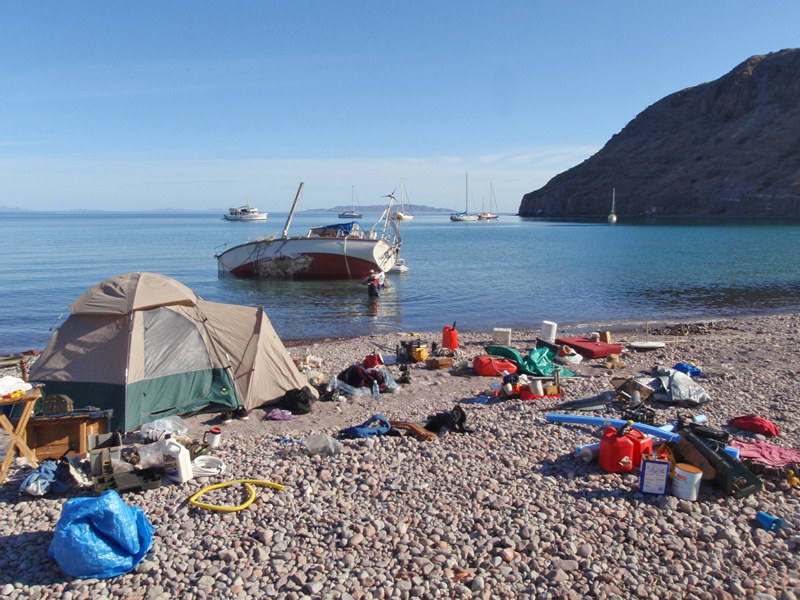 "Although we didn't have any significant skills or tools to contribute to the rescue, we soon made ourselves useful. I helped pass radio communications and ferried tools back and forth between the beach and The Cat's Meow, which was to be the tow vessel. Meanwhile, a group led by Terry Kennedy from the Horstmann 45 trimaran Manta, and including Bill and Les from Optical Illusion and Jean-Guy from Gosling, got to work on patching the hole. They attached thin strips of plywood to the hull with wood screws and Splash Zone (underwater epoxy)."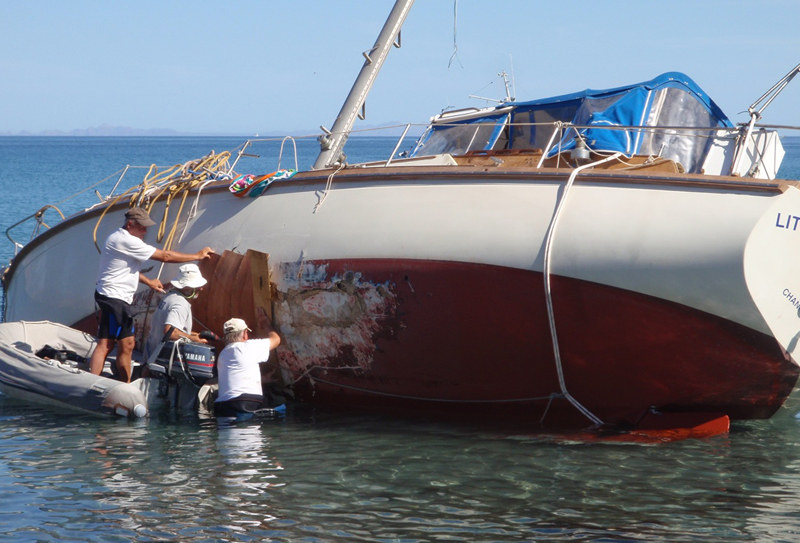 With the situation under control, Southern Cross left for Puerto Escondido, loaded with Brown's tools. "The next day, we were delighted to see Little Fawn being towed by The Cat's Meow," Reed continued. "By the time we arrived at Puerto Escondido, Little Fawn had been lifted onto the hard. The rescue had ended successfully, but Jim's work is just beginning. It was really nice to see how the cruising community pulls together to help someone in need. We were glad to play a small role in the efforts, but hope that we are never on the receiving end!"
The last is probably a sentiment every cruiser shares, but it's comforting to know that if the excrement does hit the fan, others will be there to help. Because even the rescuers sometimes need rescuing: Eight months after saving all those Marty victims, the Hardys' generosity was repaid when they went aground at Agua Verde themselves, holing their wooden hull — beyond repair, many thought. The cruising community stepped up to save The Cat's Meow, and she was relaunched just five months later.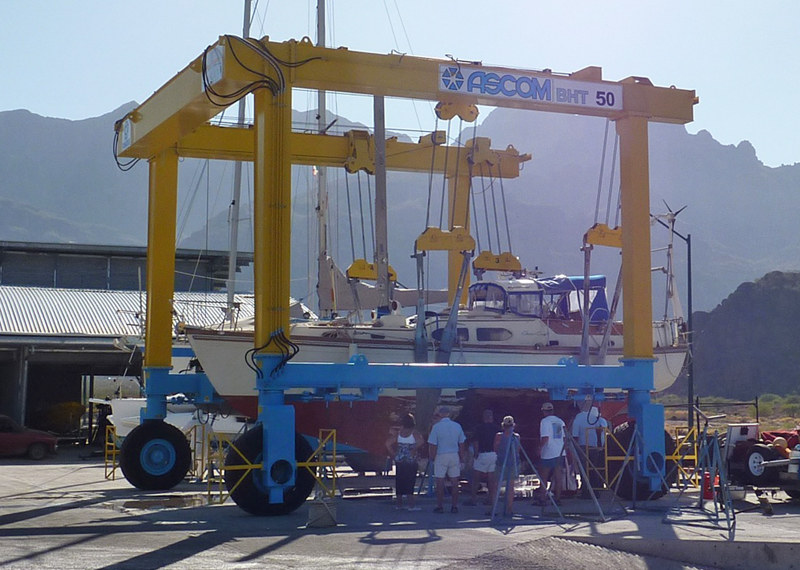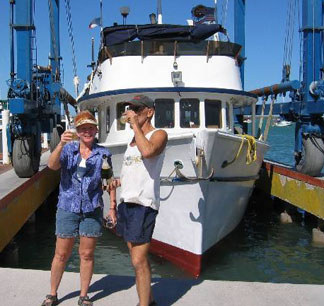 Receive emails when 'Lectronic Latitude is updated.
SUBSCRIBE