Lat 38 Readers on Offshore Readiness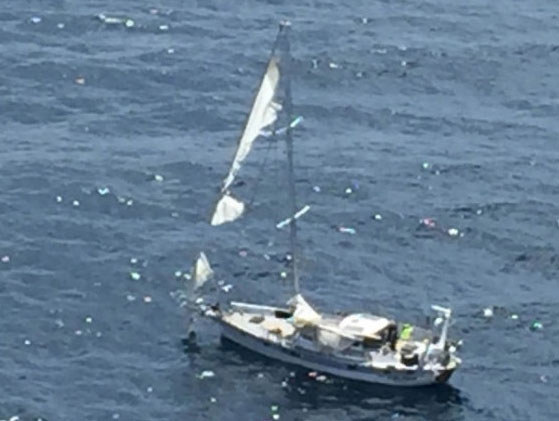 One of the reasons we report on offshore emergencies is that there are usually lessons we and our readers can learn from both tragedies and near-tragedies. Earlier this month, when we reported on the crew of Rogues' Scholarship having to be rescued by the Coast Guard after their big sloop became disabled by storm conditions, we invited readers to comment on preparedness for storm conditions and offshore emergencies. Below are some of their thoughts:
Check the weather forecast before you go, and don't hesitate to wait if it looks sketchy. That's an unforgiving coastline. — Eric Rouzee
Low tech is best. We always carry a handheld VHF radio that can run on AA batteries in case all the other systems go down. — Captain Tom Money
In addition to a back-up handheld VHF with replaceable batteries, carry another device for long-range mayday or search and rescue help — an EPIRB or other. Also, a mask, snorkel and fins. — Jeffry Matzdorff
As a sailing instructor including offshore and near coastal, I think I have more pointers than you want to hear. An important one that even experienced sailors fail to do is to bend on the storm sails before departure so everyone can see the process when it's easy to move around and hear each other talk. Also try furling the storm jib so you know if it can be done or not. I have been on many boats with storm jibs that don't reach the top of the head-stay and don't have a luff tape to the top. With these jibs the halyard becomes wrapped around the headstay when you try to furl them. In these cases I attach the pole topping lift to the halyard shackle and tension it after hoisting to prevent the top of the head furling bearing from rotating, allowing the sail to be furled. — Bryan Chavez
Practice MOB and then practice again. It's been 10 years since I lost my son. You don't need that kind of pain. — KD Brinkley
Receive emails when 'Lectronic Latitude is updated.
SUBSCRIBE