It was a wild time down at the docks in old St. Barth in the French West Indies this morning, as MemoireStBarth.com and Groupe Bel, the last two of the 25 doublehanded entries in the TransAt AG2R La Mondiale, crossed the finish line at the entrance of the port of Gustavia just seconds apart. The French love their yacht racing, so this event was the subject of constant coverage in the major media outlets back in Paris. Can you imagine major live media coverage in the United States of the last two boats finishing the TransPac or Pacific Cup? We can't either.

This was the 10th running of the AG2R, which this year featured a 3,710-mile course from Carcaneau, France, to St. Barth, non-stop via the Canary Islands. The people and businesses of the tiny island of St. Barth go ape for the event, with a week of constant carnival-like festivities that started well before any of the finishers arrived. It's a major attraction for the young, the old, and everyone in between.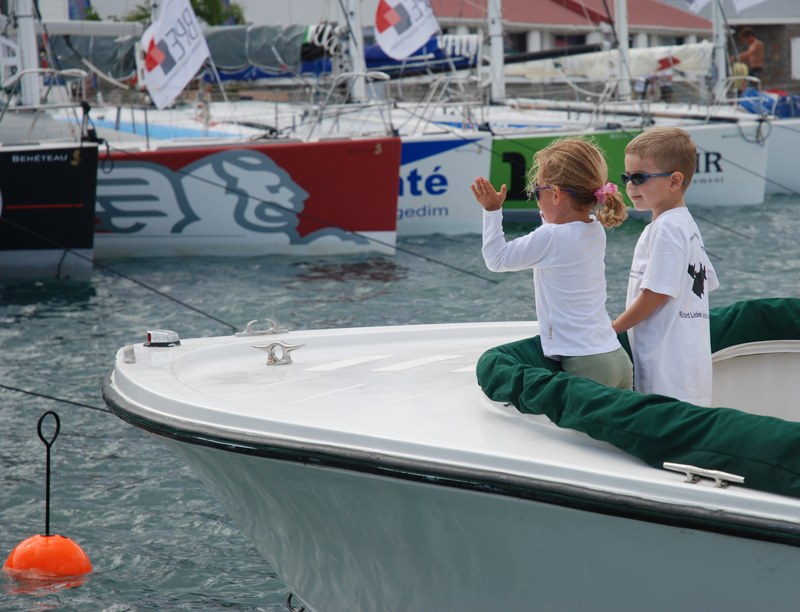 The winners of this years event were Armel Le Cleac'h and Fabrien Delahaye of Brit Air. They arrived shortly after midnight on May 5, having been pressing for 22 days, 16 hours. Their three closest rivals were less than three hours behind. All of these boats were escorted for the last five miles or so by scores of vessels with cheering fans. The harbor and anchorage reverberated with the sound of horns, and there was wild partying in the race village at the Charles de Gaulle Quai until dawn.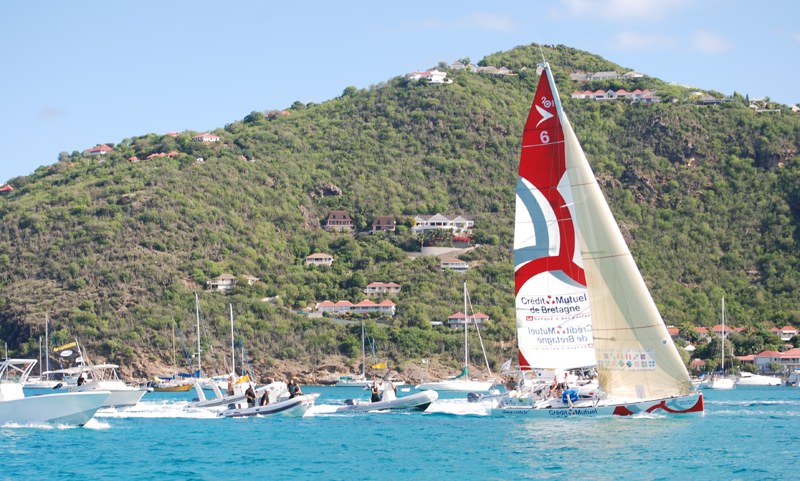 The finish of the last two boats this morning was a real crowd pleaser. Kito de Pavant, who won the race in '06, and his crew Sébastian Audigane, had broken one of their rudders on Groupe Bel after hitting a whale near the Canary Islands. Having to stop for 22 hours put them out of the running. As for MemoireStBarth.com, crew Richard Lédée and Christophe Lebas had sailed too far north and put themselves out of the running. Out of contention, Richard and Christophe decided it would be sporting to slow down to cross the finish line in company with Groupe Bel. Indeed, they anchored their boat off Fort Oscar and spent the night sleeping to wait for their fellow competitors. The two boats played with each other for the last few miles, and crossed the line just seconds apart, to the delight of all the cheering spectators in boats and along the shore.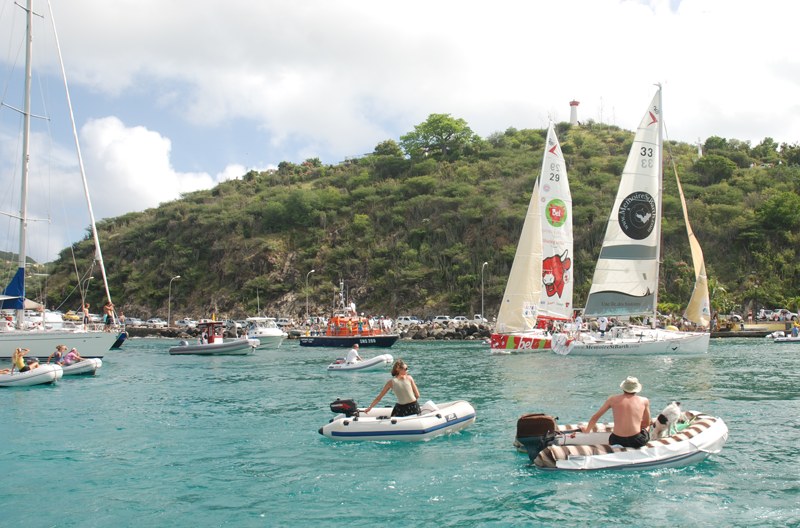 All in all it's been a great time, and the big party isn't even until tonight. When it comes to yacht racing and supporting their sailors, you have to say, Vive la France!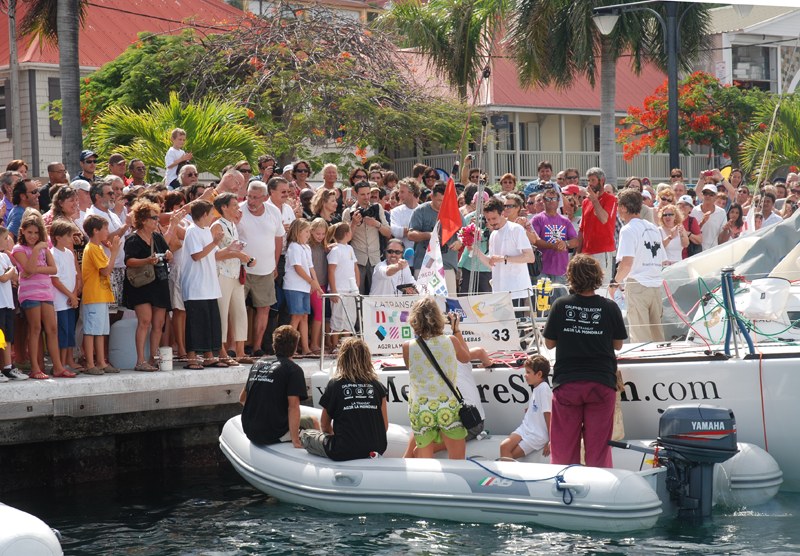 Receive emails when 'Lectronic Latitude is updated.
SUBSCRIBE