Kiwis Clinch AC Challenge
We got a little grief from a few readers last week for suggesting even the remote possibility of the Italian-backed Luna Rossa Challenge staging a comeback in the just-completed Louis Vuitton Cup Finals. As one reader observed, "something drastic" would have to happen to Emirates Team New Zealand's boat for the Italians to have a chance: i.e "a UFO to flying through the wing (of ETNZ's boat)."
Needless to say, that didn't happen. So, although helmsman Chris Draper, tactician Francesco Bruni, and the rest of Luna Rossa squad gave it their best, the Kiwis sealed their bid Sunday to face Oracle Team USA in the America's Cup Finals, beginning September 7.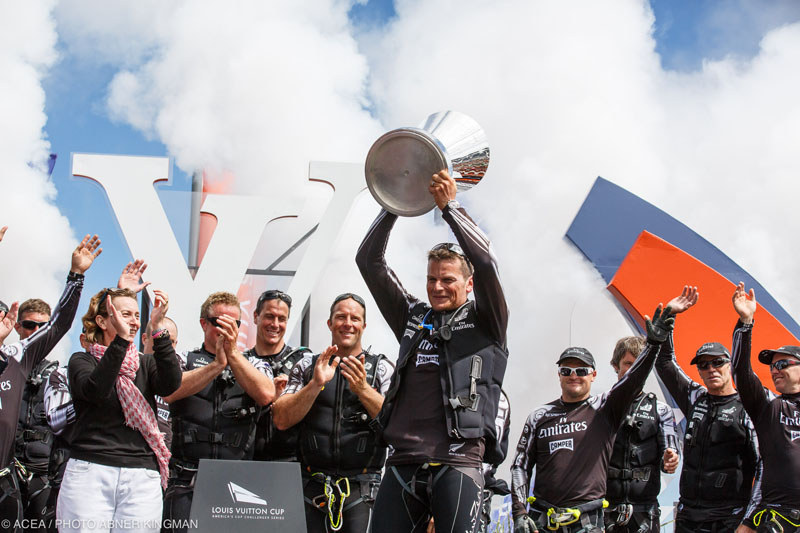 Although the Italians made steady improvements in speed and crew work, most observers in-the-know wrote them off them long ago, as their one-boat campaign relied on the design package of the Kiwis' first boat, which was purchased from ETNZ due to budget constraints. It was clear months ago that the second-generation Kiwi boat was faster and more stable while planing, so the deck was essentially stacked against the Italians.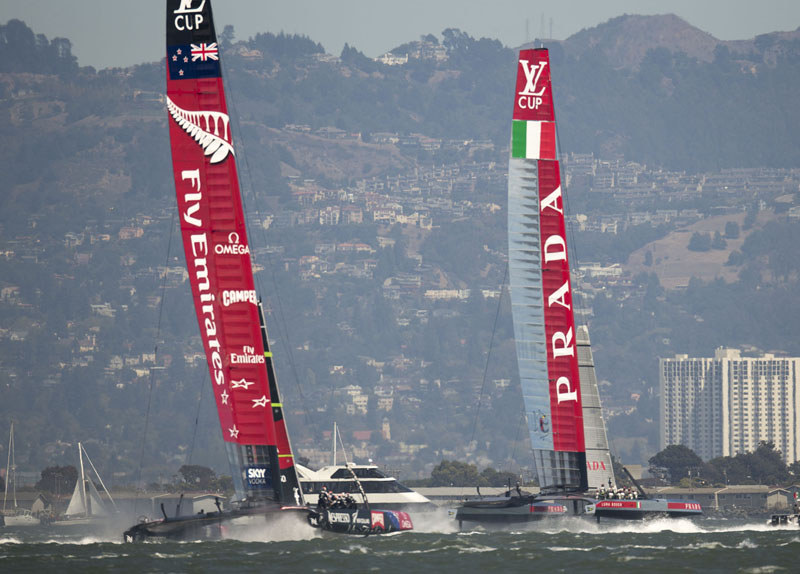 As we look ahead to the main act, however, Oracle Team USA is expected to be a much more difficult opponent for the Kiwis. With the biggest AC 34 budget by far, OTUSA's boat speed and crew work are expected to give the Kiwis a hard-fought battle. September 7's race should define the series, because if one boat is obviously faster overall, victory for that team will be a foregone conclusion. See the official website for details.
Receive emails when 'Lectronic Latitude is updated.
SUBSCRIBE