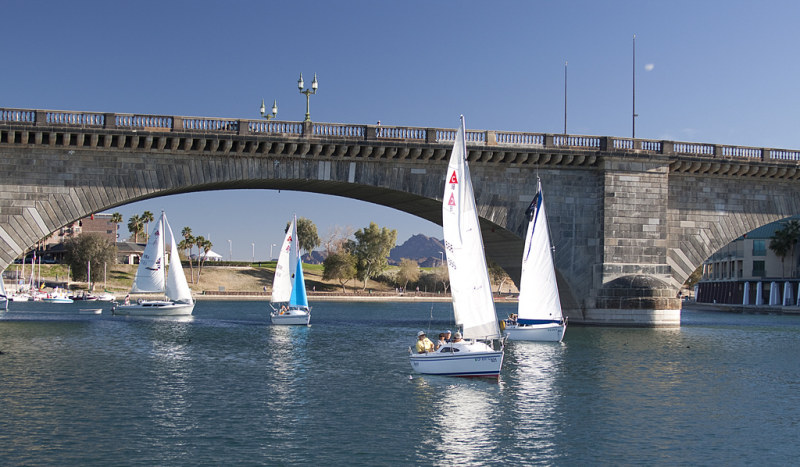 Six years ago, Sean Mulligan organized a small cruise-out for fellow trailer sailer owners to Lake Havasu, a Colorado River reservoir on the California-Arizona border. Five boats joined in that first year. This year, nearly 200 boats have signed up for the Lake Havasu Pocket Cruisers Convention.
The week-long rendezvous runs February 13-20 and has evolved into a volunteer-run event that features organized races, seminars, an in-the-water boat show, parties and a parade of sail under the famed London Bridge. "I used to organize it alone," said Mulligan, "but it's too big for one guy anymore so participants have jumped in to run various aspects."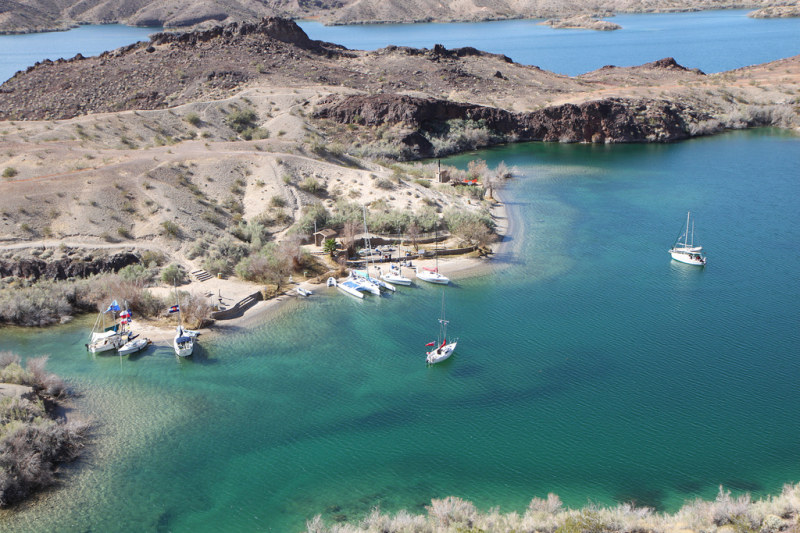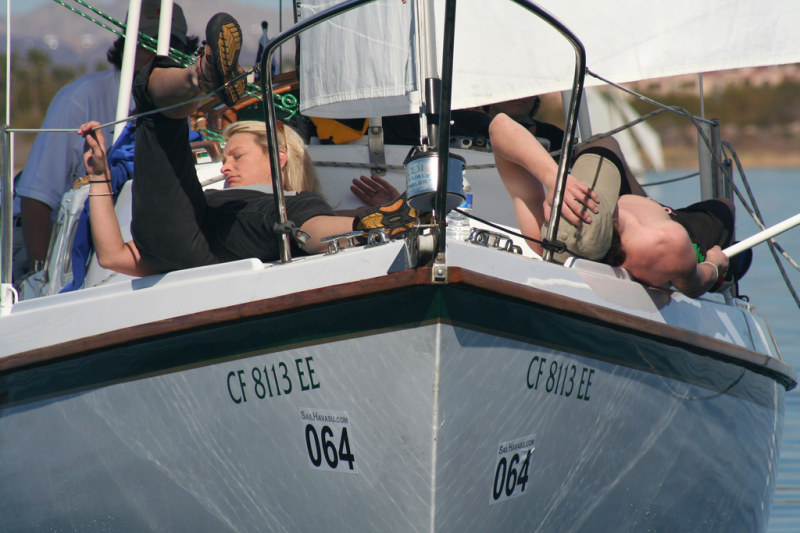 One such aspect is giving back to the local Lake Havasu City community, which this year is taking the form of funding a new chapter of the Sea Scouts. "All proceeds will go to the Sea Scouts," Mulligan noted. "The sailing dinghy being constructed during the event has already been bought and paid for ($1800) by the participants and will be donated to the Sea Scouts upon completion."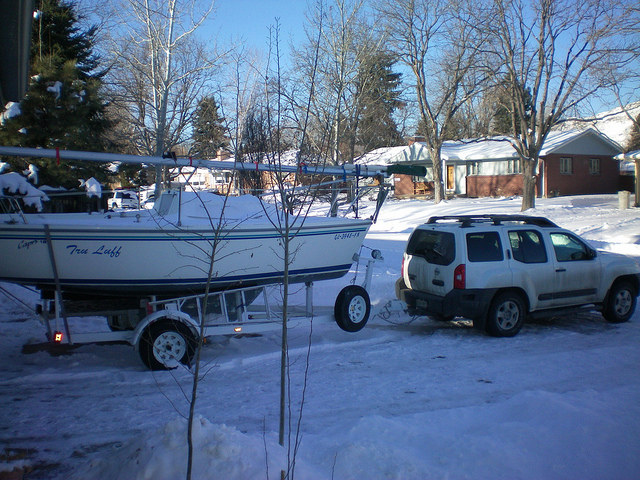 The rendezvous is not an official non-profit, but Mulligan runs it as a "no-profit" event, which is illustrated by the entry fee: There is none. "There's no registration fee for participants — none, zero, zip, nada," said Mulligan. "The only thing they pay for is one banquet meal should they choose to attend."
Mulligan says entries will be accepted up to the start of the event, so if you were looking for a fun way to celebrate Valentine's Day, taking your sweetie to warm Lake Havasu just might be the ticket. Who knows, you just might win a Latitude 38 T-shirt or hat since we're an official sponsor!
Receive emails when 'Lectronic Latitude is updated.
SUBSCRIBE