KaBoom Moves to Candlestick Park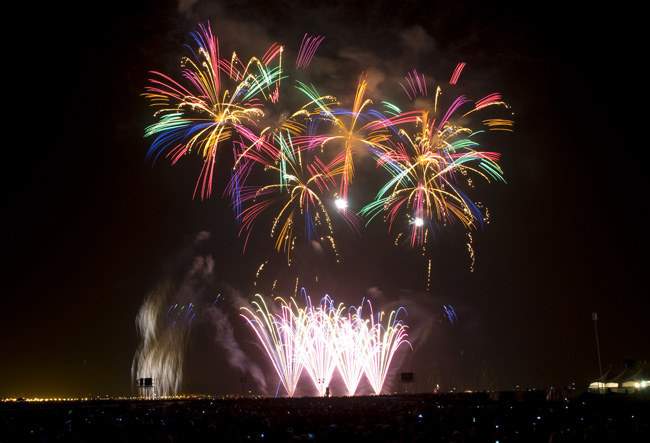 Tomorrow night the Bay will fill with hundreds of boats jockeying for the best viewing spot for the KaBoom, an annual fireworks display hosted by radio station KFOG 104.5 FM. For 16 years they've done their jockeying near Piers 30/32, but a recent assessment of the piers' substructure has deemed them unsuitable for supporting the heavy equipment used by the event. The event's move to Candlestick Park has confused some boaters, as noted by reader Larry Rouse of the San Francisco-based Westsail 32 Misty. "One guy almost argued with me about it," he writes. "'I always anchor at Alcatraz, and that's where I'll be for the fireworks,' he told me. I suggested he get a telephoto lens.
"Knowing others had also failed to notice the change in venue, I contacted the Coast Guard for their input on hazards, words of wisdom and situational awareness of the event from the water side," Rouse continues. "Chart 18651 gives a wealth of information, and the four pyro barges will be squarely in shallow water, with a 1,200-ft exclusion zone. In going over this with Lt. Simone Mausz, the west side of the shipping channel is going to be chock full of just about every federal, state and local law enforcement agency you can think of, and they will have ZERO tolerance for encroaching on the exclusion zone. My experience with the KaBoom and prevailing winds puts that area in the ash fallout zone anyway. East of the shipping channel is Anchorage 14, which is an Explosives and Forbidden Anchorage Zone. Because there are no explosives-laden vessels due the night of KaBoom, Lt. Mausz told me boaters have been given permission by the USCG to utilize the entire anchorage area, with the obvious exception of the pipeline area."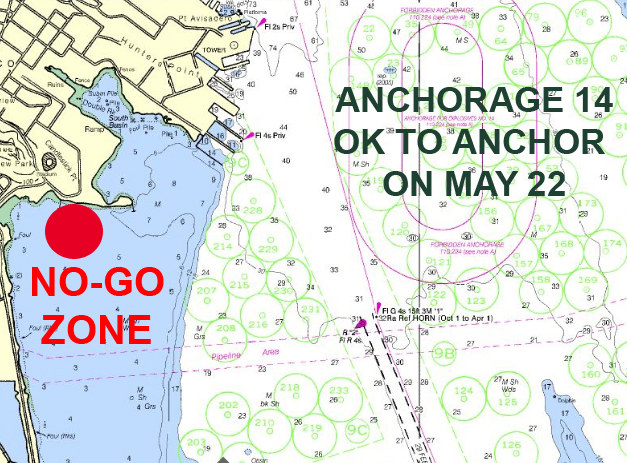 A quick call to Lt. Mausz confirmed Rouse's assertion that Anchorage 14 will be open for the public to use tomorrow night, "but just about anywhere east of the shipping channel would be fine," she said. She also allowed that boaters can stage west of the channel, but that they must be very careful not to go near the pyro barges.
And Rouse reminds us of one other important note: "Law enforcement agencies are very tolerant of everyone having good, safe fun. But please don't forget that Boating Under the Influence (BUI), carries the same potential misery as DUI." Amen, brother.
Receive emails when 'Lectronic Latitude is updated.
SUBSCRIBE