It's the Question that Drives Us
The problem is not severe. It can barely be called a problem at all. But if you're sitting down and helming on a long, slow run on my boat, you'll find that you have to hunch over — almost imperceptibly — to< steer. You might even notice a little cramping creeping into your shoulders and back.
The tiller seems as if it's just a little too low.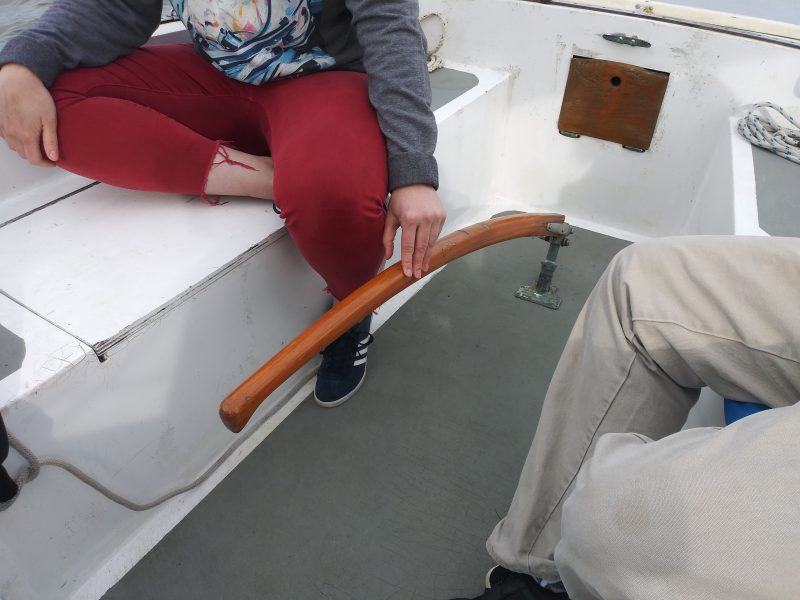 "So why not just, make a new tiller?" asked my friend, who is a carpenter, and was fully aware (I think) that he was volunteering for the job.
The 'sunken-ness' of the stick can be partially remedied by tightening up the hardware that attaches it to the rudder post. For over a year, I've been meaning to replace the bolts and nuts at the connection. At present, even after tightening everything with a wrench — which does put some stiffness in the tiller and helps it settle higher in the cockpit — there is an inevitable sag, and the stick eventually ends up slumping again.
But in addition to this easy and more gettable fix, I also feel like the tiller is just a hair too short, and could stand to have a little more rake in it so that it naturally curves to a higher resting position. It all sounds like a brilliant idea to me. What could possibly go wrong?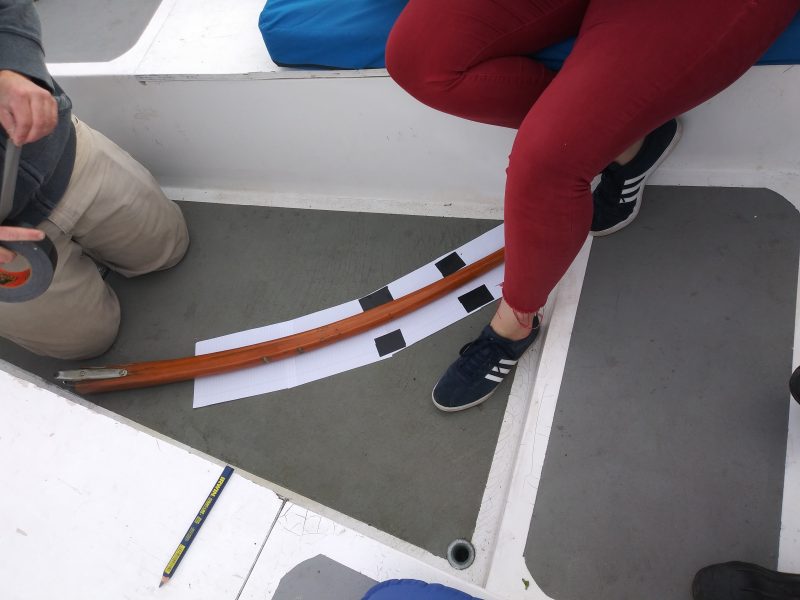 But seriously, Latitude Nation, what could go wrong? What are the disadvantages of modifying the tiller and making it larger than the original design (assuming this is, in fact, an original Columbia 24 tiller length)? I feel like tweaking the tiller is like messing with nature — not unlike those scientists who recreated dinosaurs by extracting DNA from amber.
What freakish Frankenstein might come forth? What are the unforeseen consequences?
Please either comment below or email us here, and please be sure to include your Boat Name, Make and Port of Call.
Receive emails when 'Lectronic Latitude is updated.
SUBSCRIBE