The American Sailing Association wants to energize folks to start sailing by proclaiming this July the first-ever Learn to Sail Month. For every new sailing lesson purchased in July at one of their 350 certified schools nationwide, the ASA will make a donation to Sailors for the Sea and their mission to save the oceans.
"With our July Learn to Sail Month campaign, we want people to know sailing is for everyone," says Lenny Shabes, CEO and founder of the American Sailing Association. "There are so many options to take group lessons, share and rent new boats, or buy older, smaller boats. More Americans are focused on having new experiences. There's nothing better than sailing that's proven to calm the mind and soothe the soul."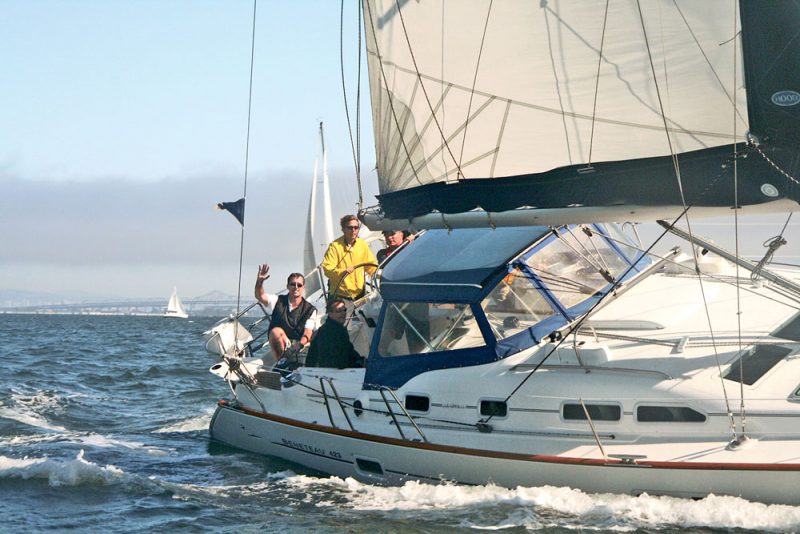 "Sailing, one of America's favorite pastimes, is rebounding here big time after hitting rough waters in the 2008 recession," writes ASA's media contact, Matt DeMargel.
The ASA has some thoughts about why younger folks aren't sailing (and why they should be):
With the loss of pensions and rising healthcare costs, Baby Boomers are working longer and later in life so they're not sailing as much. Their millennial and Gen Z offspring don't get as much exposure to sailing as earlier generations.
Today's young people earn 20% lower incomes, amass half as many assets, are less likely to own homes, and have 50% of the net worth that Boomers had when they were the same age. The ASA is out to prove that sailing is an accessible and fun activity for everyone, regardless of income.
Young families engage in more time-consuming activities for their children like travel baseball and competitive dance that didn't exist years ago. Sailing turns the family into a team of their own, working together for a fun and exciting day on the water.
Baby Boomers were more of a hands-on  generation — repairing bikes or rebuilding old cars. Technology attracts younger generations to more sedentary screen-time activities, like building websites. Learn to Sail Month encourages everyone to get more hands-on by enjoying the restorative activity of sailing.
Click here for Latitude 38's list of sailing schools in the San Francisco Bay Area and Monterey.
Receive emails when 'Lectronic Latitude is updated.
SUBSCRIBE