Willa Moving Through Mexico and Into US
Hurricane Willa underwent an expected weakening as it approached the Pacific Coast of Mainland Mexico yesterday, but made landfall packing 120 mile-an-hour winds, and forcing the evacuation of approximately 4,000 people from coastal towns, according to CBS News. Now a "fierce" Category 3 hurricane, Willa is marching across interior Mexico and heading toward the US, "where it could spawn the first nor'easter of the year," according to CNN.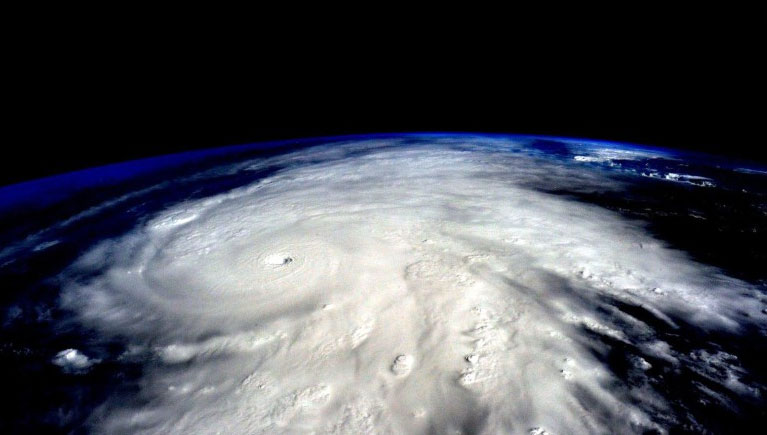 Puerto Vallarta was spared a direct hit. We have friends visiting the restort town who said that businesses had been boarding up their windows for the last few days. But ultimately, there was "barely any wind and just a little rain." Latitude editor-at-large Andy Turpin — whose Cross 42 MkII trimaran Little Wing is currently docked at Paradise Village (with Julie Turpin staying aboard) — said the storm was a "bit too close for comfort. But luckily, Cabo Corrientes, the headland at the south end of Banderas Bay, apparently deflected the storm's trajectory just enough so that it didn't swing east into the bay."
In Mazatlan, the beach was said to have "almost disappeared, with waves slamming against the coastal boulevard," according to CBS. The full extent of damage to this part of the coast is not yet clear. And don't forget about Tropical Strom Vicente, which has reportedly claimed some 12 lives in southern and southwest Mexico with floods and mudslides.
As Willa continues to head northeast, Texas is now in its crosshairs, where the storm is "forecast to dump up to four inches, with more than 4.4 million facing flooding threats," reported CNN, before the storm moves into the already-saturated Southeast. "In Willa's dramatic finale, remnants of the former Category 5 hurricane will move into the Atlantic Ocean and get a startling makeover this weekend."  Meteorologists said that if the low-pressure leftovers of Willa track up the East Coast, they could become the season's first nor'easter, bringing rain and wind on Saturday and Sunday to Washington, D.C., Philadelphia, New York City and Boston.
Receive emails when 'Lectronic Latitude is updated.
SUBSCRIBE