Hurricane Lane 5, 4, 3, 2 . . .
For sailors and residents of Hawaii, the declining wind speeds and projected westerly turn of Hurricane Lane may spell some relief from dire direct-hit warnings, but Lane will still leave scars across the state. It is now down to a still-threatening Category 2 storm, bringing lots of rain, storm surge and surf to the coast. Like a squall across a fleet, the impact will vary depending on geography and the vagaries of the swirling winds of the storm.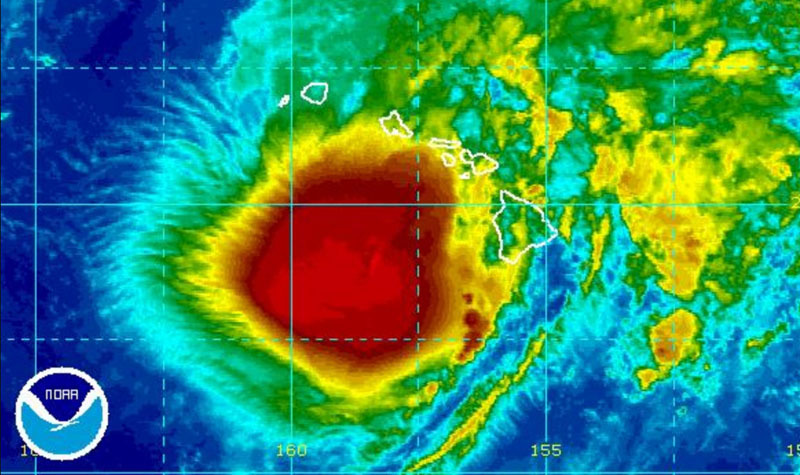 Lane has slowed to 5 mph, so it is creeping by the islands slowly. Its eye is projected to pass south of the most populated island, Oahu, tomorrow. As often noted in Changes in Latitudes, a single degree north can make a big difference in water temperature and hence storm power and track. We're hoping this one follows the currently projected path and spares the islands a direct hit.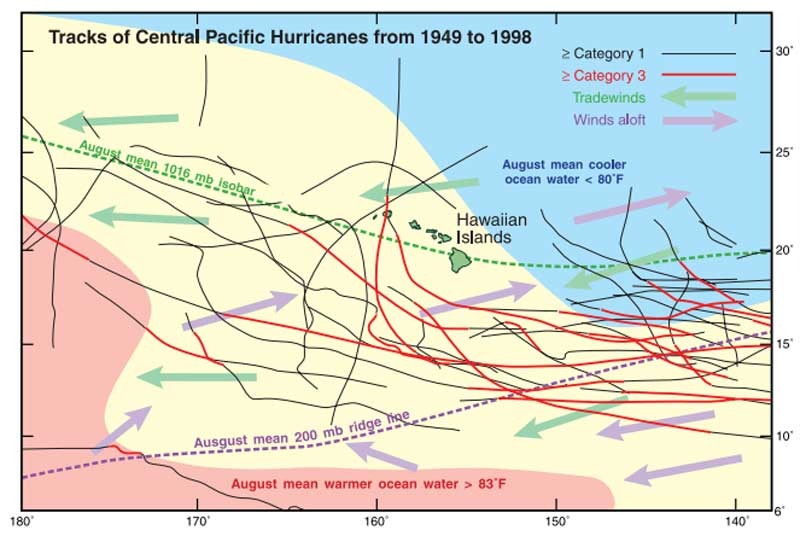 Our correspondent in Honolulu, Ronnie Simpson, filed this up-to-the-minute report: "As Hurricane Lane began to line up its approach to the Aloha State, local residents and government officials treated this storm with the utmost respect — a departure from many storms past. Most hurricanes tend to avoid the islands, but with Lane reaching Category 5 status a couple of days ago and meandering south and to leeward of some of the main islands, preparations began in earnest and were taken quite seriously. In the Ala Wai Harbor, the situation became a free-for-all as boats began moving around to different slips and positioning themselves in the best places possible. I took the "get in where you fit in" approach and moved my Peterson 34 Quiver from a fixed pier and instead nestled into a corner of a floating pier to aid in handling potential storm surge. Typical preparations by many local boatowners include doubling up the dock lines, installing shock absorbers such as small motorcycle tires on their lines, removing mainsails and furling jibs, and stocking up on supplies. While preparations have been thorough and the harbor has been a hive of activity, there have been no reports of looting, crime or vandalism, with the aloha spirit prevailing and everyone helping one another out."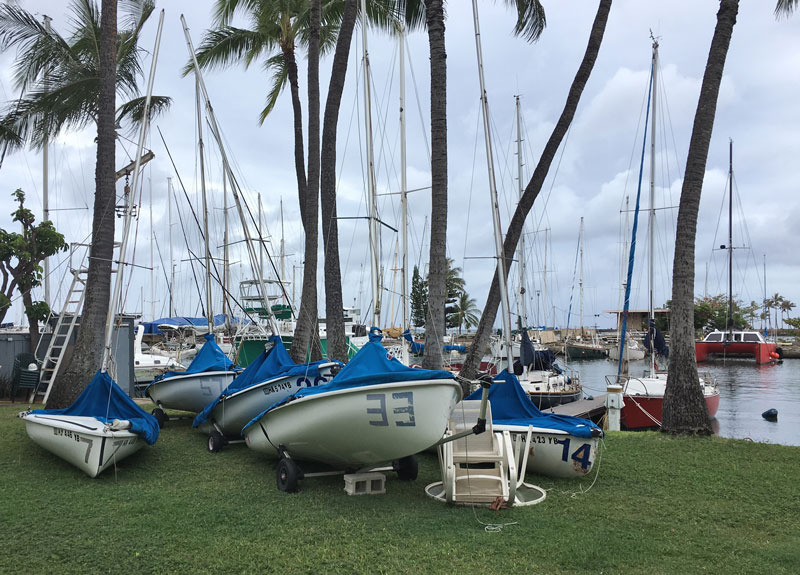 "Aside from the preparations," continues Ronnie, "there has been a round-the-clock dock party rumbling on a low boil for about 24 hours and counting. Matt Solhjem's Hanse 505 Anaïs served as the party platform on the Ala Wai X-Dock, with the crews of a handful of remaining Pacific Cup boats and out-of-town boats 'standing hurricane watch' in the spacious German boat's cockpit in the company of friends old and new."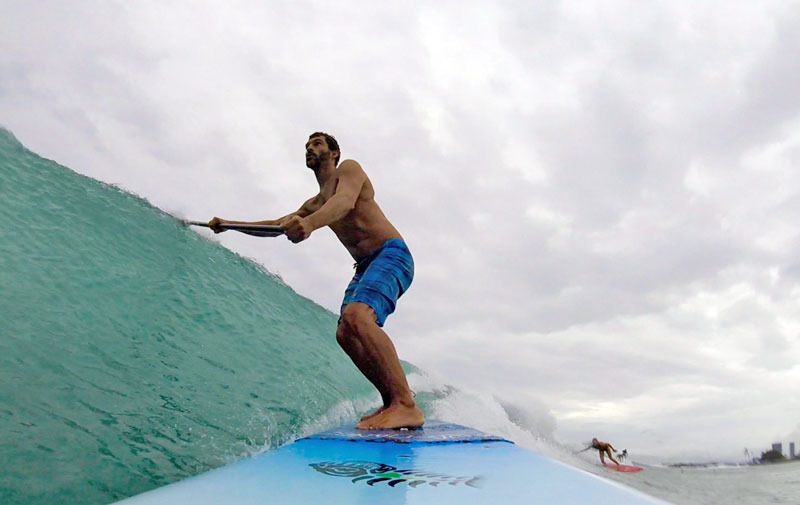 "As of Friday morning, winds are just beginning to pick up, though the rain is still minimal in Honolulu. Pretty much everyone had Thursday off, for what turned into a day of epic surfing and kiting, hurricane parties, and a truly memorable sunset that seemed to catch everyone's attention. Residents are still remaining vigilant however. The amount of rain and flooding will be catastrophic in many places, such as Hilo on the Big Island. In western Maui, wildfires have been fueled by the nuking winds, with multiple homes being burned to the ground this morning near Lahaina."
Receive emails when 'Lectronic Latitude is updated.
SUBSCRIBE