Hundreds Attempt the Three Bridge Challenge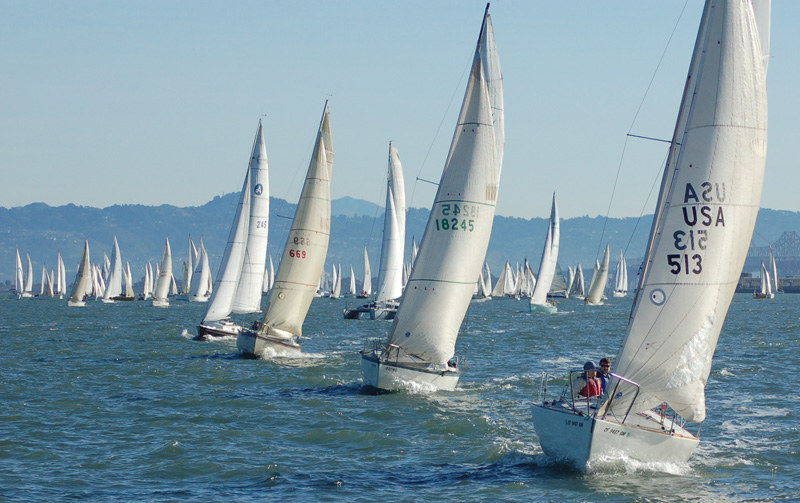 More often than not, conditions for the annual Three Bridge Fiasco are cold, wet and nasty — the sort of weather that would inspire fair-weather sailors to turn up the thermostat, slip on their Uggs and linger over a long, drawn-out breakfast. But on Saturday this much-anticipated annual contest saw splendid conditions: clear, sunny skies, mild temperatures, and even a bit of breeze.
Not that it really mattered, though. For decades hundreds of diehard single- and doublehanders have turned out to compete, regardless of freezing temperatures, driving rain, lack of wind, or whatever. You could argue that the race, which allows entrants to navigate the course in either direction, passing near the Golden Gate, the San Rafael Bridge, and the Bay Bridge in whatever order they wish, is as much a rite of passage as it is pure competition. And with 334 entries this year, it's appeal is obvious.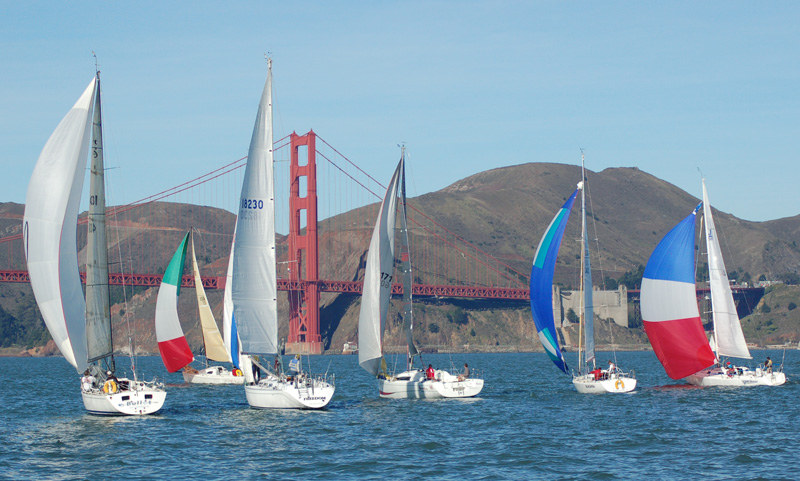 With an ebb running in the morning, the most popular course strategy was to knock off Blackaller Buoy first (near the Golden Gate), then beat up to Red Rock (near the Richmond-San Rafael Bridge), then run down past Treasure Island and on to the finish. But Three Bridge fleets are renowned for their contrarian thinking, so even with the ebb, many boats were seen crossing the starting line heading 'upstream' (east). Up at Red Rock, the armada split in two, half leaving the island to port, half leaving it to starboard. And back behind Yerba Buena Island the light air traffic jam lived up to the event's name.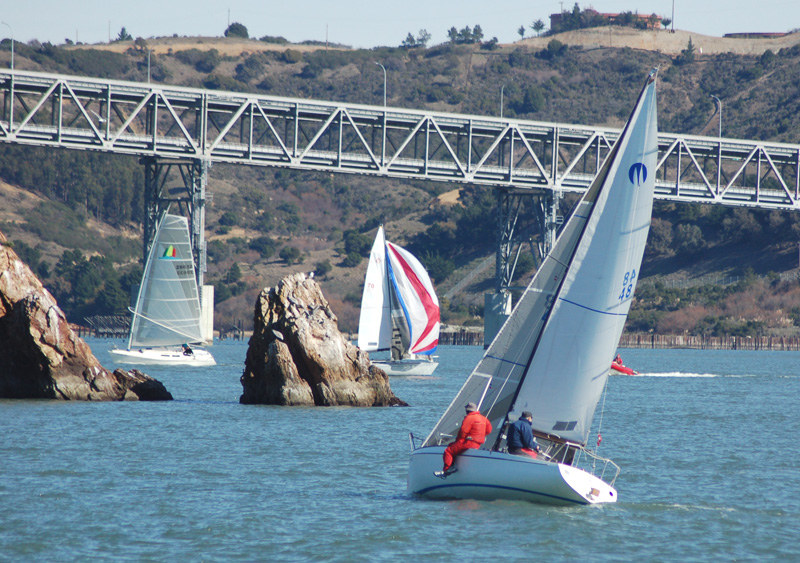 Look for a full report in the March edition of Latitude 38 (February's is at the printer and will be on the street Wednesday.) Preliminary results are posted on the Singlehanded Sailing Society's (SSS) website, which lists Dan Benjamin's Wyliecat 30 Whirlwind with top honors among solo sailors, followed by Joe Balderrama aboard the Express 27 Archimedes, and Scott Owens on the Schumacher 1/4 tonner Summertime Dream. Leading the doublehanded fleet were Brendan Busch and Ian Klitza aboard Rocket 88, Urs Rothacher and Matt Noble on Bridgerunner, and Eric Willis and Bruce Edwards on Curved Wood.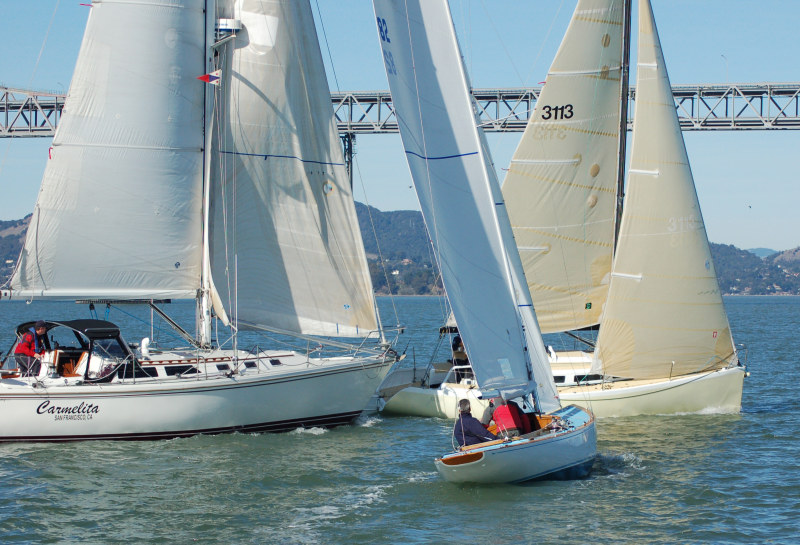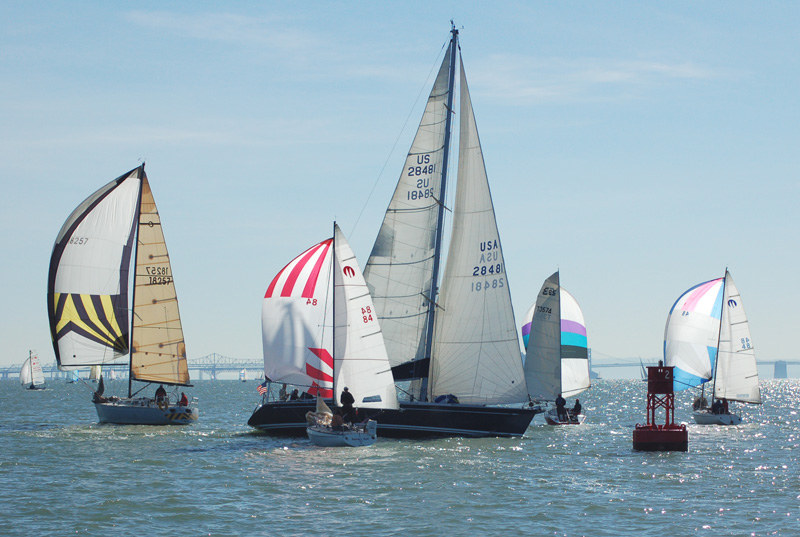 Receive emails when 'Lectronic Latitude is updated.
SUBSCRIBE