Hugo Boss Bleeds Miles in Vendée Globe
After more than 15 days at sea, this ninth edition of the Vendée Globe race has been further shaped by attrition. Englishman Alex Thomson continues to bleed miles and positions while effecting repairs to his stricken IMOCA 60 Hugo Boss. Nearly hove-to in the South Atlantic, the pre-race favorite and former race leader is currently making critical structural repairs to the bow of his boat after discovering damage while making routine checks a few days ago. A longitudinal stringer is significantly damaged and cracked in multiple places. Thomson is in contact with his shore crew and engineers back home to come up with a plan to fix the boat. He's outwardly confident and optimistic that he'll be able to return to the race at full speed.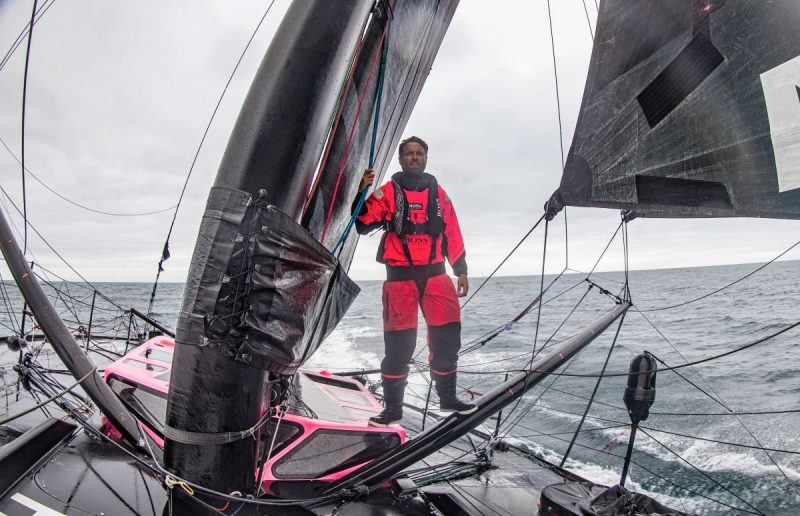 Presently however, the famous black boat has been left behind by the two leaders and engulfed by the second pack in hot pursuit. Thomson is currently in fifth place, but soon to be in tenth place. His misfortune has again moved veteran skipper Jean Le Cam up the leaderboard. Among the most experienced IMOCA and Vendée Globe skippers in the fleet, Le Cam has been sailing a sensational race in his 2007 vintage non-foiling boat. Currently sailing in third place after leading much of the race early, Le Cam is making a valiant effort to hold off Kevin Escoffier on PRB.
At the front of the fleet, Charlie Dalin on Apivia and Thomas Ruyant on LinkedOut are beginning to put a gap between themselves and the remainder of the lead pack as the fleet works through a tricky bit of navigation and water in the South Atlantic. Nearing the latitude of the Cape of Good Hope, the leaders are negotiating a narrow corridor of tailwinds that will take them to a complex region of light winds while they await the arrival of their first Southern Ocean low-pressure system. Should Alex Thomson manage to fix his boat in good time, he may well be able to stay in touch with the lead pack entering the Southern Ocean.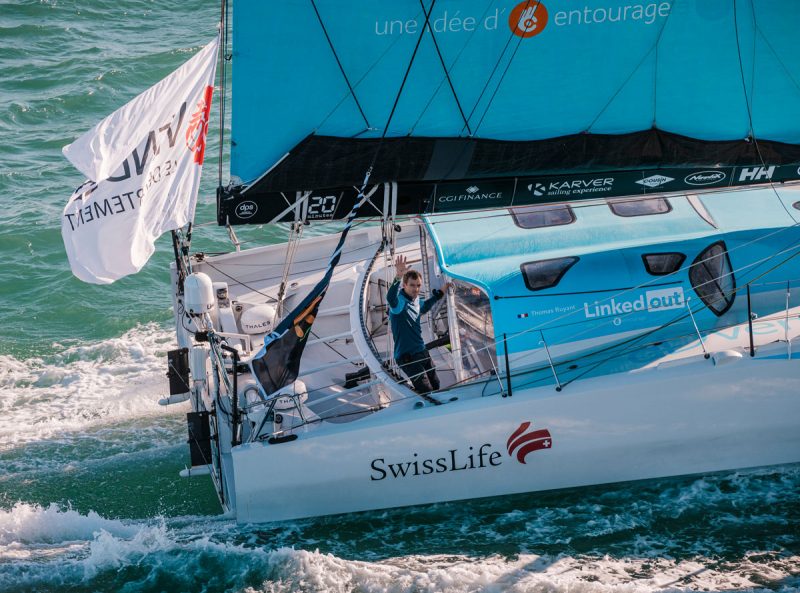 Samantha Davies on Initiatives Coeur remains the top female skipper. She currently sails in 10th place — the last boat in the lead pack — some 450 miles behind the leaders. At the back of the pack, fellow pre-race favorite Jérémie Beyou on Charal has re-entered the race after sailing back to the starting line in Les Sables-d'Olonne to fix a series of issues with his steering and rigging. He is currently in 32nd place (or 32nd still running), and is sailing just northeast of the Cape Verde Islands. Incredibly, just one boat has officially retired from the race. Nicolas Troussel's new-generation Juan K foiler CORUM L'Epargne dismasted while sailing well inside the top 10.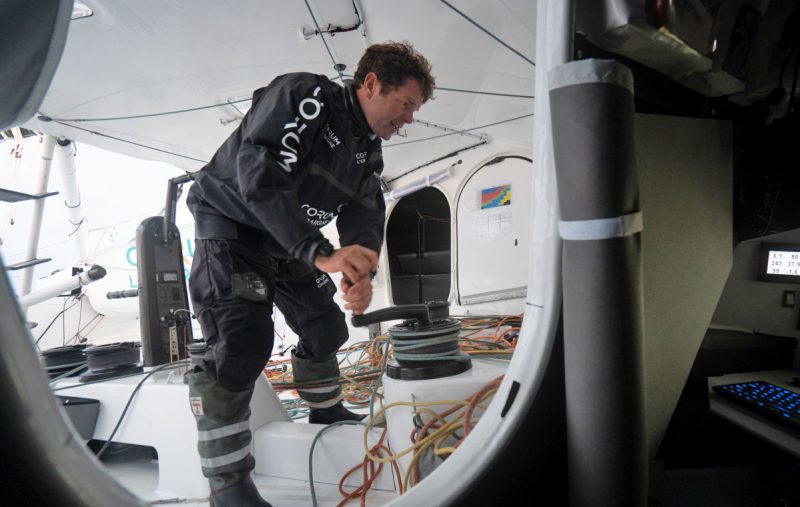 Receive emails when 'Lectronic Latitude is updated.
SUBSCRIBE