How Was Your Windy Weekend?
Well, since you asked for readers' observations about this windy weekend, here's one sailor's perspective:
Saturday approached its boisterous expectations, although the wind wasn't particularly noteworthy for SF Bay; its strength was less than on a typical summer afternoon. What distinguished Saturday's wind, though, was its north-south alignment, which provided a lengthier fetch than usual. It also meant that we in the South Bay had a long beat to get up to the Central Bay.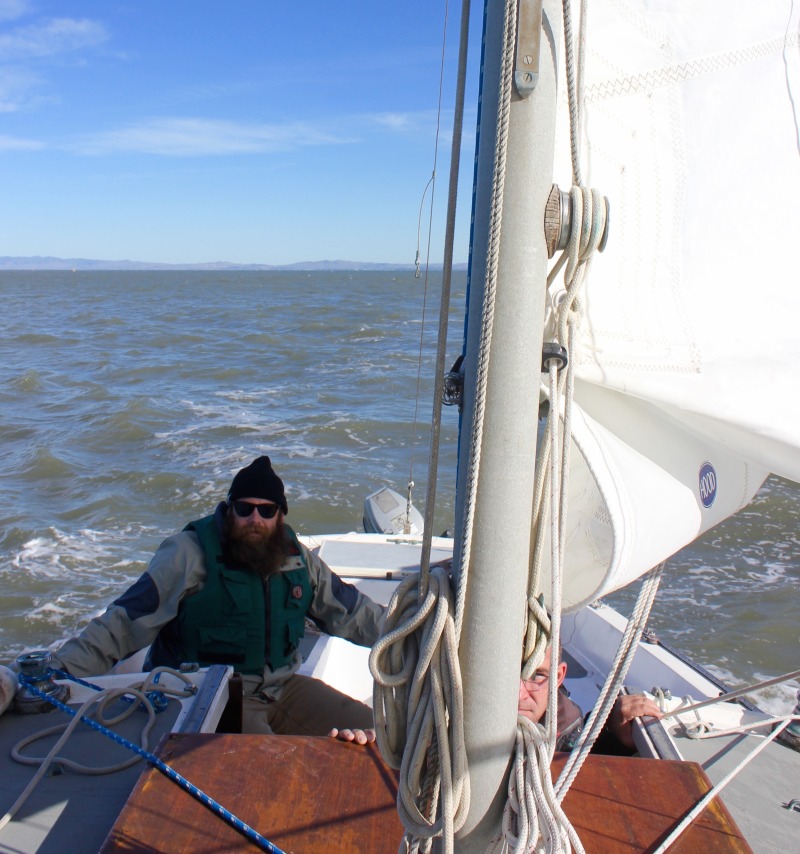 But it was surprising how few boats were out there enjoying it. Aside from a race up and down the southern Cityfront, the South Bay was essentially empty, and by the time I made it up to the Central Bay there were probably fewer than a dozen sailboats scattered around. Quite unusual for a breezy Saturday.
Raccoon Strait was a respite after a long beat, being sheltered by the Tiburon Peninsula. I was finally able to take my attention away from the tiller long enough to get my camera out and snap a photo of the Golden Gate Bridge as the sun set over the Marin hills.
Ayala Cove was amazingly deserted; there was only one boat in the mooring field when I arrived (and they left at the crack of dawn). The breeze had subsided overnight, and it was a glorious morning. So strange to have the entire mooring field to myself on such a lovely Sunday.
As you probably noticed, the wind disappeared entirely on Sunday. The few boats out enjoying the balmy early morning breeze had to motor home.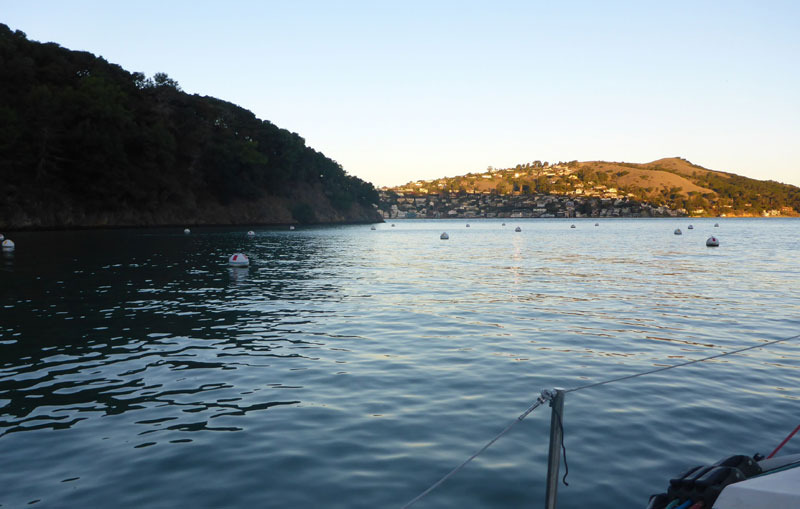 Overall, it was even better than I had been anticipating. Aside from the long motor home, it was a wonderful weekend, so I'm glad I took your advice and went out sailing. As for most everyone else I guess they must have gone Christmas shopping instead.
Receive emails when 'Lectronic Latitude is updated.
SUBSCRIBE