Holy Guacamole! That's a Big Turning Mark
If you've sailed San Francisco Bay this past week or perhaps driven Hwy. 101 northbound over the Golden Gate Bridge, you couldn't help but notice a very large motor yacht anchored off Sausalito. If you're sailing, it also becomes a fun windward mark to round as you tour the Bay.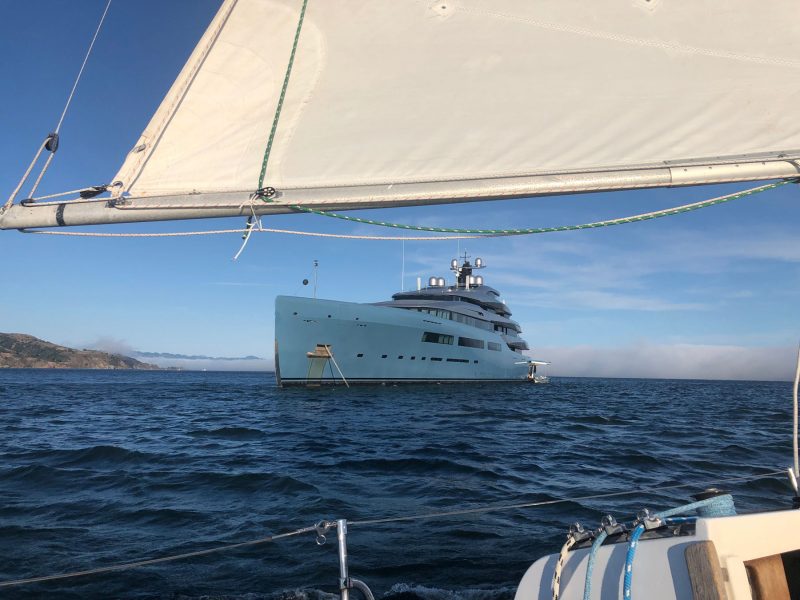 Aviva belongs to Joe Lewis, a British self-made billionaire who, according to Wikipedia, calls New Providence, Bahama, home. When you get up close you realize just how big she is. She's over 300 feet long, and when Abeking & Rasmussen launched her in 2017, she was the 46th-longest yacht in the world.
While boats like this are relatively common in the Med and the Caribbean, we rarely see them on the West Coast. Sometimes they come this way after they've done a few tours of the Atlantic and their owners decide to check out the Northwest and the Alaskan glaciers. Seattle, San Diego and Mexico have marinas capable of handling many of the world's megayachts, though Aviva is probably still too big and forced to anchor out. Despite our impressive Silicon Valley neighborhood, the San Francisco waterfront and the Bay Area are short on facilities to accommodate these vessels. With six satellite domes, she probably has better connection at anchor than most of us have at home with AT&T or Comcast.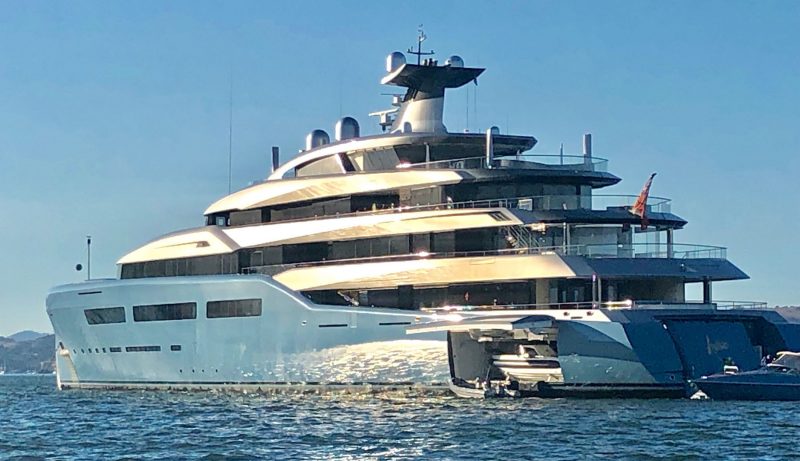 Lewis started out taking over his father's small catering company called Tavistock Catering. He grew it and sold it, and is now the main investor in Tavistock Group, which owns more than 200 companies. This brings us back to the guacamole. He's still in the food business. One of the companies he owns is Freebirds World Burrito. (There are ones in Walnut Creek and Dublin.) If you want a taste of the Aviva life, have a burrito at Freebirds and add the extra guacamole. If she's still here this weekend, she's a nice, temporary, new island on the Bay that makes for a good weather destination.
Receive emails when 'Lectronic Latitude is updated.
SUBSCRIBE