Have You Ever Considered Removing Your AC System?
One of the stories that caught our eye in this month's edition of Latitude 38 is Clark Beek's discussion on upgrading your boat's AC system — and we mean your electrical system, not your air conditioning. Clark is the general manager of Sausalito's Spaulding Marine Center. He is an ABYC-accredited marine electrician with a lifetime of experience in the marine industry, and he's also a circumnavigator. So we're pretty sure he knows what he's talking about. If you've ever considered upgrading your AC system, read what Clark has to say on the topic. It could save you a lot of frustration, headaches, and money.
"It's also a philosophical question: Is your boat made to sit at the dock or to be out sailing? I decided on the latter, and my electrical system is built around being out cruising, away from the grid." – Clark Beek
Upgrade Your AC System, or Rip it Out
As a marine electrician, almost all of the calls I get for survey or insurance compliance are for alternating current (AC) issues, and they should be: Faults and errors in AC systems can cause electrocution, electric-shock drowning, and/or very expensive corrosion problems.
With this in mind, dare I suggest ripping out the AC system altogether?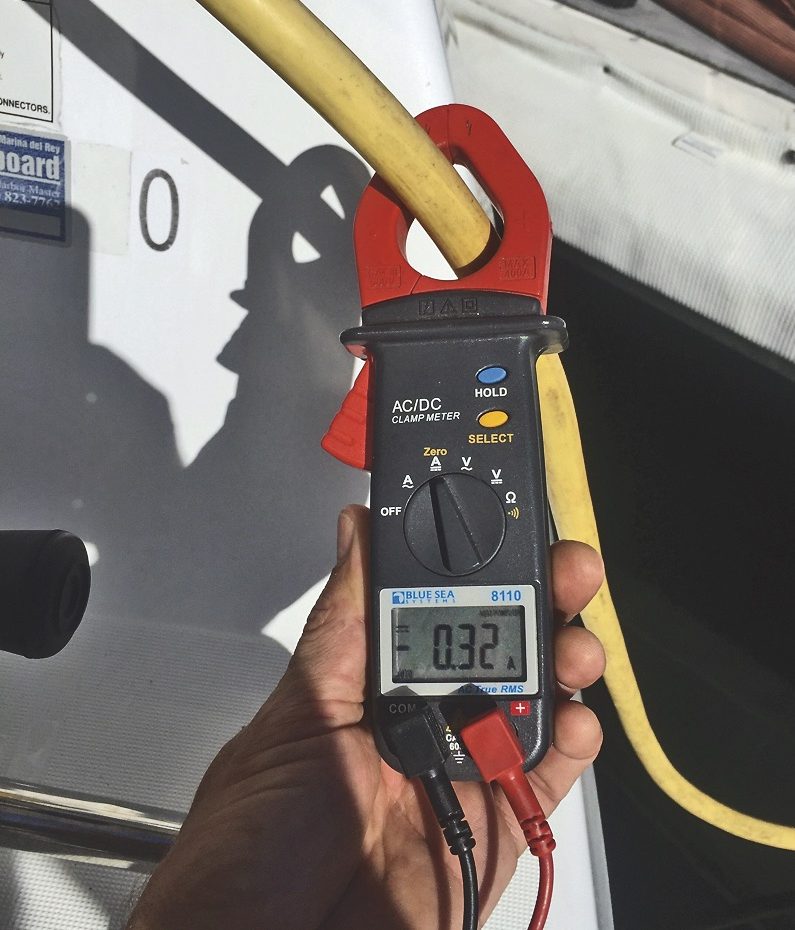 If you do rip it out, the benefits are manifold and liberating: You won't have to worry about electrocuting anyone on your boat or in the water, the most insidious corrosion problems and worries about 'hot marinas' will go away, and your boat will be simplified. And you'll save a lot of money over bringing an older AC system up to current, safe standards.
Boats already have another electrical system: a DC system, powered by batteries, that starts the engine and supplies electricity to pumps, electronics, entertainment units, and everything else on board. Over the past 30 years, there have been great improvements in DC products, such as LED lighting and even 12-volt TVs. While electrical fires, stray current corrosion, and the dangers of battery acid are all present in DC systems, nobody (I don't think) has ever been fatally electrocuted by a 12-volt battery. The truly scary stuff comes from AC.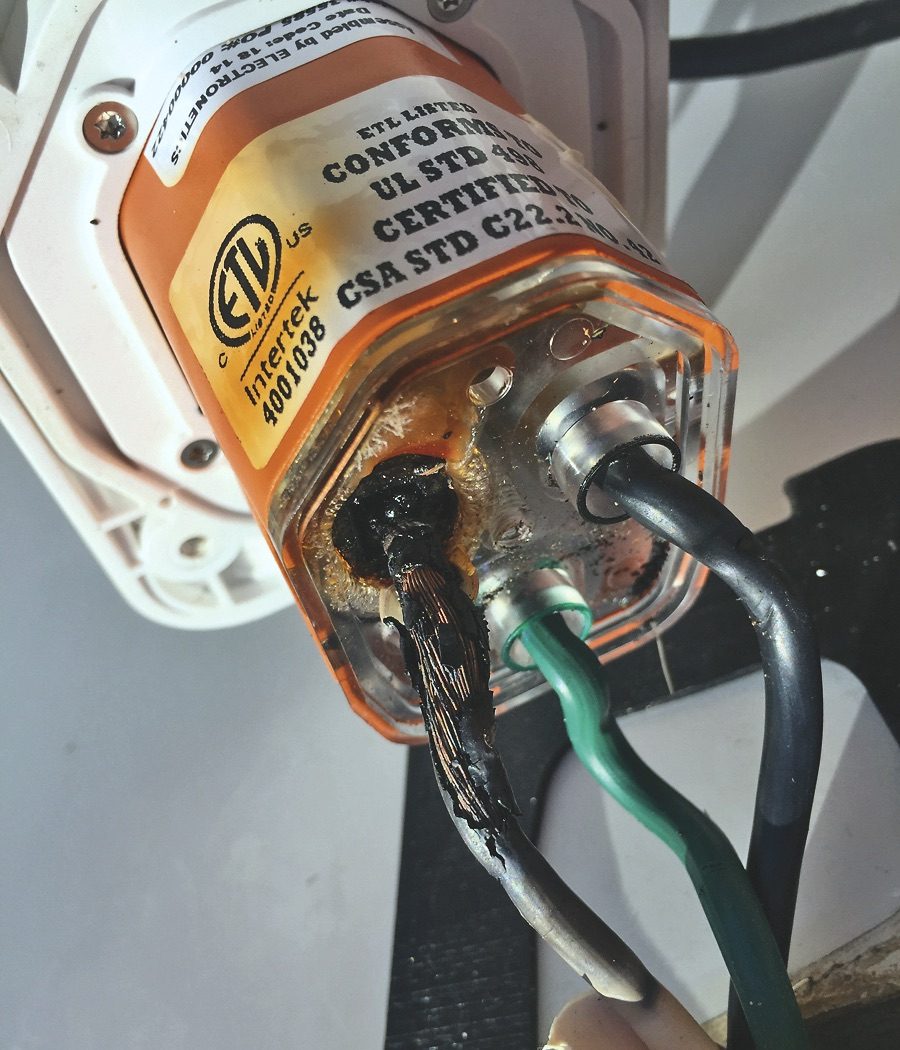 Years ago, I gave up on the AC system on my cruising ketch, and I've never looked back. I'm just now ripping out the last corroded, electrocution-prone, non-grounded death wires as of this writing. I have a small 400-watt inverter that I plug into a cigarette lighter receptacle to recharge batteries for power tools, supply a laptop, and even power small appliances like our coffee grinder.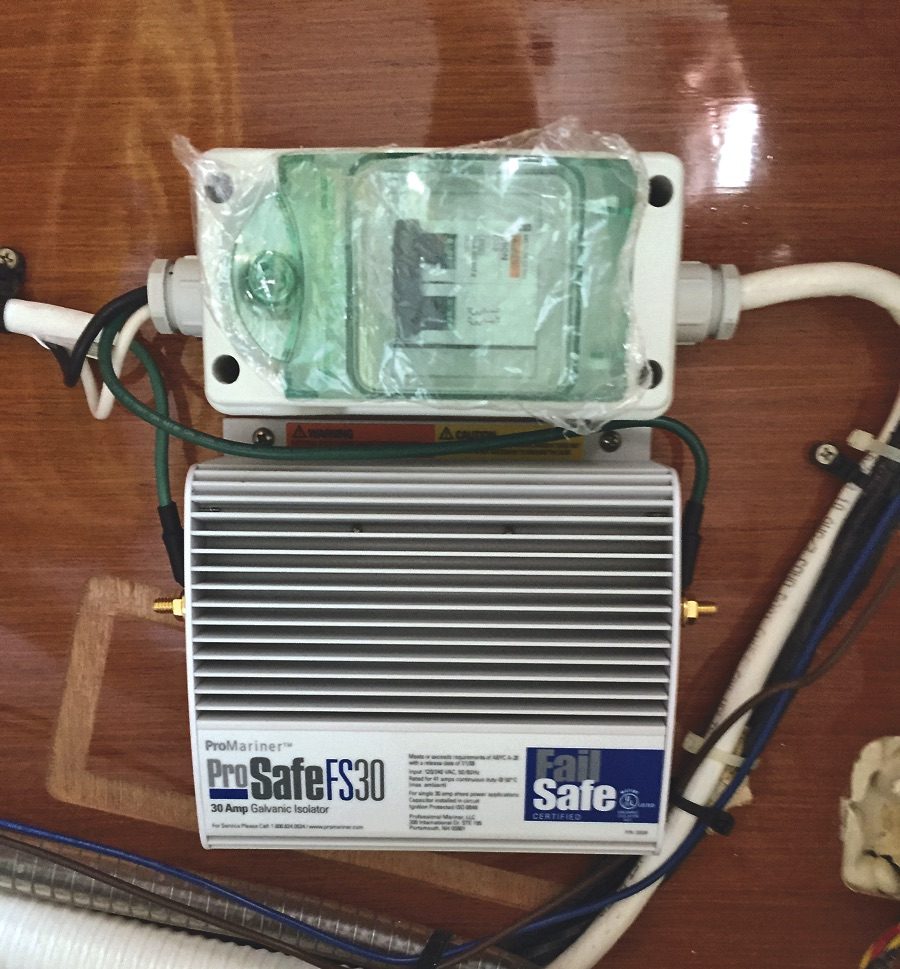 To continue reading, please go to this month's Latitude 38.
Receive emails when 'Lectronic Latitude is updated.
SUBSCRIBE