Happy (Almost) Birthday, Paul Elvstrøm
We'd like to wish a happy birthday to the late, great Paul Elvstrøm, who would have been 92 years old tomorrow. A dinghy sailing master, four-time Olympic gold medalist and 13-time world champion, the Danish-born Elvstrøm passed away in 2016 at the age of 88.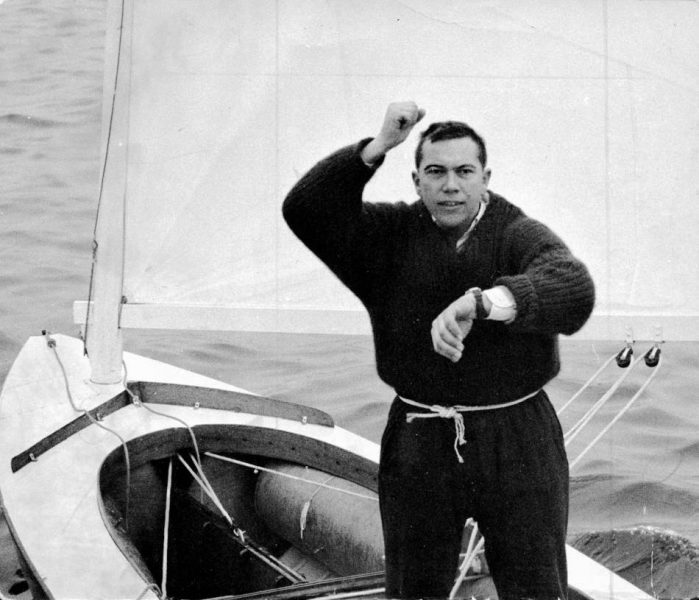 Like many of the world's great athletes, Elvstrøm was a 'natural' from the time he first set foot in a sailboat at the age of 9. He grew up a stone's throw from the Oresund, a strait that forms the border between Denmark and Sweden. The third son of a widowed mother, young Paul was a poor student (his struggles with reading might today be diagnosed as dyslexia), but a superb athlete. He excelled at all forms of sport in the water and out, but his mother encouraged his sailing the most, since "it kept him off the streets."
He took to sailing like a bird to flight. But what made him different from others right from the start was his constant analysis of what was happening, his 'wind-whisperer' sixth sense of what the breeze was doing, his relentless and often brutal training regimens, his tactical and hardware innovations — the self-bailer was just one — and his passion for winning.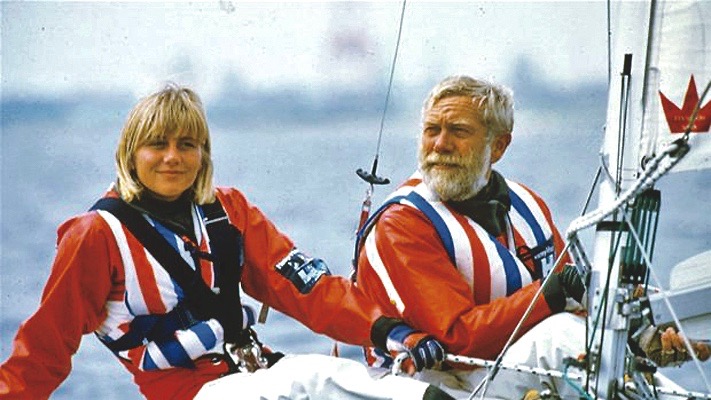 When the Finn replaced the Firefly as the solo dinghy at the 1952 Games in Helsinki, Finland, Elvstrøm won gold again, and again in 1956 and 1960. His record of four consecutive golds in four Olympics would stand for more than 50 years, before finally being matched by Britain's Ben Ainslie in the 2000-2012 Games.
We were surprised to learn that Elvstrøm's last race may have been sailed right here on San Francisco Bay. That was the Masters Regatta sailed on J/24s in the summer of 1990. Though he ended up with an unpracticed crew and a third in the series (organizer Don Trask won), he was the star of the show, hands down, with several invitees claiming they'd flown in from afar for the sole purpose of meeting and sailing with the legend, then 62 years old.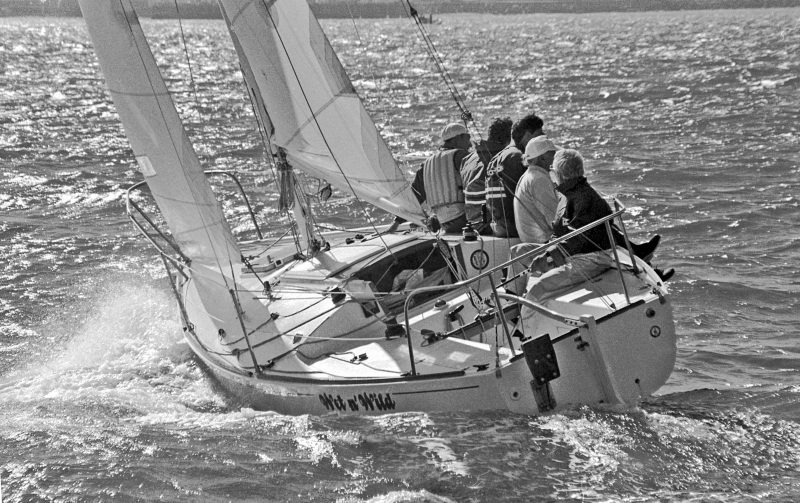 To read our 1990 interview with the maestro, go to www.latitude38.com/resources/, and school down to A Conversation with Paul Elvstrøm.
Did you sail with or against Paul Elvstrøm? We'd like to hear. Please comment below, or email us here.
Receive emails when 'Lectronic Latitude is updated.
SUBSCRIBE