Ha-Ha Sign-ups Begin at Noon
We're happy to report that we've gotten our new Baja Ha-Ha entry forms all set up on the website, and as soon as this 'Lectronic Latitude posts, we will flip the switch, officially beginning the registration process for Baja Ha-Ha 17. So if you're reading this, registration is officially open.
Fear not, you have until September 10 to sign up. But if you want your boat to appear near the top of the list — thus insuring that you'll be offered a slip in Cabo — we suggest you join the early birds and sign up this week. (The process takes about 10 to 15 minutes.)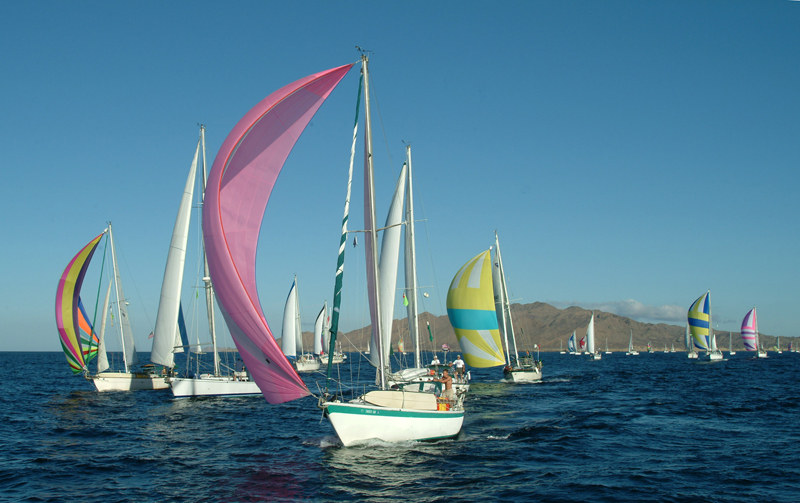 Remember, though, as we often remind potential applicants: If your boat was not built, equipped and maintained for offshore sailing, or if you would not be willing to make the trip on your own, please do not sign up. Even though there is safety in numbers, you must plan to be totally self-sufficient in terms of potential repairs or injuries.
On the website you'll find complete info about the event (see About the Ha-Ha), as well as a wealth of tips and advice about cruising Mexico (see the First Timer's Guide). The basics: The entry fee is still $350 (or $300 if your age or boat length is less than 35), which includes parties, all sorts of official Ha-Ha swag, and a mountain of worthwhile discounts from sponsors. As always, we will do our best to keep the entire event PG-rated, as we love having lots of kids along; hence, heavy partying is discouraged. The minimum boat length is 27 feet; singlehanding is not allowed; and powerboats are always welcome.
The Skipper's Meeting for Ha-Ha 17 will be at 11 a.m. Sunday morning, October 24, at the San Diego West Marine (1250 Rosecrans), followed by our Costume Kickoff Party at 1 p.m. (same location). The start of Leg One will be the following day, October 25 at 11 a.m. outside the harbor entrance.
Receive emails when 'Lectronic Latitude is updated.
SUBSCRIBE