Ha-Ha Entry Deadline Approaches
If you're a regular visitor to this site, or are a regular reader of Latitude 38 magazine, you already know that our phenomenally successful Baja Ha-Ha rally from San Diego to Cabo San Lucas has grown into the second largest cruising rally in the world.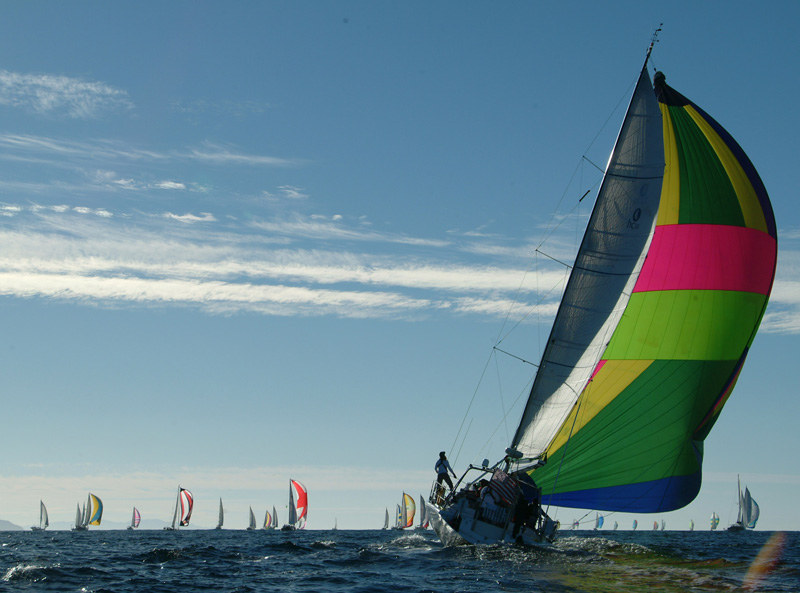 But you might not realize that September 10 is the entry deadline for this year's event. So if you've been dreaming about making a south-of-the-border getaway this fall, we'd urge you to pull your head out of your bilge at least long enough to complete the online signup process — it only takes about 10 minutes.
And if you're concerned that you might not get to the bottom of your 'to do list' in time for the October 24 start, we have news for you: Among the thousands of cruisers who've headed south during the past 20 years, we'd bet there weren't more than a handful that didn't still have ever-enlarging to-do lists even after they cut their docklines and headed out. The best strategy seems to be to simply prioritize the must-do items and go. After all, the most oft-heard advice that seasoned cruisers give to wannbes is borrowed from Nike ad men: "Just do it."
Another factor to contemplate is your 'window' of availability. If you have the free time now but are tight on money, consider that when the economy finally becomes revitalized, you may have plenty of cash, but no free time for a getaway. And remember, the cost of living in Mexico (and Central America) is much, much lower than in the good ol' USA. So why not make this your year to Ha-Ha?
To learn more about the event see "About the Ha-Ha" and the "First Timer's Guide to Mexico" on our site. ¡Pues, vamos! ¡Ya es tarde!
Receive emails when 'Lectronic Latitude is updated.
SUBSCRIBE