The frost may not be on the pumpkin quite yet, but the rain certainly is. What effect will these storms have on the Great Pumpkin, Richmond Yacht Club's popular keelboat regatta coming up this weekend? Will there be any wind? Or too much? For answers to these and other pressing questions, we turned to Mike Dvorak of Sail Tactics.
"Winds for the RYC Great Pumpkin this weekend will be southerly, shifty, and unsettled as remnants of multiple upper-level lows pass through the region," Dvorak predicts. "For buoy racing on Saturday, our 2-Day Outlook forecast is showing a large, meandering wind shadow from the City across much of the Berkeley Circle. Significant shifts and pressure pockets will abound, no matter how well the race committee sets up the course."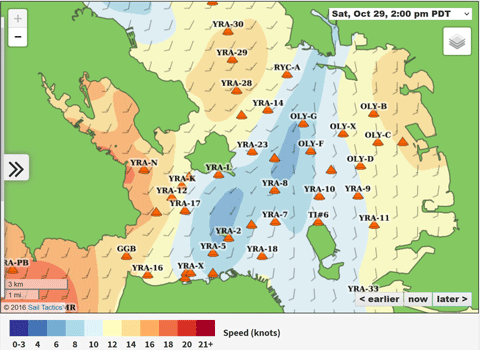 "Tide-wise, a dying flood and slack around 1 p.m., according to the Sail Tactics tidal current predictions, in the Saturday racing areas will make the tides an almost moot point," says Dvorak.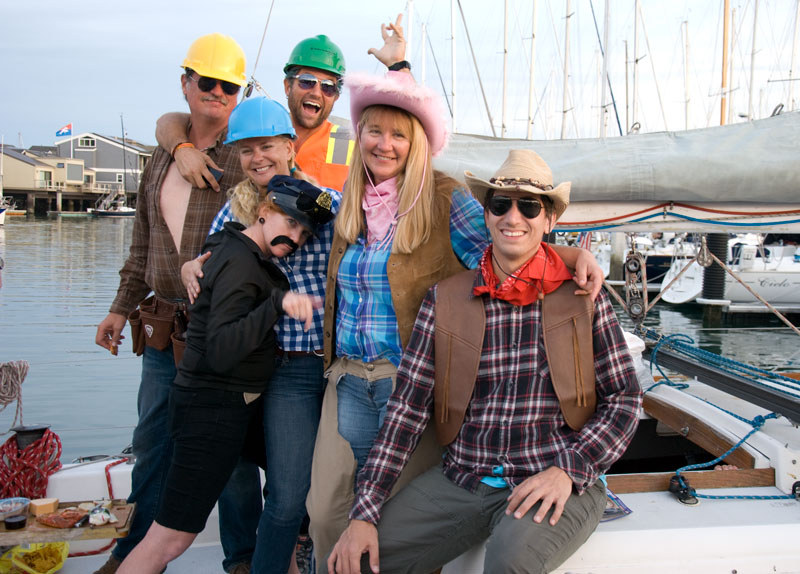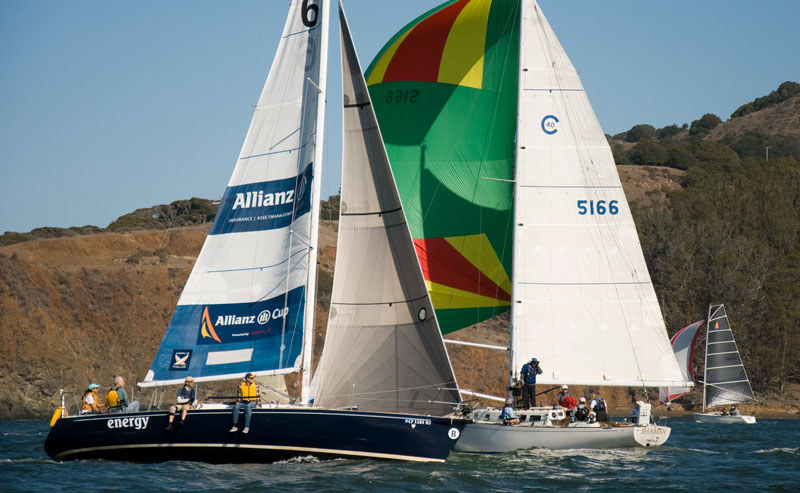 "Fast-forward those tides about an hour on Sunday for the pursuit race, and you get slack current in the Berkeley Circle and a strong, building ebb at Alcatraz around 1:30 p.m. With decent southerly wind in the mid-teens forecast for Sunday, both directions could be valid strategies. Slower boats may want to play it safe and go with the 'flush' around Alcatraz in the clockwise direction rather than beat against current and wind. Our 200-meter resolution wind forecast, out each morning around 8 a.m. will have much more detailed winds on race day."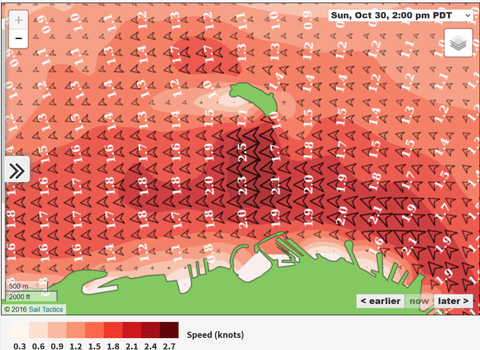 Registration is open for Saturday's buoy racing until 5 p.m. today. You can sign up for Sunday's pursuit race until 10 a.m. tomorrow. A North Bay alternative is Tiburon YC's Red Rock Regatta on Saturday only. Registration is open until noon tomorrow. Like the Great Pumpkin, racing is followed by a Saturday night Halloween party.
Receive emails when 'Lectronic Latitude is updated.
SUBSCRIBE