Going Back to the Old Ways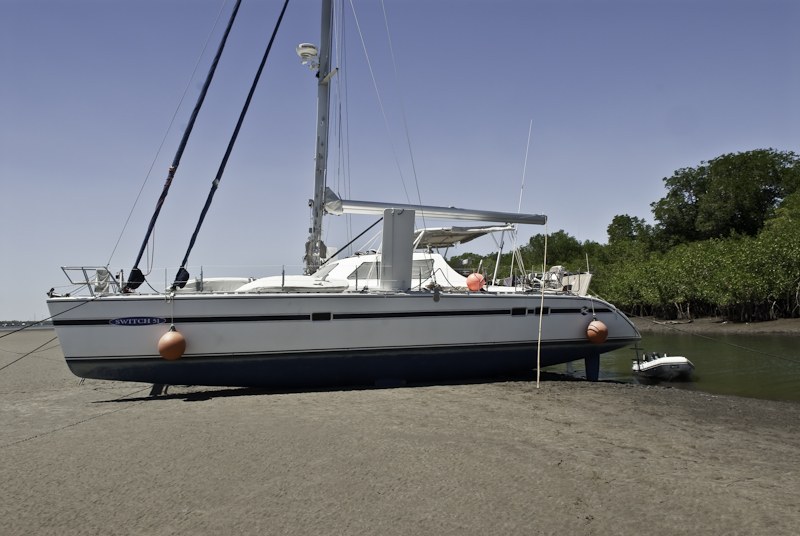 One of the biggest problems with larger cruising cats is that there aren't very many places that have big enough Travel-Lifts or marine ways to haul them out. So as Scott and Cindy Stolnitz of the Marina del Rey-based Switch 51 Beach House discovered, sometimes it's best to just go back to the old ways. We're talking careening.
Beach House had to be careened because Scott thought they'd lost their port transmission while crossing the Gulf of Tehuantepec. Getting a replacement transmission from the States was a snap. Using DHL Express, it arrived in Guatemala City in less than three days. But assurances they could haul Beach House on a marine way in Guatemala proved to be false, as the boat then on the ways wasn't going to be leaving for months.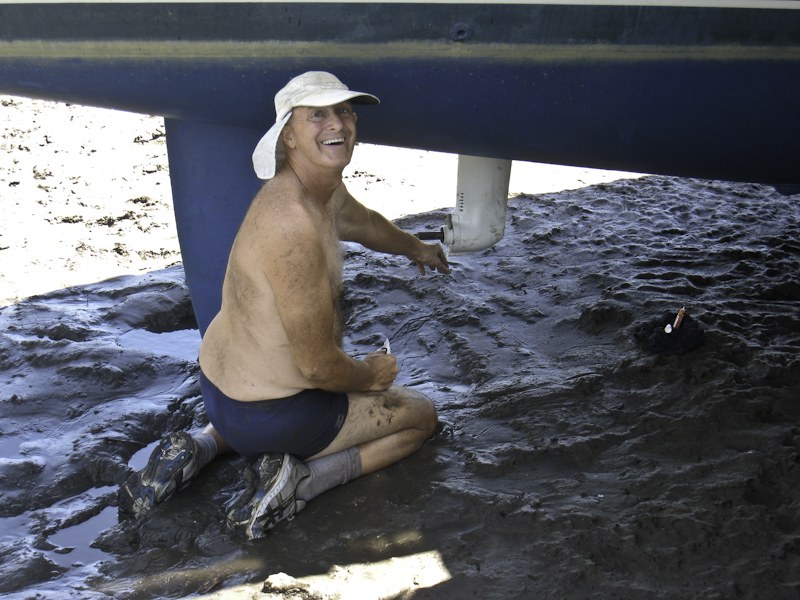 So they moved on to Bahia del Sol in El Salvador, where it was thought they could use a 'tire-grid' for careening. It sounded promising because more than 50 boats had done it before. Unfortunately, it wouldn't lift Beach House high enough out of the water.
Plan B was to careen the boat on a sandbar in the middle of the estuary, something they noticed a guy with a trimaran was doing. After marking the spot with bamboo poles, and getting great assistance from Alex the mechanic, they did just that. Despite much understandable anxiety, it went very well. In fact, it went so well they're going to do it again starting at 2:30 a.m. on March 25 in order to put on new props.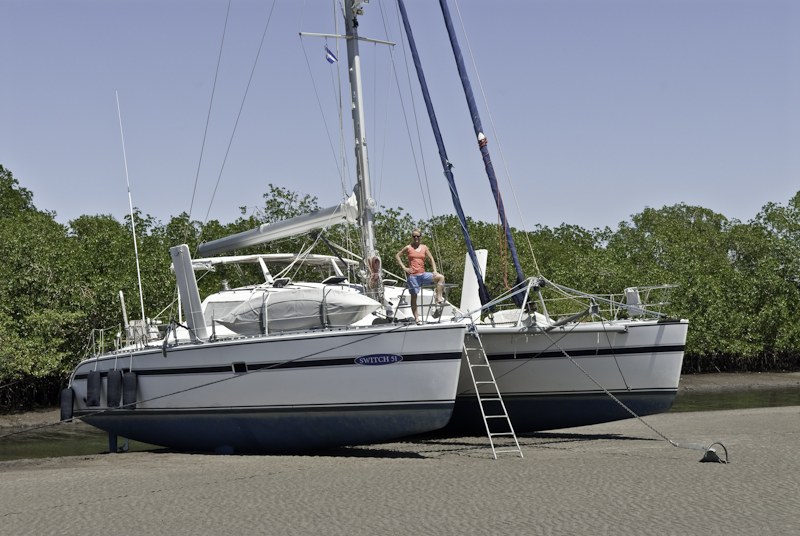 The transmissions in saildrives generally have poor reputations, but in this case, the problem was the J Prop, not the saildrive. So now Beach House is carrying around a saildrive as a spare part.
Why do Scott and Cindy have to careen their cat again, as opposed to putting the props on while the boat is in the water? Scott feels the visibility is so bad in the estuary that the chance of losing a part while putting on the props is too great. That and the fact that careening proved to be a much easier process than he'd expected.
For details on this adventure, see the April 1 issue of Latitude. And if you have any careening experience, we'd love to hear about it.
Receive emails when 'Lectronic Latitude is updated.
SUBSCRIBE