French Sailing Legend Florence Arthaud Is Dead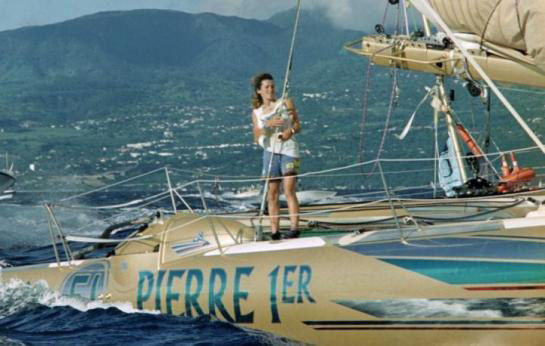 Fifty-seven-year-old Florence Arthaud, once the most famous sports figure in France, and the one in whose wake all female ocean racers must sail, was one of 10 people killed when two helicopters collided in Argentina on March 9. All were part of the French survival show Dropped. In 1974, at age 17, the daughter of a French publishing family was in a coma and partially paralyzed after a serious auto accident. It was two years before Florence fully recovered, but when she did, she made the first of her many transatlantic crossings.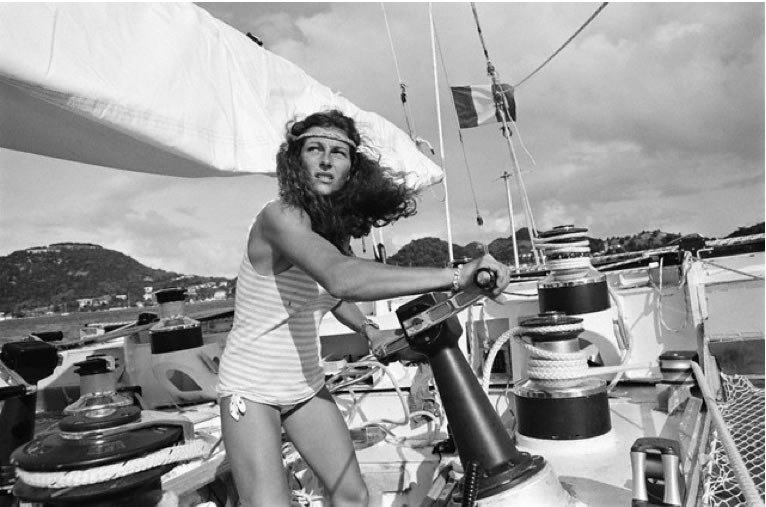 The diminutive Arthaud reached the apex of her sailing career in 1990. First she beat many of the all-time French sailing legends with the VLVP-design 60-ft trimaran Pierre 1er in the ultra competitive, 3,500-mile, singlehanded Route du Rhum Race from Brittany to Guadeloupe. It was not an easy race for her, as both her radio and autopilot went out. It was also reported that she suffered a hernia, but friends tell us she actually had a miscarriage in the middle of the Atlantic. Later that year she used Pierre 1er to establish a brilliant new singlehanded transatlantic record, thus becoming the inspiration for every female sailing great from Isabelle Autissier to Ellen MacArthur. (Pierre 1er was later bought by Steve Fossett, who named her Lakota and used her to set many other sailing records.)
West Coast sailors got to see Arthaud in 1997 when she crewed for Bruno Peyron in setting a new Los Angeles-to-Hawaii Transpac elapsed-time record with the 86-ft maxi cat Commodore Explorer.
While in her 40s, Arthaud tried to raise money to buy Olivier de Kersauson's maxi trimaran Sport-Elec for an attempt at the around-the-world record. Alas, the fact that she partied every bit as hard as she raced worked against her. "Florence was someone extraordinary on the water, but uncontrollable on land, and that worked against her," said Isabelle Autissier, her great protegé. "She ate. She drank. She smoked at a moment when the byword was 'no limit'. That worked against her getting sponsorships."
"If you're not living to the limit," Arthaud was famous for saying, "you're just taking up space."
Nonetheless, Arthaud was highly respected by fellow sailors, and she continued to sail competitively across oceans into her 40s and 50s. In 2004, for example, she did the Doublehanded Lorient to St. Barth race with Lionel Pean; in 2006 she did the Odyssey Cannes-Istanbul with our good friend Luc Poupon; and also did the Transat Jacques Vabre with Luc the following year.
In 2010, at age 52, she hoped to celebrate the 20th anniversary of her Route du Rhum triumph by singlehanding the 100-ft catamaran Oman. She was disgusted when sponsors gave the boat to a man to race. "Well I quit!" Florence responded.
It was unexpected that such an unrelenting sailor as Arthaud would die in a flying accident, as she'd had brushes with death on the water. For example, she flipped Pierre 1er when racing across the Atlantic. "I bent over to light a cigarette," she once told Latitude, "and the next thing I knew we were upside down." In October 2011 she fell overboard from her boat near Corsica. But she had a headlamp and waterproof cell phone with GPS, and managed to call her mother, who alerted authorities. Much to her surprise, she was rescued hours later, suffering only from hypothermia.
Arthaud is the godmother of the late La Gamelle restaurant in St. Barth, the namesake for our Olson 30 La Gamelle, having broken the champagne bottle to celebrate its opening. Her name is also immortalized in Arthaud Reef, a group of barely submerged rocks just off St. Barth's Le Toiny that she once hit with Pierre 1er. "I've lived the life of a free spirit and adventurer," Arthaud told Le Monde in 2009. Truer words were never spoken.
Receive emails when 'Lectronic Latitude is updated.
SUBSCRIBE